SEARCH SITE
FOR ANY
INFORMATION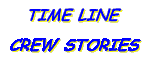 ---
---
CONTACT US FOR:
=
Reunion Information
=
Addition To Mail List
=
Add Information to
THIS SITE
---

USS BENNINGTON
---
REUNION INFORMATION
---
ATTENTION RELATIVES OF CREW MEMBERS
For those of you that are family or relatives of crew members we have a
USS BENNINGTON ASSOCIATION AUXILIARY
with a very LARGE membership of
CV 20 (WWII), CVA 20 (1952-1959), and CVS 20 (1959-1969) crew member relatives.
As auxiliary members you can join and participate in the annual
reunions that we have around the country.
You can meet and share time and stories with other relatives of crew members.

You can find more information at the Auxiliary website:
USS BENNINGTON ASSOCIATION AUXILIARY
aux.uss-bennington.org


---
We have annual reunions, usually in September, although we have had them in July and August.
Our reunions usually last 4 or 5 days, and we average about 300 guys and their wives and/or guests.

---
***********************
2013 Reunion Dates
Sept. 25, 2013 (Wednesday) through Sept. 29, 2013(Sunday)
REUNION LOCATION
LONG BEACH, CALIFORNIA
USS BENNINGTON'S LAST HOME PORT

ABOARD THE QUEEN MARY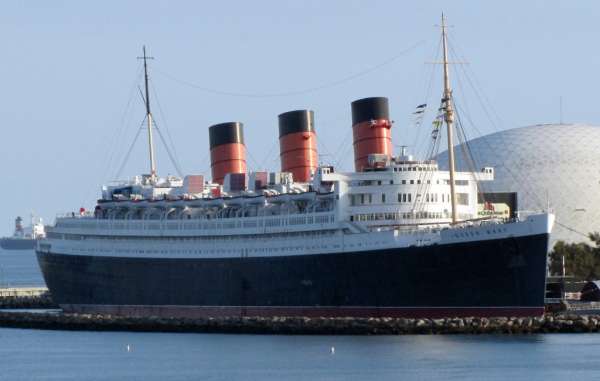 ---
QUEEN MARY INFORMATION
Room Rates And Reservation Information

Click for full page display in new window

Close that window to return here





ITINERARY INFORMATION




OPENS IN NEW WINDOW






BLANK REUNION REGISTRATION FORM



PRINT, FILL OUT, MAIL WITH CHECK
OPENS IN NEW WINDOW



MORE INFORMATION WILL BE POSTED AS IT BECOMES AVAILABLE
---
OTHER MINI BENNINGTON
AND
BENNINGTON RELATED REUNIONS
---
---
MEMBERSHIP APPLICATION
For membership information
or to renew with annual $10.00 dues,
please contact:

Mike Ponto
134 Sheraton Rd.
Syracuse, NY. 13219-3119

AND/OR use the application form to the right


PDF Format copy of the
USS BENNINGTON ASSOCIATION Inc. BY-LAWS
(Incorporated as a non-profit 501(c)7 association)




Click on the following link
to go to the Membership Application Form.
This form can also be used for an address change.
This form opens in a new window.
Print the form, fill it in and mail it to the address on the form.


MEMBERSHIP APPLICATION FORM

If you have trouble with the form
you may need to update your Acrobat Reader
by clicking the button below.
To download or update
the Acrobat Reader


---
PAST REUNIONS:
(any links open in a new window)


1989 - Pittsburgh, PA.

1990 - Norfolk, VA.

1991 - May, Seattle, WA. (visit to the USS Bennington, in mothballs)
- August, St. Louis, MO.

1992 - Santa Rosa, CA.

1993 - Denver, CO. also,
- August, Bennington, VT. For Dedication of Bennington Ship Bell

1994 - Charleston, SC (50th anniversary of Commissioning)

1995 - Bennington, Vermont

1996 - Corpus Christi, TX.

1997 - Pensacola, FL.

1998 - Cleveland, OH.

1999 - Phoenix, AZ.
- PHOENIX REUNION - 1999

2000 - Nashville, TN. Hosted by William Henry (Biff) Scarborough
- FACES AT NASHVILLE REUNION - 2000
- COPELAND VISITS NASHVILLE

2001 - Albuquerque, NM.
- ALBUQUERQUE REUNION - 2001

2002 - San Diego, CA.
- FOLKS AT SAN DIEGO REUNION 2002

2003 - Baton Rouge, LA.
- LETTER FROM CHIEF OF NAVAL OPERATIONS

2004 - Niagara Falls, NY.

2005 - Sacramento, CA.

2006 - Asheville, NC.

2007 - Newport, RI.

2008 - Tucson, AZ.

2009 - Reno, NV.

2010 - Bennington, VT./Albany, NY.
- Memorial Service & parade taken by Ginny Whittaker
- Reunion Photos Provided by Allen S Becker
- Reunion Photos Provided by Bob Hadley

2011 - San Antonio, TX.
- Reunion Photos Provided by Bob Hadley

2012 - St. Louis, MO.

---
WEB SITE LAUNCHED
1 September 1999
Site Created By: