SEARCH SITE
FOR ANY
INFORMATION
---
---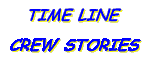 ---
---
CONTACT US FOR:
=
Reunion Information
=
Addition To Mail List
=
Add Information to
THIS SITE
---
---

USS BENNINGTON
CV-20 | CVA-20 | CVS-20

---
HER HISTORY
AND
HER CREW

---
February 26, 1944 - December 7, 1994

---



A DAY IN USS BENNINGTON HISTORY

1945 Jan 29 - Left Pearl Harbor for West Pac battle action - Japan


---
---
BENNINGTON'S AWARDED RIBBONS, MEDALS AND COMBAT STARS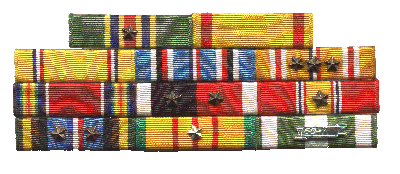 ---
Santa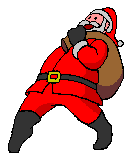 The Bennington

Of wood and steel and brass and glass
They built a ship of Essex Class

Upon her decks stood men so bold
Some were young and some were old

We fought our country's battles far and wide
For men of the Bennington would never hide

As American sailors, we had our pride
Some of us lived, but some men died

But just like us, she too, grew old
Not so proud and not so bold

They moored her in a northern state
She sat for years to await her fate

Then came the word we dreaded to hear
About the ship we loved so dear

No longer wanted, no longer needed,
All her past deeds went unheeded

They took her to a foreign land
And there upon the sand

She lay, never more to sail away
That mighty ship died that day

No bands were there to play farewell
As she met her final hell

But in our hearts she'll always be
The ship that was home to you and me


The Bennington
Ralph Clark, CVS 20
1962-64
---
---

This web site has been conceived, designed, created and maintained
by Lonnie Whittaker of Boulder, Montana, ETR-3 OE Div. 1964-1966
Information for this web site has been provided BY and FOR the crew and relatives of the
USS BENNINGTON
The purpose of this site is to gather and make available, and as complete as possible, the history of the
USS Bennington and her crew.
Inputs for addition to this site from her crew and their family and friends are welcome

---
The information supplied is checked for accuracy to the best ability of our Historian, Joe Pires of Calabash, North Carolina, SK3 1966-1969 and those who arrange and present it.
Any information that appears to be in error can be re checked if pointed out to one of those listed as contact persons on this site.


---


This site has been reviewed by History Television staff and has now been added to the Archive in the Wars & Conflicts section.
---
WEB SITE LAUNCHED
1 September 1999
Site Created By: