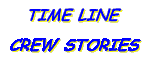 ---
CONTACT US FOR:
=
Reunion Information
=
Addition To Mail List
=
Add Information to
THIS SITE
---

USS BENNINGTON

---
SEARCH THE SITE
FOR MORE INFORMATION
---
You can search the entire site (all pages) for any word or phrase.
Just enter any word or phrase in the first space of the form on the search page and click on the SUBMIT button.
You can even do logical searches like find Bill, but NOT Copeland.


If you RIGHT CLICK on the either the title or page lines,
then click on open in new window (or tab)
the search information will remain in the original window.

---
Site Created By: