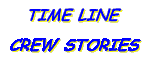 ---
---
CONTACT US FOR:
=
Reunion Information
=
Addition To Mail List
=
Add Information to
THIS SITE
---

USS BENNINGTON

---
26 MAY 1954 EXPLOSION MEMORIAL
This coming May 26, 2004 will be the 50th Anniversary of that tragic day

---


Reprinted with permission from The Newport (R.I.) Daily News

Bennington crew remembers mates lost in explosion
By M. Catherine Callahan/Daily News staff


William A. Collins was in a repair room below the flight deck of the USS Bennington when an explosion rocked the aircraft carrier on May 26, 1954.
"I was sitting on a metal table and I felt the shudder of the explosion but we didn't know what it was," Collins said. "I don't remember a noise. We thought we hit a wave."
He and the other sailors working in the V2 Division, responsible for the ship's catapults and arresting gear, climbed up to the flight deck to find out what was going on. Collins, then 22, said he remembers standing on a catwalk and watching the surreal scene that was unfolding below on the hangar deck.
He remembers leaning against the rail and hearing an announcement that there was a fire burning in the forward compartments. He recalls watching other crewmen carry the dead and the wounded from the forward end of the ship, and a priest bend over the casualties to offer prayers and to administer last rites.
Nearly 50 years later, Collins also retains a vivid memory of a corpsman administering an IV to an injured shipmate through his foot. "Apparently, he was so burned that that was the only place he could take it," Collins said.
Through the billowing black smoke, the line of sheet-covered bodies lengthened as Navy and Coast Guard helicopters landed to pick up the wounded and to transport them to the Newport Naval Hospital. The choppers landed and unloaded the burned and the injured on the hospital's lawn and in a private lot on Third Street, according to a newspaper report that day.
"A roaring fire accompanied by two explosions killed more than 100 men and injured 220 more today aboard the aircraft carrier Bennington at sea off Newport," The Newport Daily News reported in its lead story that afternoon.
"It was one of the Navy's worst peacetime disasters. Crewmen said the holocaust broke out about 6:15 a.m. The cause of the disaster was not immediately known, but it apparently raged through high-octane gasoline supplies." The number of fatalities grew to 103.
Collins and other survivors recently formed a committee to honor their fallen shipmates with a memorial to be dedicated at Fort Adams State Park in May, on the 50th anniversary of the tragedy.
"I think I've realized how much it affected people's lives," Collins said recently.
"These weren't just guys lying on the deck. They all had parents, some of them had wives and children.
"We owed them something."


Collins was the only Newporter aboard the Bennington when the aircraft carrier underwent flight trials off the coast on May 26, 1954. He and other members of his division had eaten breakfast and had completed the first launch of the day when disaster struck.
"Most of the ship's crew who were not directly involved in the launch activity were in the process of waking," Richard S. Pope, the corpsman in charge of the Bennington's operating room, wrote in a 1992 memoir entitled "General Quarters."
"At 0611 hours, with the propulsion system in use on the flight deck, there was a violent explosion which involved the forward third of the ship.
"The first evidence of trouble was noted at 0610 hours as a report of smoke. At 0611 hours, there was a notation of two or three explosions. By 0725 hours, the bridge was notified that the sickbay had been moved to the hangar deck because the available beds had been filled. By 1025 hours, the first helicopters from Quonset Point had landed to pick up the most seriously injured."
At the time of the first explosion, Collins and his colleagues were in the middle of a break below the flight deck, located at the aft of the ship. Their location saved them from being included among the casualties, he said.
"The number of explosions heard by various persons varies," Pope wrote in his memoir of the event. "Officers on the bridge recalled hearing two explosions. Some individuals in the area of the worst damage recalled three explosions, while one heard no explosion but saw a wall of flame.
"Certainly some of the differences relate to location. Where one was at the time determined what was heard as well as the chances of injury or death."
Collins was safe at the opposite end of the ship when the explosions and fire occurred. But the sailor who slept in the bunk below his was eating breakfast in the forward mess hall and was among those killed.
"Probably more died of smoke than died of fire, although a lot did burn to death," Collins said.
Pope's memoir, which is published on the USS Bennington Web site, was compiled from his own memories as well as those of other survivors. It recounts acts of heroism by sailors who risked their lives to help others, and acts of sacrifice by crewmen who died while trying to save others.
"Not all efforts to rescue shipmates were successful," Pope wrote. "There was no doubt that in many cases friends were already beyond help. In some cases, the efforts to help were not to succeed.
"One frantic effort to disengage a shipmate from entangled metal and machinery ended in watching the friend slowly drown as water filled the space where he was trapped. His knowing that he was nearing his final moments and his encouragement to those trying to help typified the spirit of the men of the Bennington."
Another survivor, Jim Phillips, wrote an addendum that is included with Pope's memoir on www.uss-bennington.org.
"On May 26, 1954, at approximately 6 a.m. I was heading back to my locker from 'chow hall' on board the USS Bennington, CVA 20, when a tremendous explosion threw me off my feet and into the bulkhead," Phillips wrote. "On my way down, a huge ball of fire came pouring through the hatch in front of me.
"As I tried to get up, someone grabbed me and said, 'Let's get out of here.'"
Phillips was connected to the ship's air group and was headed to his duty station on the hangar deck when he heard an announcement calling for volunteers to help search for the wounded and the dead. Men, some wearing air packs, tied ropes around their waists to form a human chain to enter the smoke-choked areas, Phillips recalled.
"Somehow, I happened to be on the outside catwalk and realized that from below, ammunition and bombs or shells were being jettisoned," he wrote. "I guess it was then my fears escalated. We were or could have been a floating time bomb.
"It wasn't until much later, after we docked, I was able to go to my bunk and realize how lucky I had been. My blankets and sheets were scorched - all the nap on the blanket had been burned off. Had I not been knocked down by the first blast, I probably would have suffered burns to my face and upper body since my bunk was about chin-level from the deck.
"I did lose the hairs on my hands and my shirt was covered with burn holes along with blood and black from handling the less fortunate men."


Collins was aboard the crippled Bennington when it docked at Quonset Point in North Kingstown about noon. He got off the ship about 5 p.m. and hitchhiked - in uniform - home to Newport.
A woman driving an older couple stopped to pick him up, Collins said. She told him she was headed to the Newport Naval Hospital to find her husband, Lt. Robert Reid Wright, who was among those injured in the explosion and fire aboard the Bennington.
Collins parted company with the worried wife in Jamestown, when he boarded the ferry bound for Newport. He later learned that Wright died at the hospital.
After the ferry landed at Newport, Collins called his parents, who lived on Carey Street, and went to visit his girlfriend, Anne Deacon, whom he married after his enlistment ended in 1955.
"I was making a career at nothing at that time," Collins said. "After the Bennington exploded, I started to give some thought to my future."
He attended Bryant College on the G.I. Bill and worked as an insurance-claims investigator while raising four children with his wife. After her death, Collins returned to Aquidneck Island and, in 1987, married Anne Buckley Brennan. Between them, the couple has nine grown children.
It was during a ship's reunion in San Diego that he was struck by the thought of how many lives were cut short or changed by the disaster aboard the Bennington nearly 50 years ago. He thought of those shipmates who never got to go to college or to enjoy a family of their own. Collins said he believes those fortunate crewmen, like himself, who survived have an obligation to make sure that their brothers are not forgotten.
He organized a committee of survivors hailing from Rhode Island, Massachusetts and Virginia. The group communicates by e-mail and by telephone, and has researched naval records and newspaper clippings to compile a list of victims.
Their names will be inscribed on a granite monument to be erected at Fort Adams State Park, on a site overlooking Narragansett Bay's East Passage. The relatives of those who died will be invited to join those who survived in a dedication ceremony on May 26 at 11 a.m., Collins said.
"We're hoping to have a lot of people here," he said.
The committee's efforts have introduced and reunited families who share the pain of the Bennington tragedy. Collins said he and his colleagues have contacted the families of many of the victims and, in some cases, put them in touch with survivors who knew their lost loved ones.
One of those, a woman who was 8 when her father was killed aboard the Bennington, was able to use information provided by the memorial committee to track down and to meet with two of the pilots who flew with her father, Collins said.
The committee is seeking contributions from the community to reach its goal of $16,000 for the memorial. Anyone who wishes to donate money or has information about any of the Bennington crew is asked to contact Collins at the USS Bennington Memorial Fund, 24 High St., Middletown, RI 02842. Information also may be e-mailed to CVA20@cox.ent.



---
GALLERY
Of newspaper stories, pictures and other items
related to the 26 May 1954 Explosion