USS BENNINGTON

---
CREW'S STORIES
---
RETURN TO: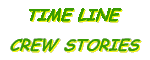 CHRONOLOGY OF HIGHLIGHTS FOR YEAR 1955
---


CHRONOLOGY OF HIGHLIGHTS FOR YEAR 1955

15 January
Mrs. Raymond F. Kennedy, Judge Advocate of Post Number 1, Federal Employees Veterans' Association of America, presented scrolls to the officers and men of BENNINGTON to commemorate those who lost their lives on 26 May and to honor those who were cited for heroism.

19 March
Repairs & rebuild complete - SCB-125 at New York Naval Shipyard

22 April
Secretary of the Navy Charles S. Thomas came aboard to present medals and Letters of Commendation to 178 officers and men for their heroism on 26 May 1954.




Captain Paul F. Foley, Jr., USN, commanded the USS BENNINGTON from 28 May 1955 until 31 May 1956.



CHRONOLOGY OF HIGHLIGHTS
FROM THE PERIOD
1 JULY 1955 –
31 DECEMBER 1955
(NOTE) – This will contain a narrative, which will include OPERATIONS, new developments, equipment and procedures as well as a casualties list.

During the entire period of this report the USS BENNINGTON was under the command of Captain Paul FOLEY, Jr., USN. From 1 July 1955 until 1 October 1955 the vessel was a unit of Carrier Division TWO, Air Force U.S. Atlantic Fleet. On 1 October 1955 BENNINGTON joined Carrier Division ONE, Air Force U.S. Pacific Fleet.

1 JULY – 5 JULY
Completed refresher training at Guantanamo Bay, Cuba.

5 JULY – 6 JULY
At Guantanamo Bay conducting Operational Readiness Inspection. Upon completion, debarked VF-13 and embarked VMF-533. Underway for Mayport, Florida with COMCARDIV TWO embarked.

8 JULY – 10 JULY
Enroute to Mayport, Florida

10 JULY – 12 JULY
Off Mayport, Florida conducting ORT (Operational Readiness Training) with ATG 201.

13 JULY
Off Mayport. Flew off ATG 201 and VMF-533 aircraft. Underway for Norfolk, Virginia.

13 JULY – 15 JULY
Enroute to Norfolk, Va.

15 JULY
At Norfolk. Off-loaded equipment.

15 JULY – 16 JULY
Enroute to New York Naval Shipyard, Bayonne ANNEX, Bayonne, New Jersey.

16 JULY – 18 JULY
At Bayonne, New Jersey

18 JULY – 22 AUGUST
At New York Naval Shipyard, Brooklyn, New York, for refitting and loading for overseas movement.

22 AUGUST – 26 AUGUST
Off Atlantic City, New Jersey. Conducted day and night tests of the mirror landing aid system.

26 AUGUST – 29 AUGUST
At USNAS, Quonset Point, Rhode Island.

29 AUGUST – 31 AUGUST
Enroute to Mayport, Florida.

31 AUGUST – 4 SEPTEMBER
Off Mayport. Conducted day and night carrier qualifications of ATG 201 and detachments of VC-33, VC-4 and VC-12 using the mirror landing aid system.

4 SEPTEMBER – 8 SEPTEMBER
At Mayport. Off-loaded ATG 201 and detachments.

8 SEPTEMBER – 12 SEPTEMBER
Enroute to Port of Spain, Trinidad and the British West Indies. Refueled.

12 SEPTEMBER – 13 SEPTEMBER
At Port of Spain. Refueled.

13 SEPTEMBER – 24 SEPTEMBER
Enroute Montevideo, Uruguay

24 SEPTEMBER –27 SEPTEMBER
At Montevideo. Refueled.

27 SEPTEMBER – 5 OCTOBER
Enroute to Valparaiso, Chile.

1 OCTOBER
Rounded Cape Horn

5 OCTOBER – 8 OCTOBER
At Valparaiso. Refueled.

8 OCTOBER – 20 OCTOBER
Enroute to San Diego, California.

20 OCTOBER – 31 OCTOBER
Restricted availability at San Diego. Embarked ATG 201. Replenished for overseas movement.

31 OCTOBER – 4 NOVEMBER
Enroute to Pearl Harbor, COMCARDIV FIVE embarked.

4 NOVEMBER – 9 NOVEMBER
In or off Pearl Harbor, conducting air operations. Replenished.

9 NOVEMBER – 17 NOVEMBER
Enroute to Yokosuka, Japan.

17 NOVEMBER – 23 NOVEMBER
At Yokosuka for voyage repairs. COMCARDIV FIVE disembarked. COMCARDIV ONE embarked.

23 NOVEMBER – 29 NOVEMBER
Off Yokosuka conducting air operations.

29 NOVEMBER –3 DECEMBER
At Buckner Bay, Okinawa

3 DECEMBER – 5 DECEMBER
Off Okinawa participating in NAVMARLEX 4-55.

5 DECEMBER – 9 DECEMBER
Off Okinawa. Training.

9 DECEMBER – 18 DECEMBER
TASK FORCE 77 Exercise "JACK PRATT".

18 DECEMBER – 19 DECEMBER
Underway replenishment (at sea)

19 DECEMBER – 21 DECEMBER
Enroute to Hong Kong.

21 DECEMBER –27 DECEMBER
At Hong Kong.

27 DECEMBER – 31 DECEMBER
Enroute to Manila. Training.


OPERATIONS

Operations during the first half of the fiscal year 1956 included vigorous refresher training under the Commander Fleet Training Group Guantanamo Bay, Operational Suitability Test 201 (the nature and details of which are of higher classification), extensive tests of the optical glide path indicator, day and night carrier qualifications of ATG 201 and other pilots using the mirror landing system and angled deck, deployment to the Western Pacific via Cape Horn and San Diego and type training, amphibious and task force exercises as part of the U.S. Seventh Fleet.

In the Operational Readiness Inspection, which closed the seven weeks period of refresher training at Guantanamo Bay, Cuba, BENNINGTON received an over-all grade of good. Grades of excellent were awarded for the following phases of inspection: Ship control and navigation, air department, air operations, communications, main propulsion and several selected readiness exercises. Setting of material conditions was considered to be outstanding.

The six-week yard availability period at the New York Naval Shipyard was utilized for correction of material deficiencies continued training, leave and normal upkeep. At this time, the British designed and built optical glide path indicator (mirror landing system) was installed.

Upon returning to sea on the 22nd of August, BENNINGTON engaged in thorough day and night evaluation tests of the mirror landing aid under the Commander Operational Development Force. Pilots of VX-3 and VC-4 made a total of 536 landings without incident, using the new system.

Following refresher qualification of ATG 201, BENNINGTON departed Mayport, Florida, 8 September on a voyage of nearly 14,000 miles to join the Pacific Fleet. Enroute to San Diego the ship's company had the rare opportunity of visiting South American cities. Stops were made at Port of Spain, Trinidad, Montevideo, Uruguay and Valparasio, Chile. In addition, over 1,600 officers and men were initiated into the "Order of Shellbacks" in appropriate line-crossing ceremonies. The six-week period was fully utilized for additional training and preparation for Western Pacific duty.

During its 10-day stopover in San Diego, BENNINGTON re-embarked Air Task Group 201, made voyage repairs and loaded supplies. On 31 October, the ship departed CONUS for Yokosuka, Japan via Pear Harbor, T.H. In the Hawaiian area ATG 201 received refresher training.

After completion of voyage repairs and intensive liaison activities in Yokosuka, BENNINGTON conducted individual ship's exercises off Southern Japan for several days before putting in at Buckner Bay, Okinawa, for up-keep. Beginning 3 December, the ship took part in the three-day amphibious exercise NAVMARLEX 4-55 as Task Unit 90.7.6 under the operational control of Commander Amphibious Squadron THREE. From 9 through 18 December, BENNINGTON, in company with other units of Task Force 77, participated in Exercise JACK PRATT, an intensive training operation under simulated war conditions. The exercise was conducted under the control of Commander Task Force 77 (Commander Carrier Division ONE).

After 7 days of rest and recreation in the British Crown Colony of Hong Kong, the year was closed with training operations in the South China Sea.

During the final six months of 1955, BENNINGTON aviators made a total of 3,113 landings. Six aircraft were lost in all types of operations. Two pilots of ATG 201 were killed during the period.

The ship steamed a total of 33, 846.6 miles during the period of this report. Included in this total are 13,986.8 miles steamed in transit from Mayport, Florida to San Diego, California, via Cape Horn.


NEW DEVELOPMENTS, EQUIPMENT AND PROCEDURES

The USS BENNINGTON is the first attack aircraft carrier in the world to incorporate on one ship the angled deck, relocated primary flight control station, starboard deck edge elevator, tractor ramp, "hurricane" bow and mirror landing system. In addition, numerous other new features in the fields of electronics, fire control, air operations and ready room installations have made BENNINGTON one of the most modern and effective carriers afloat. While all of these improvements, except the mirror landing aid system were completed and had received preliminary evaluation prior to commencement of this reporting period, adequate knowledge of advantages, disadvantages, problems and methods and procedures for optimum utilization could only be gained from additional experience. The developments summarized below have been the subjects of various reports and have received wide publicity both in naval circles and the public press.


ANGLED FLIGHT DECK

The deck landing area of BENNINGTON is angled 10.5 degrees to port, swinging the flight paths of landing aircraft away from the forward parking area and thus permitting wave-offs to be made straight ahead in cases of poor approach or missed arrestment. The necessity for rigging barriers and barricades during normal operations is thus obviated, although they may be used for the arrestment of aircraft that cannot otherwise be landed. The angled deck and associated techniques have proven themselves to contain fewer inherent dangers and so induce fewer cases of serious human error than previous system. Since installation of the angled deck, no casualties have occurred and only one aircraft has been lost in landing operations. The one serious accident, clearly caused by pilot error, could not be attributed to the angled deck. All other instances of aircraft damage (relatively few in number) were caused by hard landings. Only one barricade arrestment has been required. This occurred when an F9F-8 was unable to lower its tail-hook and the arrestment was made in a satisfactory manner.


MIRROR LANDING AID

Associated with the angled deck and improved arresting gear, the mirror landing aid system has added to the safety of landing operations by providing instantaneous and highly reliable guidance signals and thereby permits higher approach altitudes and landing speeds. Mounted on the port side of the flight deck, the aid consists of an adjustable curved aluminum mirror stabilized against ship's motion, with a horizontal row of green reference lights on either side and a row of amber source lights located 160 feet aft. To aircraft approaching at the proper glide angle, the reflection of the source lights appears as an amber blob in line with the green reference lights. If the approach angle is flat, the reflection is low; if the approach angle is steep, the reflection is high. Direction and speed are controlled by the pilot. The wave-off and cut are signaled by separate lights. Most pilots have expressed enthusiastic approval of this new technique and Naval Aviation Safety Center gave favorable endorsement in the following message, quoted in part:

SUBJ IS MIRROR LANDING SYSTEM X BENNINGTON
REPT 2248 DAY, 366 NIGHT, 163 TOUCH AND GO AND 134 BOLTERS
THRU DEC WITH BUT 1 LDG ACDT ON UP EMERG APPROACH X
FIGURES INCL 1196 DAY AND 92 NIGHT JET LDGS BY ATG 201
DURING QUALS AND DEPLOYMENT… X RECORD INDC SYS WILL
REDUCE CARRIER LDG ACDT RATE TO INSIGNIFICATION AND
LOWER ALL NAVY ACCIDENT RATE BY 20 PERCENT X THIS
BREAKTHROUGH CONSIDERED MOST SIGNIFICANT ADVANCE IN
AVIATION SAFETY X RECM UTMOST PRIORITY BE MAINTAINED
TO INSURE EACH ANGLED DECK CARRIER RECEIVE THE MIRROR SYS EPD……..



STARBOARD DECK EDGE ELEVATOR

Used primarily for respot and for parking aircraft, the starboard deck edge elevator has added greatly to handling efficiency and capacity by increasing the area of the flight deck and by making available parking or maintenance purposes the large area of the hanger deck formerly occupied by the centerline elevator. In addition, it has been useful as a material-loading platform. It has also made it possible to convert the former Number Three-elevator pit into a more accessible and modern sick bay.


RELOCATED PRIMARY FLIGHT CONTROL STATION

Moved from its former position on the side of the island near the navigating bridge to the 08 level, "wrapped around" the stack and considerably enlarged, Pri Fly is now capable of accommodating the large number of personnel and equipment required for control of flight deck operations. Visibility and communications are improved and various comforts (notably, air conditioning) are installed. Further improvements appear to be required but the new installation has gone far in bringing flight control up to date.


ENCLOSED BOW

It is particularly appropriate that BENNINGTON is the "first" CVA to receive the enclosed bow. In June 1945, the ship suffered a collapsed forward flight deck and other typhoon damage. In September 1953, catwalks, gun mounts and other installations on the forecastle and above were severely damaged in a North Atlantic storm. The "hurricane" bow received its first thorough test during passage around Cape Horn and additional tests during pacific storms. On several occasions, green water had broken over the flight deck but no damage has been sustained. The forecastle has remained comparatively dry and danger to personnel in that area has been sharply reduced. While important improvements in seaworthiness has resulted from this modification, serious penalties have been exacted. Visibility from the forecastle has been greatly reduced, line handling has been rendered more difficult and mooring problems have increased. The restriction to ventilation resulting from enclosure of the bow has markedly reduced habitability of living spaces on the 01 and 02 decks forward, during hot weather.


CASUALTIES



ENSIGN WILLIAM H. SIBLEY, JR.

On 21 July 1955, while the ship was at the New York Naval Shipyard, ENS. SIBLEY entered a previously closed compartment to inspect supplies stored therein. After remaining in the space for a short time, he complained that the air was bad and started to climb out. When he reached the top of the ladder he passed out and fell to the deck. Due to his size it was 10 to 15 minutes before he could be brought out and through artificial respiration and oxygen were administered for some time thereafter, he could not be revived. He was pronounced dead on arrival at the Shipyard Infirmary. In the opinion of the ship's Medical Officer, death resulted from excessive exposure to an atmosphere containing insufficient oxygen. The dangers of closed compartments were well known to responsible persons and all prescribed measures and procedures were in effect, including indoctrination of personnel. However, whether through haste, forgetfulness or other reasons, ENS SIBLEY did not notify the proper authorities that he planned to enter the compartment and consequently no test of the atmosphere was made. To prevent additional fatalities, an intensive program of re-indoctrination was instituted. This has included lectures, posted instructions and notes in the plan of the day.



EMFN JOHN L. SULLIVAN

On 24 July 1955, while on authorized liberty, at a lake near Pompton Plains, New Jersey, SULLIVAN entered the water and failed to come up. This fact was first observed two to five minutes later. He was brought ashore quickly and artificial respiration was commenced. In spite of the efforts of lifeguards, first aid specialists and civilian and Navy doctors, he could not be fully revived and death occurred thirteen hours later.



LIEUTENANT COMMANDER JOHN HORN

On 4 November 1955, an F9F-8 aircraft of which LCDR HORN was the pilot, crashed immediately after being catapulted from BENNINGTON. The aircraft broke up upon impact and sank before rescuers could reach the scene. The body was not recovered but LCDR HORN is believed to have been killed instantly.. The cause of the crash has not been definitely determined but the aircraft is known to have been in a stalled or near-stalled condition when it struck the water



LIEUTENANT COMMANDER JAMES P. SCHERER

On 16 November 1955, while on a routine training flight, the AD-6 aircraft piloted by LCDR SCHERER failed to recover from a rocket run and crashed in the water at a 60-degree angle at a speed in excess of 315 knots. Since the accident was inadequately observed and the aircraft sank in deep water, no conclusions as to the cause can be reached.



PFC EDMUND M. SCHAIBLE USMC

Shortly after dark on 9 December 1955, while proceeding to his duty station during an anti-aircraft defense drill, SCHAIBLE fell overboard. When his cries were heard, life rings and a life raft were thrown over the side, "Man Overboard" was passed, searchlights were turned on, the ship was slowed and destroyers were ordered to the scene. Although two destroyers searched all night and aircraft searched the area on the following day, SCHAIBLE could not be found.



The information, which you have just read, is from the "original" documentation, which was prepared by Captain Paul Foley, Jr. of USS BENNINGTON CVA-20. As the materials presented to me by Allan Rypka were not totally clear, I re-typed the entire document for all to read. No corrections were made. The document remains as it was initially typed back in 1955/1956.


Joseph L. Pires
USS BENNINGTON HISTORIAN
"former" SK3 – Supply Department – S-1 Division – 1965-1969



RETURN TO: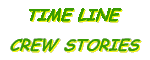 ---
Site Created By: