USS BENNINGTON

---
CREW'S STORIES
---
RETURN TO: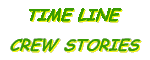 CHRONOLOGY OF HIGHLIGHTS FOR YEAR 1945
---


CHRONOLOGY OF HIGHLIGHTS FOR YEAR 1945





1 January
Departed NAS North Island, San Diego, California, aboard the USS BENNINGTON CV-20 en-route to Pearl Harbor.

7 January
The USS BENNINGTON docked at NAS Ford Island, Pearl Harbor.

8 January
Pursuant to ComAirPac "SECRET" dispatch 080402 of January to the Commanding Officer of the BENNINGTON, Air Group 82 was temporarily transferred to NAS, Kahului, Maui Island for training.

11 January
Lt. Commander Hugh WOOD, Jr., received orders as Commanding Officer of VB-82.

19 January
Training at Kahului continued until this date. ComAirPac "SECRET" dispatch 192132 directed the BENNINGTON to report to CinCPac for operational control.

20 January
Pursuant to a ComAirPac "SECRET" dispatch, the BENNINGTON departed the Navy Yard, Pearl Harbor, for training exercises at sea. CVG-82 landed aboard while at sea.

20-24 January
Training exercises while based on the BENNINGTON, operating in vicinity of Hawaiian Islands.

24 January
Lt. (jg) G.D. SWITZER, VB-82 Engineering Officer made the 3,000th landing aboard the BENNINGTON.

25-28 January
No flight operations. The BENNINGTON moored at NAS Ford Island, Pearl Harbor.

27 January
ComFIFTH Fleet assumed command of all units assigned by CinCPac to the FIFTH Fleet and Central Pacific Task Forces, according to ComFIFTH Fleet "SECRET" dispatch 261401 of January, received this date.

29 January
At 0715 the BENNINGTON, with CVG-82 aboard, sortied Pearl Harbor, as part of Task Group 12.2, which also included the USS SARATOGA (CV-3), USS RANDOLPH (CV-15), USS BUNKER HILL (CV-17), USS BELLEAU WOOD (CVL-24), USS ALASKA and seven destroyers, headed for Ulithi Atoll, Caroline Islands.

SPECIAL NOTE FROM Pavel Komarek, Czech Republic
Subject:
BENNINGTON Information Contact Form
Date:
Fri, 5 Jan 2001 05:36:45 -0500
From:
morio@email.cz (Pavel Komarek)
To:
info@uss-bennington.org

date: 1/5/2001
mail_subject: BENNINGTON Information Contact Form
name: Pavel Komarek
email: morio@email.cz
city: Opatovice nad Labem
country: Czech Republic
dayphone: +420 602 467385
evephone: +420 602 467385
website: yes
web_url: http://pacific.hyperlink.cz
how_heard: Another Site
comments:
Hi, I have a little addendum to your chronology, especially to Bennington transit from Pearl to Ulithi in January-February 1945. You wrote at VB-82 history Bennington was part of TG 12.2 with other CV/CVLs and CB Guam escorted by 7 DDs. I think the DDs was nearly complete DesRon25 returning from overhaul in US. I found mention for one of DesRon25 ships she was escorting this time Saratoga and Randolph from P.H. to Ulithi and this CVs you mentioned as part of TG 12.2.

I search other DesRon ships and I suppose DesRon25 composition in this transit was following: DesDiv49: John Rodgers, Harrison, McKee, Murray, DesDiv50: Ringgold, Schroeder, Sigsbee. Dashiell, the last can of DesRon25 and DesDiv50 was not at this time with her Squadron/Division mates because she performed overhaul in first months of 1944 as result of damages during Gilberts landing.

HTTP_USER_AGENT: Mozilla/4.0 (compatible; MSIE 5.0; Windows 98; DigExt)
REMOTE_HOST: bmpx.quelle.cz
REMOTE_ADDR: 195.47.16.130


1-7 February
CVG-82 aboard BENNINGTON en-route Ulithi Island.

7 February
At 1218, the BENNINGTON anchored in Ulithi Atoll Fleet Anchorage and reported to ComFirstCarTaskForPac for duty.

10 February
Join with 5th fleet Task Group 58.1
USS BENNINGTON, as a unit of TG 58.1 (under Admiral J.J. CLARK) sortied Ulithi for TF 58 attack on the Tokyo area.

16 February
First Real General Quarters 80 miles off Japan
@0810 Planes over target
@0812 Radio Tokyo goes off the air
First carrier-based attacks on Tokyo.
First combat flight of VB-82; five Helldivers in TG 58.1 Strike One Baker 2, on airfield installations, Nachijo Jima, Nanpo Shoto.
Eight VB-82 Helldivers in the afternoon strike One Fox, against Mikatagahara Airfield, Honshu, Japan.
One of our planes shot down

17 February
Ten of our planes in TG 58.1 Strike One Baker 2 strike against Mikatagahara and Hamamatsu Airfields. The Task Force retired during the afternoon.

18 February
Two anti-picket boat sweeps, each with one VB-82 navigator and eight fighters. Four vessels were listed as probably sunk as a result of the attacks. Afternoon strike on Chichi Jima shipping and installations. Lt. A.W. LUNDBLADE and E.J. GERBER ARM3rd class, missing in action.

19 February
Invasion of Iwo Jima.

20 February
VB-82 planes in three flights (totaling 20 sorties) in support of landings on Iwo Jima.

21 February
Ten VB-82 planes (with 16 fighters and 7 torpedo planes) in a special strike in support of the troops on Iwo Jima.

22 February
Our planes in three call strike groups (total VB sorties: 20) in support of Iwo Jima occupation. Ensign R.B. CAHILL of VB-82 made the 4,000th landing on the BENNINGTON.

25 February
Second series of carrier strike against Tokyo City, which, because of weather over the target was abortive; bombs being jettisoned at sea by order of strike leader from the USS HORNET.

4 March
Back to Ulithi Atoll for R & R



1st Month Review
86 Japanese planes shot down or damaged
42 surface craft sunk or damaged
more than a dozen airfields bombed
High cost to US - 15 pilots & aircraft killed or missing in action



19 March
VB-82 aircraft attacked Japanese naval vessels in the Inland Sea and other aircraft assigned to Task Group 58.1

7 April
Squadron aircraft participated in Task Force 58's attacks on the Japanese super battleship YAMATO and her escorts in the East China Sea. The attacks resulted in the sinking of the YAMATO, one cruiser and four destroyers.

March-May
The squadron (VB-82) participated in pre-invasion strikes on Okinawa and provided air support during the invasion of the island.

21 May
Whale colision

17 June - 9 July
The squadron was embarked in WHITE PLAINS (CVE-66) for transit back to the States.

17 June
On this day, the officers and men of Air Group 82 left the BENNINGTON and departed for the United States. The rest was well earned. During the four and one-half months of intensive combat, the Air Group shot down 167 enemy planes destroyed 220 aircraft on the ground and damaged an additional 150-200. It had helped to break the back of the Imperial Air Force. The price it paid for its accomplishments was heavy. Forty pilots and 13 aircrewmen (25 percent of the compliment) were listed as lost or missing. Air Group 82 was to be replaced by Air Group ONE, commanded by, Commander H.B.HARDEN, USN.

15 Auguest
Japan surrendered





The information above was provided by: Joseph Pires, former SK3
Supply Department - S-1 Division - 1965-1969
USS BENNINGTON HISTORIAN
additional information added as available.




RETURN TO: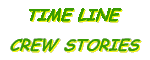 ---
Site Created By: