USS BENNINGTON

---
BOMBING SQUADRON 82 (VB-82)
---
RETURN TO:




RETURN TO: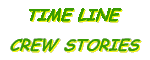 History Of The
First Squadron Aboard The
USS BENNINGTON CV-20
---


History Of The First Squadron Aboard The USS BENNINGTON CV-20

BOMBING SQUADRON 82 (VB-82)

The following information would not be possible without the assistance of
Anthony J. (Joe) Zorbach, PLANKOWNER, and retired United States Navy Commander.
I'd like to give a "BRAVO ZULU" to Joe, for making what follows possible.



Air Group Officers

Carrier Air Group Eighty-Two, Commander, G.L. HEAP, USN

VF-82 Lieutenant Commander, E.W. HESSEL, USN
VB-82 Lieutenant Commander, H. WOOD, Jr., USN
VT-82 Lieutenant, N.A. WIESE, USNR
VMF-112 Major, H. HANSEN, USMC
VMF-123 Major, T.E. MOBLEY, USMCR




Bombing Squadron Eighty Two (VB-82) was established on 1 April 1944.
On 15 November 1946 it was re-designated as Attack Squadron Seventeen A (VA-17A).
Then on 11 August 1948, it was once again re-designated as Attack Squadron One Hundred Seventy Four (VA-174).

The squadron's insignia was approved by the Chief of Naval Operations on 21 January 1946.
Colors for the insignia were: a dark blue background with a yellow border; the star in the center had alternating shades of yellow and light mustard; the goat and bomb were shaded light gray to dark gray.
The nickname given was "THE BATTERING RAMS".
This name lasted from 1946-1950.




THE HISTORY OF BOMBING SQUADRON 82

CHRONOLOGY FOR YEAR 1944


1 April
VB-82 was commissioned at NAS, Wildwood, N.J Lt. Commander Samuel R. BROWN, Jr., Squadron Commander and Lt. Hugh WOOD, Jr., Executive Officer, with thirty-six (36) SB2C-1C airplanes

22 May
The squadron received thirty-six (36) new SB2C-3 airplanes

15 June
Pursuant to ComFAirQuonset confidential Mailgram of 3 June 1944, VB-82 shifted its base to NAAS, Oceana, Va., joining with other squadrons of Air Group EIGHTY-TWO for the first time.

August
During August, the squadron received thirty-six (36) new SB2C-3 airplanes and transferred its old planes.

17 September
Pursuant to a dispatch of 16 September 1944 from ComFAirQuonset, VB-82 together with the other squadrons of the Air Group shifted its base to NAS, East Field, Norfolk, Va.

29 September
ComFAirQuonset detached Air Group 82 and directed that it report to ComFAirNorfolk for duty on the same day. Air Group 82 reported to ComFAirNorfolk for duty. ComFAirNorfolk directed that the group report to the USS BENNINGTON (CV-20) for duty and assume ship-based status when directed by the BENNINGTON.

15 October
Air Group 82 became ship-based on USS BENNINGTON CV-20

16 October - 13 November
The USS BENNINGTON conducted shakedown exercises. The carrier departed from Chesapeake Bay on 16 October and arrived at Trinidad, BWI, on 21 October. Training was conducted in the Trinidad area until 9 November, when the carrier departed for the return voyage. At various times during the shakedown period, certain planes and pilots of VB-82 were land-based at Waller Field, Trinidad.

13 November
The Air Group became temporarily shore-based at NAS, Quonset Point, Rhode Island.

14 November
ComAirPac requested ComAirLant to alter the composition of the Air Group 82, reducing the complement of VB-82 from 36 to 24 planes and increasing the complement of VF-82 from 36 to 54 planes. ComAirPac requested that the "new complement be provided Air Group 82 prior to departure of the BENNINGTON, with no delay in sailing date", which was then expected to be about 30 November 1944. ComAirLant advised CAG-82 that the deadline was 29 November. This deadline was later extended to 13 December.

17 -20 November
The squadron received 24 new SB2C-4E planes and transferred its old planes.

12 December
ComAirPac requested that the new complement of Air Group 82 be changed to 15 VSB, 75 VF and 15 VTB. It was provided that the actual change in complement should not take place until the Air Group arrived on the West Coast.

15 December
USS BENNINGTON CV-20, with Air Group 82 aboard, got underway from New York Harbor.

29 December
The USS BENNINGTON CV-20 arrived in San Diego, California.

31 December
Commander Samuel R. BROWN, Jr., was detached, Lt. Commander Hugh WOOD, Jr., became acting Commanding Officer and Lt. Jack A. Derby, became acting Executive Officer.


CHRONOLOGY FOR THE YEAR 1945


1 January
Departed NAS North Island, San Diego, California, aboard the USS BENNINGTON CV-20 en-route to Pearl Harbor.

7 January
The USS BENNINGTON docked at NAS Ford Island, Pearl Harbor.

8 January
Pursuant to ComAirPac "SECRET" dispatch 080402 of January to the Commanding Officer of the BENNINGTON, Air Group 82 was temporarily transferred to NAS, Kahului, Maui Island for training.

11 January
Lt. Commander Hugh WOOD, Jr., received orders as Commanding Officer of VB-82.

19 January
Training at Kahului continued until this date. ComAirPac "SECRET" dispatch 192132 directed the BENNINGTON to report to CinCPac for operational control.

20 January
Pursuant to a ComAirPac "SECRET" dispatch, the BENNINGTON departed the Navy Yard, Pearl Harbor, for training exercises at sea. CVG-82 landed aboard while at sea.

20-24 January
Training exercises while based on the BENNINGTON, operating in vicinity of Hawaiian Islands.

24 January
Lt. (jg) G.D. SWITZER, VB-82 Engineering Officer made the 3,000th landing aboard the BENNINGTON.

25-28 January
No flight operations. The BENNINGTON moored at NAS Ford Island, Pearl Harbor.

27 January
ComFIFTH Fleet assumed command of all units assigned by CinCPac to the FIFTH Fleet and Central Pacific Task Forces, according to ComFIFTH Fleet "SECRET" dispatch 261401 of January, received this date.

29 January
At 0715 the BENNINGTON, with CVG-82 aboard, sortied Pearl Harbor, as part of Task Group 12.2, which also included the USS SARATOGA (CV-3), USS RANDOLPH (CV-15), USS BUNKER HILL (CV-17), USS BELLEAU WOOD (CVL-24), USS ALASKA and seven destroyers, headed for Ulithi Atoll, Caroline Islands.

1-7 February
CVG-82 aboard BENNINGTON en-route Ulithi Island.

7 February
At 1218, the BENNINGTON anchored in Ulithi Atoll Fleet Anchorage and reported to ComFirstCarTaskForPac for duty.

10 February
USS BENNINGTON, as a unit of TG 58.1 (under Admiral J.J. CLARK) sortied Ulithi for TF 58 attack on the Tokyo area.

16 February
First carrier-based attacks on Tokyo. First combat flight of VB-82; five Helldivers in TG 58.1 Strike One Baker 2, on airfield installations, Nachijo Jima, Nanpo Shoto. Eight VB-82 Helldivers in the afternoon strike One Fox, against Mikatagahara Airfield, Honshu, Japan.

17 February
Ten of our planes in TG 58.1 Strike One Baker 2 strike against Mikatagahara and Hamamatsu Airfields. The Task Force retired during the afternoon.

18 February
Two anti-picket boat sweeps, each with one VB-82 navigator and eight fighters. Four vessels were listed as probably sunk as a result of the attacks. Afternoon strike on Chichi Jima shipping and installations. Lt. A.W. LUNDBLADE and E.J. GERBER ARM3rd class, missing in action.

19 February
Invasion of Iwo Jima.

20 February
VB-82 planes in three flights (totaling 20 sorties) in support of landings on Iwo Jima.

21 February
Ten VB-82 planes (with 16 fighters and 7 torpedo planes) in a special strike in support of the troops on Iwo Jima.

22 February
Our planes in three call strike groups (total VB sorties: 20) in support of Iwo Jima occupation. Ensign R.B. CAHILL of VB-82 made the 4,000th landing on the BENNINGTON.

25 February
Second series of carrier strike against Tokyo City, which, because of weather over the target was abortive; bombs being jettisoned at sea by order of strike leader from the USS HORNET.

19 March
VB-82 aircraft attacked Japanese naval vessels in the Inland Sea and other aircraft assigned to Task Group 58.1

7 April
Squadron aircraft participated in Task Force 58's attacks on the Japanese super battleship YAMATO and her escorts in the East China Sea. The attacks resulted in the sinking of the YAMATO, one cruiser and four destroyers.

March-May
The squadron (VB-82) participated in pre-invasion strikes on Okinawa and provided air support during the invasion of the island.

17 June - 9 July
The squadron was embarked in WHITE PLAINS (CVE-66) for transit back to the States.

17 June
On this day, the officers and men of Air Group 82 left the BENNINGTON and departed for the United States. The rest was well earned. During the four and one-half months of intensive combat, the Air Group shot down 167 enemy planes destroyed 220 aircraft on the ground and damaged an additional 150-200. It had helped to break the back of the Imperial Air Force. The price it paid for its accomplishments was heavy. Forty pilots and 13 aircrewmen (25 percent of the compliment) were listed as lost or missing. Air Group 82 was to be replaced by Air Group ONE, commanded by, Commander H.B.HARDEN, USN.
THE SINKING OF THE BATTLESHIP YAMATO
(First Strike Made By VB-82 BENNINGTON Pilots)

It was the largest warship ever built. So massive was its displacement that it literally dwarfed the American aircraft carriers that would launch the planes, which would bring its demise on 7 April 1945. The Battleship YAMATO was the pride of the Japanese Imperial Navy and was intended to be a symbol of Japan's supremacy not only on the sea, but also over the races of mankind. It was most appropriate that the ship should bear the sacred and revered name of the province from which the ancient Japanese race originated.

At about 0830 hours on 7 April 1945, United States fighter planes were launched to pinpoint the location of the Japanese task force. By 1000 hours, the YAMATO's radar picked up the US planes and a state of battle readiness was commanded. Within seven minutes all doors, hatches and ventilators were closed, and battle stations were fully manned. The super battleship was ready for the coming fury.

Planes from the carrier HORNET to comprise the group that would make first contact with the Japanese task force joined the strike force from BENNINGTON. BENNINGTON's VB-82 lead by Lieutenant Commander Hugh Wood was flying at 20,000 feet in heavy clouds on the bearing to intercept the ships. Although the radar indicated they were very close, the pilots were startled when they realized they were directly above the Japanese task force and within range of anti-aircraft fire. Lieutenant Commander Wood immediately pushed his Helldiver into the clouds and made a sharp left turn commencing their attack. Wood's wingman was unable to stay with the formation, leaving Lieutenant (jg) Francis R. Ferry and Lieutenant (jg) Edward A. Sieber to follow Wood into the first strike on the YAMATO.

The dives began at 20,000 feet directly over the YAMATO, bearing from stern to bow. Bombs were released at an altitude of less than about 1,500 feet. The dives were made as close to a 90-degree angle as possible to avoid the 75-degree maximum angle of the anti-aircraft guns. Each of the three planes released eight five-inch rockets; two-armor piercing bombs and bursts of 20mm machine gun fire. Lt. (jg) Ferry remembers that, "at this distance a miss was impossible". The first two bombs dropped by Lt. Commander Wood hit on the starboard side of the weather deck, knocking out several of the 25mm machine guns and the high-angle gun turret and ripping a hole in the flying deck. Seconds later came the two bombs from Lt. (jg) Ferry, destroying secondary battery fire control station as they blew through the flying deck and starting a fire, which was never extinguished. This fire continued to spread and is believed to have caused the explosion of the main ammunition magazine as the YAMATO capsized some two hours later. Hot on the Ferry's tail was Lt. (jg) Sieber, delivering two bomb hits forward of the island, ripping more holes in the decks in the vicinity of the number three main gun turret. Within minutes of the Helldivers' bombing, the YAMATO suffered three torpedo hits to her port side and began listing.

Over the next two hours, two more attacks would be launched, pounding the YAMATO with torpedoes and bombs. Shortly after 1400 hours, the commanding officer gave the word to prepare to abandon ship. As the ship listed beyond a 90-degree angle and began sinking, a gigantic explosion of the stern ammunition magazines tore the ship apart. The huge mushroom of fire and smoke exploded almost four miles into the air and the fire was seen by sentries 125 miles away on Kagoshima Island. Only 280 of the YAMATO's 2,778-man crew were rescued from the sinking ship. The end had come for the YAMATO, foreshadowing the coming end of the Imperial Japanese Military.

TO THE MEMBERS OF AIR GROUP 82,
"I hope this will, in small way, keep the memories of VB-82 alive, forever".



Article by:
Joseph Pires
former SK3
Supply Department - S-1 Division - 1965-1969
USS BENNINGTON HISTORIAN

( A personal "thank you" to Mr. Ed Sieber for providing me with specific details of this most important event in history.
Being able to communicate with the individual who was instrumental in sinking Japan's largest warship has been a most rewarding experience for me personally.)

LTJG Edward Sieber received the Navy Cross for the "hit" on YAMATO on 7 April 1945. A month earlier he received a Silver Star for his attempt at sinking YAMATO. Mr. Sieber was also the recipient of two (2) Distinguished Flying Crosses and four (4) Air Medals for 30 "combat missions"…





RETURN TO:




RETURN TO: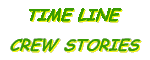 ---
Site Created By: