USS BENNINGTON

---
CREW'S STORIES
---
RETURN TO: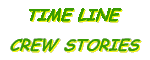 Anthony T. Karas
Aviation Machinist Mate 2nd Class
VF-82 - 1944-1945

---


From: GREG KARAS [gkaras@imail.valpo.k12.in.us]
Sent: Tuesday, November 26, 2002 1:17 PM
To: bennington@uss-bennington.org
Subject: Bennington Poem

On October 17th, 2002 my father, Anthony T. Karas who served
aboard the Bennington in 1944-45 passed away. He was 82 years old
and was afflicted severely with Alzheimer's Disease. He could not
remember the names of his grandchildren or even his children.
However, he vividly remembered things that happened aboard
the ship. When he would visit my house I would take him up to
the computer room and we would spend hours going through the
information on the ship's website. In the section that gives the
ship's day by day history, he could tell me which events would
occur on certain days before I had even scrolled down to view
them. He would say, "Look at such and such a date. That was when
we went through the Panama Canal." He was dead on every time.

So, I would like to thank the individuals who maintain this
site. It provided one final link to reality for a man who had
lost his grip on almost everything else in his life.

Attached to this message is a poem which I wrote for my dad
during his final year of life. It was read, with him present at
a Memorial Day presentation at the nursing home where he spent his
last days.

We also had it displayed (along with pictures from your fine
website) at his wake. Just a couple of weeks ago a member of
the Kiwanis Club in Valparaiso, Indiana read the poem to a large
Veteran's Day gathering which included both students, and Veterans.

If there is a place for the poem on your website, I would be
honored. If not, I hope you enjoy reading it for your own sake.

Thanks again for maintaining this important historical link. If it
meant this much to my dad, I'm sure it was equally meaningful
to hundreds (if not thousands) of others.


Sincerely,
Gregory J. Karas


---

LAST NAME = Karas
FIRST NAME = Anthony
E-Mail =
Division = VF-82
Year On Ship = 1944
Year Left Ship = 1945
Rate/Rank = Aviation Machinist Mate 2nd Class
Street = 940 Sherwood Lake Drive Apt. 3A
City = Schererville
State = Indiana
Zip/Mail Code = 46375
Country = United States



---

"On Board the Bennington"

Half a century ago in 1944,
All the world was shadowed
By the tattered clouds of war.

One ship sailed through the seas,
Stocked with bomb and plane.
One ship traveled toward Japan,
Through the waves and rain.

CV - 20 Bennington, Pride of all the Fleet,
Did her part with all the rest,
To make the job complete.

Once a typhoon bent the deck,
Just like a "Hound Dog's Ears".
A Kamikazee buzzed us once,
His widow now cries tears.

Unlucky whale met the bow,
And an untimely end.
Lightning struck while battles raged,
Our country they'd defend.

One man, one of thousands,
Signed the rolls and made the trip.
One man did his part,
To ready planes there on that ship.

Saw his duty to his country,
Helped preserve the "Freedom Land".
Risked his life to win those Battles,
Followed leaders who'd command.

The plane he readied was the first,
When we bombed Tokyo.
The weapons and the gasoline were ready,
You should know.

Tony Karas served his country,
On that rolling deep blue sea.
Did his part to keep our Country,
Free for you and free for me.

A thousand, thousand sailors,
Need to hear our words of thanks.
Say it now before the brave ones
Are called Home and leave our ranks.

For people died and families cried,
And that's the way war goes.
What matters is, that at the end
The Flag with Stars still shows.

So thank you Seaman Karas,
For your service without fear.
Cause your honor and your courage,
Are some reasons why we're here!


RETURN TO: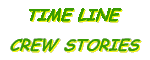 ---
Site Created By: