USS BENNINGTON

---
CREW'S STORIES
---
RETURN TO: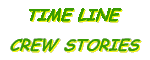 1969 November - Last Big Deal Meal for Thanksgiving
---


From Tim Hogan

Check this event out; no airdales were there.

As the mothballing program progressed in the fall of 1969, the crew was being moved to accomodations on the base at Bremerton. First we moved into the barracks to sleep and wash, then we started to eat in the base chowhall, and toward the end they secured the heads on board and we more or less just went there to work, but did not live there at all.

As Thanksgiving approached the ship's cook, the one who ran the enlisted chowhall, I believe he was a Chief, got the idea that he could organize a sort of last big deal meal for Thanksgiving. He got permission to do it and planned a pretty complicated meal. There was roast turkey with all the trimmings, chestnut stuffing, candied yams, cranberry sauce, a variety of breads and rolls, eggnog, and a lot of nice things I had only heard of and never had served to me by my family, right down to nut cups and after dinner mints. It was a real gala event. All remaining personnel were invited and most everybody came. It was a really great meal and done nicely all around. You know how the Navy can dress up a deal when they want to.

Too good to be true? Yep ! The crew they had preparing the chow hall had to get some of the dishes out of storage that had already been treated with roach repellant, or something like that. They were to wash the dishes twice to make sure they were clean, but the old SNAFU was in effect, and some got washed four times and some none at all. Those of us who drew the unwashed ones enjoyed the best meal I ever had in my Navy career (that would be one enlistment) but later that evening we started to feel queasy and by midnight there was plenty of commode hugging and everybody had the slobbering sh--s for the next day or so. The Chief felt really bad about it, and we felt bad for him. He busted his butt to make everything go right and then had to watch this happen.

I remember being at work the next day not realy wanting to be there, but even more nervous because all the heads on the ship were secured and when the urge hit there wasn't much time to deal with it. We had to get down on the dock fast to the row of porta-potties there. I don't remember saluting the ensign quite as crisply as I should have a few times as I hit the gangway on the run. The brow watch was more of a traffic cop just waving people by than anything else. It was pretty pitiful. We all lived to tell about it, but it might be best forgotten.

Like I said, no airdales. Lucky for you, this time.

Hogan, FTG3 to the end.



RETURN TO: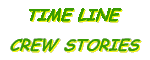 ---
Site Created By: