USS BENNINGTON

---
CREW'S STORIES
---
RETURN TO: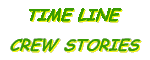 Shellback Initiation...Crossing the Equator
Uss Bennington CVS-20
Photographed: July, 1968
---
Hello,

I served in M Division, from December 1967 though the decommissioning in 1970. I transferred to the USS Kitty Hawk CVA-63 and served in P1 Division until my discharge from active duty in July, 1971.

I then served in the Navy Reserve until my final discharge in Sept. 1977.

I pulled out my old Navy files and pictures recently, and began to assemble ideas for additions to my personal WEB page at
http://ux1.cts.eiu.edu/~csjdn/

I have just completed adding new WEB pages with photos and stories about the crossing of the equator in 1968, and a particularly difficult underway replenishment detail I witnessed.

Please visit my site and let me know what you think.( csjdn@eiu.edu ) I did write these stories from memory, so some of the facts may be a little off.

Thanks,
MM1 James Nantz USNR
===========================================
James D. Nantz,
Charleston IL, 61920
-------------------------------------------
voice (217)234-2282
e-mail: csjdn@eiu.edu
or
http://ux1.cts.eiu.edu/~csjdn/index.htm
===========================================

SAVED FROM THE WEB SITE OF
MM1 James Nantz USNR
To preserve the history of the ship if his site is lost

Shellback Initiation...Crossing the Equator
Uss Bennington CVS-20
Photographed: July, 1968
---
In July, 1968, we left Yankee Station and steamed south for R&R liberty in Singapore. On the way our course dipped south to cross the equator. This was one of the biggest events of the entire cruise. It was discussed and planned for days ahead of time. Everyone made a big deal out of it, especially if they were a shellback. There was a great deal of anticipation among the crew in the days leading up to this ceremony. I recall, some attempts, according to tradition, by pollywogs to play dirty tricks on shellbacks the night before the crossing, but nothing much came of that.

The day of the ceremony, pollywogs were prevented from going above deck until their unit was called to assemble in the hanger deck. We wore our oldest clothes and were assembled on the plane elevator. We were instructed to get down on all fours and crawl, unless directed otherwise. We were presented, early on, to King Neptune and his court. We had to kiss the belly of the royal baby, a large fat bellied petty officer with offensive food (peanut butter, spices, etc.) spread on his belly. We crawled up to him and as we prepared to kiss his belly, he grabbed your head and pulled it in hard into the mess spread on his belly.

Then it was to the Royal Dentist. We had to sit in a chair while a foul tasting liquid was sprayed into our open mouths.

These photos were taken from the "07 level", after my friends and I had gone through the initiation into the "Loyal Order of the Deep".


---

Please "click" on an image to enlarge and read more about it.
RETURN TO: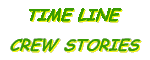 ---
Site Created By: