USS BENNINGTON

---
CREW'S STORIES
---
RETURN TO: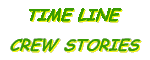 13 December 1944 - 29 January 1945
New York
to Panama Canal
to Pearl Harbor
Then Leave Pearl Harbor for WESTPAC
and battle action against Japan

---
13 December, 1944
Bennington was underway for anchorage at Gravesend Bay and the next day you passed through Ambrose Light enroute to the Delaware Capes' and Cristobal, Panama Canal Zone.


14 December, 1944
Underway for Delaware Capes and Christobal, Panama Canal Zone in company with the DM-27 & DM-30. Designated as Task Group 27.3


15 December, 1944
While underway, heading toward the Canal Zone, Air Group 82, consisting of VF-33, VB-24 and VT-18 landed aboard while the ship was off the Delaware Capes.


16 December, 1944
En-route Panama Canal Zone.


17 December, 1944
Bennington was closing Crooked Island Passage (Bahama Islands).


18 December, 1944
Bennington did calibration runs off Guantanamo Bay, Cuba.


19 December, 1944
En-route Panama Canal Zone.


20 December, 1944
Bennington entered the channel for Christobal Harbor. While approaching the Canal, Air Group 82 launched its aircraft for simulated attacks on the "LOCKS" as previously arranged with the United States Army, to test defenses. BENNINGTON moored about noon time, starboard side to North of Pier #8, Christobal, Panama Canal Zone. Liberty was granted for half the crew.


21 December, 1944
Transit of the Panama Canal ("Big Ditch") was made. The elapsed time was 11 hours and 31 minutes. BENNINGTON then moored starboard side to North Side of Pier #18, Balboa, Canal Zone and reported to the Commander in Chief, Pacific Fleet for duty. Liberty was then granted for the other half of the crew.


22-28 December, 1944
Bennington began its cruise up the west coast, spending Christmas at sea. Christmas dinner was cancelled for a couple of days because of rough seas and everyone was sea-sick. While underway, BENNINGTON conducts flight operations and gunnery exercises.


29 December, 1944
BENNINGTON pulled into San Diego Harbor and moored at Berth K, Naval Air Station, San Diego.


30 December, 1944
While moored at Berth "K", BENNINGTON was fueled, aircraft, ammunition and provisions brought aboard.


31 December, 1944
Bennington took on fuel, additional cargo and new passengers and new ships personnel. United States Marine Corps Squadrons, VMF-112 and VMF-123 reported aboard for duty, each with 18 F4U's.


1 January, 1945
At 11AM the BENNINGTON cleared the dock at North Island and proceeded west for Pearl Harbor.


8 January, 1945
BENNINGTON was tied up along Ford Island and its bow-line was secured to the old battleship UTAH. The next three weeks were spent at Pearl.
Pursuant to ComAirPac's "SECRET" dispatch, 080402 of January to the Commanding Officer of the BENNINGTON, Air Group 82 was temporarily transferred to NAS, Kahului, Maui Island for training.


11 January 1945
LCDR Hugh Wood, Jr., received orders as the Commanding Officer of VB-82.


13 January 1945
While shifting berths at the Navy Yard in Pearl Harbor, the USS SARANNC (that is how it is spelled in the reports from the Navy that I have) AO-74 rammed into the stern while passing, causing slight damage to the port side of the flight deck overhang and gun aponsons.


19 January 1945
Training at Kahului continued until this date. ComAirPac's "SECRET" dispatch, 192132 directed the BENNINGTON to report CinCPac for operational control.


20 January 1945
Pursuant to a ComAirPac "SECRET" dispatch, the BENNINGTON departed the Navy Yard, Pearl Harbor, for training exercises at sea. CVG-82 landed aircraft aboard while at sea.


21-24 January 1945
Training exercises while based on the BENNINGTON, while operating in the vicinity of the Hawaiian Islands. On the 24th, LT.(jg) G.D. Switzer, of VB-82 (Engineering Officer), made the 3,000th landing aboard the ship.


25-28 January 1945
No flight operations.
BENNINGTON was moored at NAS, Ford Island, Pearl Harbor. On the 27th of January, ComFIFTH Fleet assumed command of all units assigned by CinPac to the FIFTH Fleet and Central Pacific Task Forces, according to ComFIFTH Fleet's "SECRET" dispatch, 261401 of January (received on this date).


29 January, 1945
At 0715 the BENNINGTON, with CVG-82 aboard, sortied Pearl Harbor, as part of Task Group 12.2, which also included the USS SARATOGA (CV-3), USS RANDOLPH (CV-15), USS BUNKER HILL (CV-17), USS BELLEAU WOOD (CVL-24), USS ALASKA and seven destroyers, headed for Ulithi Atoll, Caroline Islands, for WESTPAC and battle action against Japan.




Joseph L. Pires
Historian for
The USS BENNINGTON Reunion Association



RETURN TO: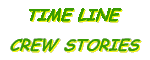 ---
Site Created By: