USS BENNINGTON

---
CREW'S STORIES
---
RETURN TO: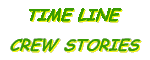 LESLIE K. ANSETH
1957
---


My rate was Engine man, I was drafted into the Navy in Dec. 1955, served first at Harbor Defense, Point Loam, California.
I was assigned to the after auxiliary on the Bennington.
I was aboard for the trip to Australia in the spring of 1957.
I still have the cruise book, the summons, and other information about crossing the Equator, and some personal pictures.
I also have an article from the newspaper,
with front page pictures of the 4000 or so girls at the dock.
I also have the cruise book from that tour, it is in good condition.

Thank You for returning my e-mail.

LESLIE K. ANSETH
478 42 95
314 WILLOW LANE
BISMARCK NORTH DAKOTA


P.S.
Since the Navy I worked as a coal miner,farmer, went to college, then Electricial apprenticeship, worked 35 years as a costruction Electrician traveling to and working in the western U.S.
I have been retired since 1-1-99.




RETURN TO: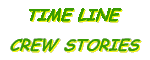 ---
Site Created By: