USS BENNINGTON

---
CREW'S STORIES
---
RETURN TO: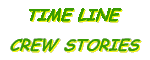 VAH-6, Detachment "N"
Love's Flying Circus
---


Subject:
Bennington's 1956/1957 tour
Date:
Thu, 26 Apr 2001 12:05:21 -0700
From:
Margarita & James Stone - msjds@postoffice.pacbell.net
Reply-To:
msjds@pacbell.net
To:
bennington@uss-bennington.org




I was aboard the Bennington during the Far East tour of October 1956 to May 1957. A couple of notes about that tour are:

The type of planes that Flight Squadron VAH-6 had were (2) AJ-2 Savage's. At that time they were the only carrier based plane capable of carrying the A-bomb. Even though we did a lot of bombing practice with small smoke bombs, our main operations were in-flight refueling for the jets.

The Attached dungaree patch was for VAH-6, Detachment "N", known as `Love's Flying Circus'. `Love' was Lt. Comdr. Love, the commander of the Detachment. I was an Aviation Electrician 3rd class with this Detachment.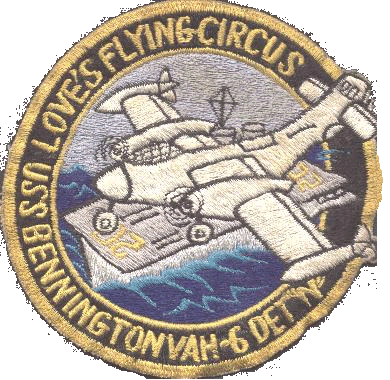 On our return from Australia to San Diego, we carried with us a Wallaby (a small Kangaroo). This was a gift from Sir Edward Hallstrom, the curator of the Taronga Park Zoo in Sydney, to the San Diego Zoo. A bronze plaque was cast and placed on his cage naming the USS Bennington as the donor. It would be interesting to find out what happening to that plaque.

Jim Stone








RETURN TO: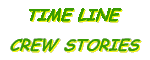 ---
Site Created By: