USS BENNINGTON

---
CREW'S STORIES
---
RETURN TO: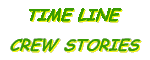 Jim Brusa - Exit - 1957 July 15
---


Here we go, July 15, another great day in Bennington history:

Here is Jim Brusa's story:

I also, was discharged on July 15, only in 1957, at Treasure Island. While there I met up with three sailors that were headed East in a 1947 Mercury that had been reworked. The roof had been lowered, fender skirts, big engine, etc. We drove route 50 that went thru every small city in every state.

We got a flat in the middle of the desert and found we did not have a jack. A car with sailors aboard passed us in the opposite direction and stopped to help. We parked the cars close together and spread a blanket between the cars. The westbound sailors passed around drinks and it turned out to be very pleasant.

We stopped at grocery stores on the way to buy a loaf of bread, and pound of baloney, and I don't remember what we had to drink.

One of the guys I was travelling with was from Blairsdale PA and we stopped there for breakfast. On the way into town, a truck pulled out in front of us, and the ensuring hard braking and skid, pushed the main drive shaft thru the engine. We didn't hit the truck, but we we dead in the road. Fortunately the Blairsdale sailor called his brother and we were towed to a garage. This was on a Sunday, and nothing was open. Because of the small town friends we found a used engine in the local junk yard, had it intalled, and we on our way for $150. How's that for price?

We made it to NYC and I caught a train to Vermont, and 13(!) hours later I was home.



Thanks Jim!!



RETURN TO: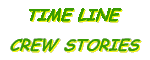 ---
Site Created By: