USS BENNINGTON

---
CREW'S STORIES
---
RETURN TO: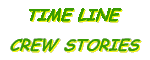 Irving E. Schneider
March 1955 - April 1958
---


Subject:
BENNINGTON Information Contact Form
Date:
Wed, 30 May 2001 15:42:18 -0400
From:
baccarudablue@yahoo.com (Irving E. Schneider)
To:
info@uss-bennington.org



date: 5/30/2001
mail_subject: BENNINGTON Information Contact Form
name: Irving E. Schneider
email: baccarudablue@yahoo.com
address1: 711 Estudillo Ave.,Apt.# 2
city: San Leandro
state: California
zip: 94577
country: USA
dayphone: (510) 352-3309
evephone: (same as above)
callmorning: ok
website: no
web_url: baccarudablue@yahoo.com
how_heard: Friend
comments: I was stationed on board Big Benn from March 1955 until April 1958.
I went on board just before the Bennington came out of the Brooklyn Navy Yard,after extensive repairs,due to the explosion on board that killed 103 men.
We went on a shakedown cruise and later sailed around the Horn to San Diego.
I was mustered out of the Navy shortly after we arrived back in San Diego. The criuse to Sydney is one of my fondest memories.
Thank-you for this site! Sure brings back a lot of memories.
Alameda,where the USS Hornet is now a Naval Museum is only a 15 minute drive from my home. They are supposed to be opening a Bennington Exhibit in one of the hanger bays,if it isn't open already.
Sure do miss Big Benn!

Much thanks!

Sincerely,
Irv Schneider
V-4 Division.



RETURN TO: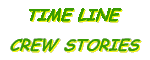 ---
Site Created By: