USS BENNINGTON

---
CREW'S STORIES
---
RETURN TO: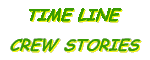 'Circus' (Bennington's code name) made the first run on the Wagon
---


From: Nelson Futch
To: Joseph L. Pires ; Bill Copeland ; Lonnie Whittaker
Sent: Friday, May 21, 2004 11:25 AM
Subject: VB 82 & Yamato

Quite a trip down memory lane!

My log details a very active day on April 6, "with Task Group 58.1 engaging in a Turkey Shoot, chalking up 149 planes, with planes and gunfire from the Hornet accounting for 46, the Belleau Wood 42, the Bennington 31, the San Jacinto 21 and other ships' fire 8. ... The day ended with information from the Captain that an all-out 'Banzai' drive by the Japanese Navy and air forces was believed imminent -- and said that tomorrow may be a repeat performance of today!"

April 7: ... "The Helldivers (VB82) were loaded-up with two 1000# A.Ps and the Avengers with torpedoes for a hop against part of the Jap fleet -- which had been sighted off the west coast of Kyushu. Around Noon, before the return of our planes, two Frances (medium Jap bombers) were knocked down by A.A. fire after they had dropped their bombs at a safe distance. ... Large flak holes were evident in many of our bombers and torps that hit the deck ... One VB plane and crew were missing in action ... 'Circus' (Bennington's code name) made the first run on the 'wagon, which had been firing at the oncoming planes from a distance of 8 miles, with Lt. Com. Wood, VB Skipper, getting the first hit on the huge battleship. More hits followed and the Torpedo planes were already making their run before A.A. which had been directed at the dive bombers had a chance to concentrate on them. ... It is reported that the Hornet lost 8 bombers and 5 torps to anti-aircraft fire when they followed the Bennington's group in (reportedly from the destroyers in the Yamato battle group)."

It was perhaps the only mission during the tour of duty in which we loaded Armor Piercing bombs. And there were very few occasions when the TBMs carried "fish" -- mostly operating as bombers.


---

About your mysterious Yamato detractor/critic -- could it be someone from the Hornet air group who believes credit for sinking Yamato should be shared more equally??

Great stuff ...

Nelson Futch







RETURN TO: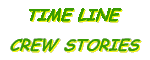 ---
Site Created By: