USS BENNINGTON

---
CREW'S STORIES
---
RETURN TO: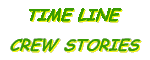 Brooklyn And Bridges - Dan Mulcahy
---


Hi shipmates:

I was born in the little town of Brooklyn in the state of New York. I was the eight child of eleven children. Four of my older brothers served in the Navy in WW2. I was a little young for that, but enlisted in the Navy in Sept 1951. Boots at Bambridge Md. Airman school at NAS Jax. Photo school at Pensacola Fla, so ended my first year. I was in the Fleet Camera Party at Norfolk Va. for a short time and went aboard the USS Sheldrake a Geodetic Survey Ship. From there I went to the mothball fleet at Bayonne NJ on an emergence transfer and then I hit the big time!!!!! I went aboard the Bennington in April 1954. I was aboard when the catapult system exploded. We were in the Brooklyn Navy for a year where the canted deck was installed. From there to Gitmo For shake down. Back to Brooklyn Navy yard and discharge Sept. 1955 .

Upon discharge I was supposed to become a NYC Policeman, but my naval records did not arrive in time for the Oct. class at the academy, so I took a job as a Roman in a construction survey party until next class at the academy. That was 43 years ago, never did become a policeman. I am now retired. I worked my way up from roman to Construction Manager and partner in a mid size Construction Co. in NY. I have worked at the World Trade Center and the Verrinzano Bridge [a couple of guys helped me build them] The bulk of my work has been Bridges and Bridge repair. In Sept. 1955 I married my lovely wife Regina. We have three children, Regina an environmentalist, Brian a Civil Eng., and Thomas a PE. Both Tom and Brian work for my company Regina is now a homemaker. I have nine grandchildren 6 boys and three beautiful girls. I guess that is enough from me.

your shipmate



Dan.



RETURN TO: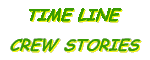 ---
Site Created By: