USS BENNINGTON

---
CREW'S STORIES
---
RETURN TO: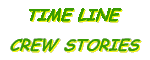 Navy Corpsman stationed at
Chelsea Naval Hospital in Chelsea Mass.
Remembers that day in May of 1954

---


----- Original Message -----
From: erick lagerberg
To: wkirk@cfl.rr.com
Sent: Saturday, October 21, 2000 11:27 AM
Subject: Re-Bennington

Hi.
My name is Erick Lagerberg. Someone sent me the website for the USS Bennington today.
I have had an interest in the Bennington since that day in May of 1954. I was an 18 year old Navy Corpsman stationed at Chelsea Naval Hospital in Chelsea Mass. Several of us Corpsman And Doctors were put on a Navy bus and shuttled to Logan airport in Boston Mass. We didn't know what was happening. We were then flown to Quonset Pt RI, to help care for the injured. It was as you well know a very nerve wracking day. We did the best we could,but still lost a lot of good men. Talk about feeling helpless. We worked in the dispensary and some guys went on the ship. We were there approx 5 and a half hours. When we got back to Chelsea Naval, I still had the duty and I was a nervous wreck. By that time some of the patients on the ward where I worked had seen some things on TV about the explosion. They were at me right and left with questions,but I was in no condition to answer much. To this day, and I am almost 65, I can still remember that day in May. We were supposed to get letters of commendation in our records but it never came to pass, but I am proud of just having the chance to be in a place to help at least some. Hey thanks for listening. It really means something to talk about it with someone who was there. One guy that had a website and had been on the Bennington, said I was an honorary crewman. Well I do wear the Ball Cap with the USS Bennington on it and have gotten a lot of questions about it. Met a guy at the 1999 Bainbridge Md reunion last year, but he was only on board later. So thanks for listening and my email is lagy@snet.net if you ever care to get back to me. I have tried for years to get info on the ship's explosion and did get a little from a library in RI. Bit it was all copied stuff and hard to read.

Thanks again.
Erick
10-29-2000


Hi.
I was asked by a fella named Bill Kirk, to send this email.
He said you may be interested.
Thanks.
lagy@snet.net

Erick

---
From:
Erick Lagerberg [erick.lagerberg@snet.net]
Sent:
Tuesday, December 25, 2001 6:38 AM
To:
Lonnie@uss-bennington.org
Subject:
Re-Morning.
Good morning Lonnie.

Received your email last night.

The name Bennington always rings a loud bell with me.
You see, I was never a crew member, but in May of 1954, when she had her big explosion, I was one of the Corpsman flown from Logan airport in Boston, to Quonset Point RI to help out with the injured.
So the Bennington has always held a special place in my heart. So many young folks lost their lives in that explosion.
We often wander about our young folks during war time, but this was peace time and we still lost too many. Too young.
There must be a greater power with the answers somewhere.

I am now 66 yrs young and was only 18 at the time of the explosion, but I still think that there is a Santa some where out there in people's hearts.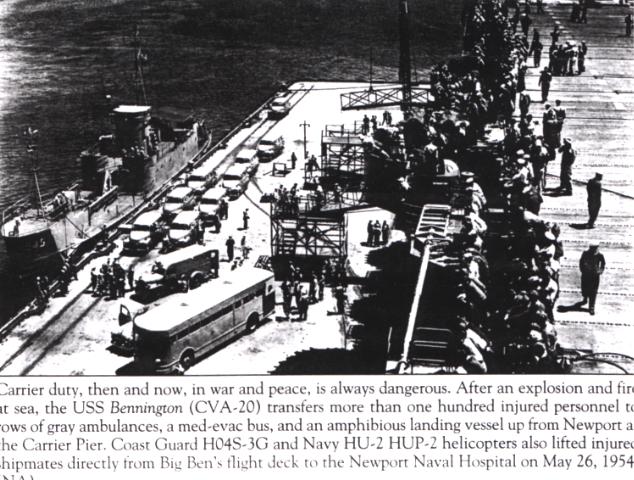 I sent a picture of the Bennington, while it was taking off the injured at Quonset that day in May. I sent it to a Bill Copeland. We get back and forth at times on this email thing.
Thanks for getting to me yesterday.
I appreciate being thought of.


Erick,
an ole HM3




---


Subject: Picture
Date: Sun, 26 May 2002 09:12:19 -0400
From: "erick lagerberg" [lagy@snet.net]
To: "Lonnie Whittaker" [Lonnie@uss-bennington.org]


May 26th 2002.
In memorium of the Navy personell killed and injured on May 26th 1954, abord the USS Bennington.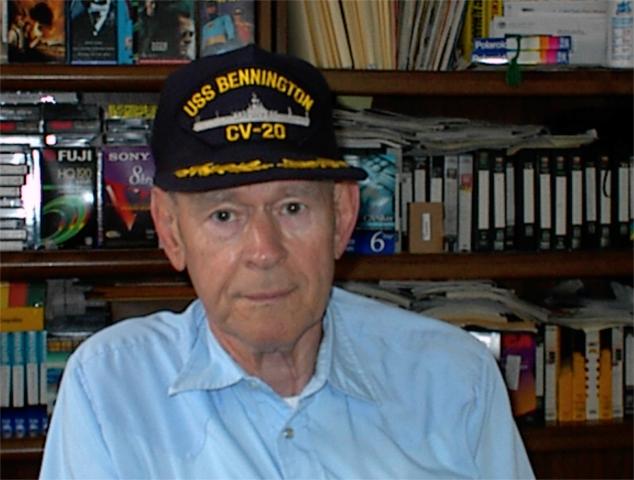 No one will recognise my picture, but I have proudly worn this hat for many years, as I was one of the Navy Corpsman, flown from Chelsea Naval Hospital on the Wed in May of 1954, to help care for the injured.
I tried to get this onto one of the memorial sites, but it is out of order today.
I just want all you veterans to know, this ole Corpsamn has never forgotten.

Erick,
former HM3




Erick Lagerberg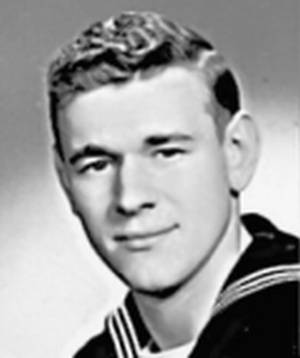 Erick Lagerberg November 21, 1935 - October 4, 2011
DANIELSON - Erick Lagerberg died peacefully on Tuesday at home with his family by his side, from complications of heart failure and mesothelioma.
Erick was born on November 21, 1935 in Keene, New Hampshire, son of the late Erick and Arietta M. (Cross) Lagerberg.
Erick married Marsha (Catry) on May 19, 1967 in Danielson, she survives him.
Following Erick's attendance at Keene and Killingly Schools he enlisted in the U.S. Navy in 1953, proudly serving with the Marine Corps as a Navy Corpsman.
Following his military service Erick was employed at Knox Glass, also by the Danielson Borough Police and retired from Rogers Corporation in 1978 following an illness.
Erick enjoyed challenging local politics with his sharp-witted editorials to the Norwich Bulletin.
Erick was a member of the Danielson Baptist Church, the American Legion Post 21 and the Marine Corp League.
He became an avid walker following his illness enjoying the companionship of his track buddies and climbing Mount Monadnock (NH) eleven times.
At the age of 34 Erick humbly befriended Bill W. lending a hand many times in good will so that others too might know the peace of sobriety.
Besides his wife Marsha, Erick is also survived by his three children, Michael Lagerberg of Brooklyn, Kimberly (Lagerberg) Chipman of Brooklyn and Erika (Lagerberg) Higgins and her husband Andrew of Dayville, CT.
Erick is also survived by a brother, Joseph Paquin and wife Beatrice of Caribou, ME and a sister Jacqueline Bissonnette and her husband Paul Paro of Wilmington, NC.
Opa also leaves 13 grandchildren and three great grandchildren.
Erick was predeceased by a brother Gordon Lagerberg and grandson Richard.
Erick shared a special bond of common interests with his grandson "Little Man" Philip.
Opa and Philip were best buddies. Calling hours will be held on Friday from 10:00 A.M. to 12:00 P.M. in Tillinghast Funeral Home, 433 Main Street, Danielson followed by a funeral service at 1:00 P.M. at The Cornerstone Baptist Church, 239 Broad Street, Danielson with full military honors.
In lieu of flowers please honor Erick's memory with a donation to the American Heart Association , CT Affiliate, Inc., 5 Brookside Drive, P.O. Box 5022, Wallingford, CT 06492-7522, or The Connecticut Humane Society, 701 Russell Road, Newington, CT 06111.
Happy Trails Pop.

Published in Norwich Bulletin on October 6, 2011
RETURN TO: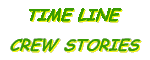 ---
Site Created By: