USS BENNINGTON

---
CREW'S STORIES
---
RETURN TO: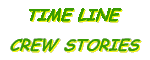 Bill Kaufman Tells His Story
---


MY NAME IS BILL KAUFMAN, AND I'VE LIVED HERE IN ROCHESTER, N.Y. ALL MY LIFE, WITH TIME OUT FOR MY 4 YEAR ENLISTMENT IN THE NAVY. I MARRIED MARIE BRITTON ON 7, APRIL, 1956. OUR FIRST OF FIVE CHILDREN WAS BORN 20, FEB, 58, BEING THE THIRD GENERATION OF FEMALES ON MY WIFE'S SIDE BORN ON THAT DATE.THEN FOLLOWED TWO BOYS; ANOTHER GIRL AND ONE MORE BOY , BY 12, MAR, 66. OUR FAMILY TREE IS FAIRLY WELL DROOPING WITH 9 GRAND-CHILDREN, AND ONE MORE ON THE WAY. 'SOME WELL MEANING FRIENDS HAVE SUGGESTED ,' WE SHOULD HAVE MARRIED BEFORE I WENT IN THE NAVY'. I ENLISTED IN JULY OF 1950, ALONG WITH MY SCHOOL CHUM, WHO I GREW UP AND WENT TO SCHOOL WITH BY THE NAME OF GLENN BUTLER ( BUTLER1390@AOL.COM ) I WAS STATIONED AT BOCA CHICA FIELD, NAS KEY WEST, FLA. FROM BOOT CAMP UNTIL I WENT ABOARD THE BENNINGTON IN THE BROOKLYN YARDS WHERE 'SHE' WAS RECUPERATING FROM A DOWNCOMER TUBE EXPLOSION SUFFERED WHILE ON SHAKE DOWN, AFTER HER RE-COMMISSIONING FROM THE ATLANTIC MOTHBALL FLEET IN NORFOLK. ( FOR THE INFO OF THE WAR TIME CREW MEMBERS). WHEN SHE WAS MADE SEAWORTHY ONCE MORE , WE RETREATED TO OUR HOME PORT AT QUONSET POINT, R.I. WHERE WE OUTFITTED FOR A MIDSHIPMAN'S CRUISE TO HALIFAX, NOVA SCOTIA. AFTER DELIVERING THEM BACK TO NORFOLK, WE PREPARED FOR JOINT N.A.T.O. OPERATIONS UP BETWEEN ICELAND AND GREENLAND, AFTER WHICH WE WENT ON THE FIRST AND ONLY "MED-CRUISE" SHE WAS EVER TO MAKE. MY JOB WAS THAT OF AERIAL PHOTOGRAPHER, AND WORKED WITH ANOTHER REUNION MEMBER BY THE NAME OF FRANK WARD. UPON RETURNING HOME AFTER DISCHARGE, I WENT BACK TO KODAK, WHILE I ATTENDED THE ROCHESTER INSTITUTE OF TECHNOLOGY ON THE G.I. BILL, ENROLLED IN A PHOTO COURSE. I LEFT KODAK AND WORKED FOR THE POST OFFICE AS A LETTER CARRIER; THEN FOR THE TOWN IN WHICH I LIVE, AS A MECHANICAL EQUIPTMENT OPERATOR UNTILL I RETIRED ON 31, DEC, 84. AFTER 20 YEARS OF SERVICE. MOST OF THAT TIME WAS SPENT AS UNION SEC'Y AND OVERSEEING ADHEREANCE OF O.S.H.A. REGULATIONS, AS THEY PERTAINED TO MUNICIPLE GOVT. SINCE RETIREMENT I'VE BEEN VERY BUSY MAINTAINING A VERY LARGE YARD AND TENDING A 100''X50' VEG. GARDEN. I HEARD ABOUT THE REUNIONS AND ATTENDED MY FIRST ONE AT CHARLESTON, THOROUGHLY ENJOYING EVERYONE!

My wife, Marie was born in schenectady, N.Y. on 21/dec/1936 ( was she lucky? the shortest day of the year yet.) Her biggest claim to fame is, she's second oldest of 36 first cousins. aside from bearing 5 kids (3 in diapers at the same time) and became a nurse(LPN). after that, she was confined to a hospital bed in our living room for nearly 9 years. when she got up again, she had to leard to walk all over again. I'm not trying to elicite sympathy here. I just see her as one courageously, determined gal, and she's all mine!!!



Bill K.



RETURN TO: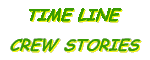 ---
Site Created By: