USS BENNINGTON

---
CREW'S STORIES
---
RETURN TO: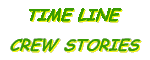 Prepare for SHOW OF FORCE
---


Joe,
Dave sent me a note and I surmise that you are authoring a write up on the Bennington.
I was on the Bennington during a part of it cruise in 1960 - 61.
It was written up in the "Hukster" cruise book.
Have you had any contacts with any Marines from HMR - 163?

Forrest (Maynard) Gillispie


In September of 1960 we went aboard the Bennington CVS-20, which was on its 4th West Pac cruise.
We shared the carrier with a Navy Anti-sub task force.
We were part of what was called a floating Battalion.
We had several thousand Infantry Marines on a troop ship that was part of our fleet.
We sailed around the China Sea between Hong Kong Manila, and Subic Bay.
When we were in port we were allowed to have shore duty.
When we were in Subic Bay, Philippines we flew the planes off to the Navy Base and the Marine Infantry did training in the hills and jungle.
Often times we would practice with them making landings.
While we were ashore, we stayed Quonset huts that were built either during the Korean War or after the Second World War.
Most were in pretty bad shape.
We were lucky that the weather was good when we were there.
Our evenings were spent either standing watch duty at the airfield or base liberty where we went to the enlisted men's club.

On December 31, 1960 we were in Subic Bay and most of us were on liberty in Olongapo, when we were recalled back to the base.
We were told to pack our goods and we were returning to the carrier.
We sailed out of the harbor the next morning to form up in the China Sea.
We knew we were on route to someplace but no one would tell us where.
We had some civilians on board and they starting interviewing people in our squadron.
The objective was to find personnel who were willing to temporarily leave the service as civilians.
I was interviewed but not selected. Some of the pilots and several of the enlisted men were selected.
We painted all of the planes in our squadron to mark out all reference to the Marines and all identification numbers.
We assigned each plane an alphabetical letter.
They went from A to Z as we had 26 planes.
The personnel who were selected packed all their military clothing and changed to civilian clothes and were flown off the ship.

One day we were loaded into the planes we had repainted and flown off to an airbase in Bangkok Thailand.
We were there just long enough to have a meal and then we were loaded into an unmarked C-46 plane and flown to Udorn, a small town in Northeast Thailand.
There was an airbase there, which had been built during the Second World War.
It had a landing strip that was long enough to land the C-46 and we set up a tent city there.
We found out that this was to be the Operation Headquarters for Air America.
We were the first American troops to be in Indochina and Thailand since the Second World War.





RETURN TO: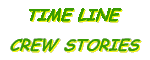 ---
Site Created By: