USS BENNINGTON

---
CREW'S STORIES
---
RETURN TO: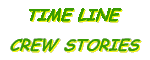 Prepare for SHOW OF FORCE
---


To: Joseph Pires, USS Bennington Historian,
& Shipmates, Marines, & Airmen of the USS Bennington CVS-20.................

NEW YEAR'S EVE, 1960,
AND FOLLOWING, ON THE BENNINGTON


Dale Wise
12/07/09

Recently I have been informed that our activities of late 1960 and early 1961 have been declassified.
The following is true to the best of my memory:

A little after 2200 on 12/3l/60, we received word we must make an emergency pull away from Subic Bay/Cubi Point, PI.
The ships movie had just ended (it was running a little late), and Taps had not sounded yet.
My Flight Quarters/GQ station was Pri Fly, so I reported there immediately.

All of our aircraft were "on the beach" at Cubi Point, so a decision was made pretty quick to fly on the helos while we were waiting for the rest of our crew to return from Olangopo.
We had enough Navy flight crews to make it okay, but we only had three Marine crews who had not imbibed.
We had two other crews who were classed as "marginal."

Early on, one of the "marginal" crews almost flew his rotors into the windows of Pri Fly.
Our Air Boss (who was normally pretty straight laced) was screaming into the radio - WAVE OFF!! WAVE OFF!! Plus a few choice words I'd never heard him use.

After a while, the pilot moved off and down off the port side of the ship to where we couldn't see him from the 05 level.
We were sure he had gone into the drink, but he appeared out over the bay with his skids dripping wet.

He and the other "marginal" crew were grounded, and we used the remaining three crews to complete the fly on.
We finally got underway, and Taps was sounded about 0300.

A couple of destroyers from our Task Force were assigned to stay behind for the stragglers and our Shore Patrol.
They were "high lined" on board two or three days later when they caught up to us.

We went straight to the Gulf of Siam near Bangkok, Thailand, discharged our Marine Squadron (HMR-163) and sent them into Laos as civilian Soldiers of Fortune along with 16 helos (we had already sent in four helos in late 1960).
This was the start of the CIA's Air America.

We were in and out of the area for the next three months supporting their operation until we were relieved onstation and thereby completing our mission.

Dale W Wise
ABE-3 V-2 Div

P.S.

Good luck on finding any photos.
The only one I saw taken (against strict orders) was a guy on the Island Structure.
The MAAs caught him and threw a real nice camera over the side, then escorted him to the brig.




RETURN TO: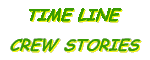 ---
Site Created By: