USS BENNINGTON

---
CREW'S STORIES
---
RETURN TO: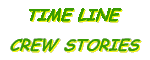 CARRIER QUALS - MAY 1955
---


name:
Martin Johnson
email:
martin_discus@madriver.com
Date:
3/11/00


Comments
Mokak's AD FCLP Sea Story brought back some memories of my own.
We were qualifying on one of those wagonwheel fields in southern Florida (this was VMA-324) and we were well into the program.
I didn't feel paticularly tasked and was proceeding normally until on one pass I think I got a little slow, forced a cut and bounced on the main gear.
Then I made a big mistake; I added go-around power.
The airplane got real nose high and rolled despite full rudder.
I really knew this was big time danger so I retarded the throttle pushed hard forward stick and kept the rudder in.
I came back down (sort of) about 20 degees off the runway heading and ground to a stop.
I figured that I was about 20 degrees nosehigh, 60 degrees bank with the wingtip almost on the runway and it was still positively rolling.
I know that cutting power was the only thing that saved me.
Remarkably, I don't think anyboby had seen this event.
The LSO picked up the next aircraft after I landed, remember - LSOs are responsible for landings, not takeoffs!
I guess someboby figured out there was one less aircraft in the pattern and launched me.
A week or so later I qualified on the Bennington with eight reasonably OK passes (it's been along time)
I actually think that was the closest I've come in forty seven years in this business so it sticks in my memory.
Now if I can continue to fly my Discus sailplane safely-no Torque roll problems there!


---


name:
Bill Headley
email:
adak152@earthlink.net
Date:
4/5/00


Comments
Thought this this might be of interest to the old Miami types out there.
We were enroute to Rosey Roads for a TraEx. 7.3 enroute, a real buttbuster.
The other pilots went down by R4Q. Spent six weeks there.
Some great flying marred only by 1Lt. Joe Kirincic hitting the ground (fatally) on the last day.
Returned to Miami for FCLP (recorded by Marty Johnson elsewhere) and Qual on the Bennington on 4 May 1955.
LX-1 through LX-24 all in one great gaggle piloted by as follows:

Reusser, KL LtCol C.O.
Jenkins, WA 2Lt
Morriss, SA Capt
Headley, WA 2Lt

Reed, EO Major S-3
Block, CA 2Lt
Mason, WP 1Lt
Groehne, RR 2Lt

Tabler, RR Capt
Gavin, JB 2Lt
Wickersham, WS 1Lt
Martin, RG 2Lt

Bell, JB 1Lt
Wright, JH 2Lt
Cox, JV 1Lt
Starke, GS 2Lt

Bjorklund, DB Capt
Harrison, BR 2Lt
Poor, EE Capt
Hansen, RB 2Lt

White, WL 1Lt
Virga, RL 2Lt
Kirincic, JJ 1Lt
Larkin, PJ 2Lt

RETURN TO: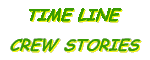 ---
Site Created By: