USS BENNINGTON

---
CREW'S STORIES
---
RETURN TO: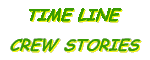 Letter of Commendation & Navy-Marine Corps Commendation Ribbon
---


On 26 May 1954 many shipmates were cited for their personal heroic actions following the devastating explosions, fire, smoke, destruction, deaths and injuries aboard our ship, USS BENNINGTON (CVA-20). For many years, I have tried to obtain the "recorded documents" from the Navy Historical Branches of our government. Letters, telephone calls, emails, etc. to the government officials here in Massachusetts, to try and assist me in obtaining the data were all to no avail.
I never gave up and continued trying through Internet searches, public libraries and the like. Well, in Newport, Rhode Island, at the USS Bennington Reunion, I had the extreme pleasure of meeting Donald Hauser. Don was aboard the BENNINGTON (CVA-20) with the Air Group (as a member of The Green Pawns). We've had the opportunity over the years since, to communicate via email/telephone and even though Don was aboard for that one tragic day only, he has made an effort to pursue (through his contacts) the information that I've been trying to obtain since 2003. Don has put in a tremendous amount of his time to get answers not only for himself but for our organization, for "historical purposes".
I commend Mr. Donald Hauser,
Mr. Merle R. Wilson,
Mr. Graham Casserly,
The Honorable Senator Charles E. Grassley (IOWA),
his staff member Ben Hammes and
the Deputy Director of the Naval History & Heritage Command, Captain Michael H. McDaniel
for their personal efforts in obtaining the data for us.

The materials/documents received were extremely difficult to read. I'm not sure as to what transpired when they were copied for us, but the quality was not good. I am however, pleased to announce that I've made some progress in determining what was in some of the paperwork. Navy Records show that some 179 shipmates were either awarded the Navy & Marine Corps Ribbon and or received a Letter of Commendation from the Secretary of the Navy on 22 April 1955. What you see below is what I've been able to establish. I wish there was more, so that all could be recognized for their actions on that tragic day but as I've explained above, I had no control over what we received. I shall continue to do my best to get a cleaner copy of all the documents (approximately 150 pages) but this will have to do until that happens.... All paperwork has been re-typed just as it appears in the actual Navy documents I've received.

Sincerely & Fraternally yours,
Joseph L. Pires
USS Bennington Historian
("former" SK3, Supply Department, S-1 Division, 1965-1969)

RECOMMENDATIONS FOR AWARDS FOR MERITORIOUS ACTIONS
RECOMMENDATIONS FOR AWARDS FOR MERITORIOUS ACTIONS
ENCLOSURES 1, 2 and 3
AWARDED LETTERS OF COMMENDATIONS AND COMMENDATION RIBBON
AND
NAVY & MARINE CORPS MEDAL

Edward W. Kornegay, PFC USMC,
Raymond A. Chernosky, DC2 USN
& Irvin Charlesworth, Jr., FN USN


Letter of Commendation and
the Navy & Marine Corps Ribbon



BROWN, James H. SD3 USN


NAVY & MARINE CORPS MEDAL


WILSON, MERLE R. DCFN USN


(SECNAV) LETTER OF COMMENDATION (WITH RIBBON)


SCHRADER, Frederick J. BM3 USN


(SECNAV) LETTER OF COMMENDATION (WITHOUT RIBBON)


SHAW, Charles M. IC1 USN


(SECNAV) LETTER OF COMMENDATION (WITHOUT RIBBON)


MIKLE, Donald E. DCFN USN


(SECNAV) LETTER OF COMMENDATION (WITHOUT RIBBON)


SMITH, Robert A. BM2 USN


(SECNAV) LETTER OF COMMENDATION (WITHOUT RIBBON)


LALKA, Charles J. MM2 USN


(SECNAV) LETTER OF COMMENDATION (WITHOUT RIBBON)


KIMBLE, Willie O. DC1 USN


(SECNAV) LETTER OF COMMENDATION (WITHOUT RIBBON)


BOYINGTON, Charles E. Airman USN


(SECNAV) LETTER OF COMMENDATION (WITHOUT RIBBON)


WENZEL, Terence P. ADAN USN


(SECNAV) LETTER OF COMMENDATION (WITHOUT RIBBON)

RETURN TO: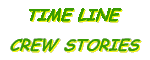 ---
Site Created By: