USS BENNINGTON

---
CREW'S STORIES
---
RETURN TO: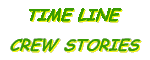 Humboldt County California Floods
---

Humboldt County California Floods

Major flood events in 1937, 1955, and the most catastrophic in December 1964, reshaped the region's topography, destroyed residences and towns, and caused facilities to be abandoned, rebuilt, or relocated. The water rose 30 feet above ground level at the town of Weott. Most of the communities along the South Fork were virtually destroyed and have never fully recovered. The extensive commercial logging that had occurred in the upper Bull Creek watershed following World War II exacerbated the problems. Denuded slopes dumped sediments into both Bull Creek and the Eel River. Logs broke free from lumber millponds and created river logjams that raised water levels even higher.
RETURN TO: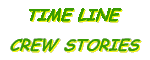 ---
Site Created By: