USS BENNINGTON

---
CREW'S STORIES
---
RETURN TO: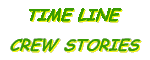 BENNINGTON MEMORIES, 1958-1959
Bob Martinez, SM2
---


I was on the Bennington from 1958-1962.

I caught the Bennington in October of a 1958 in Yoksuka. The Bennington deployed for the Far East in August of 1958, and returned to its homeport at the Naval Air Station North Island in San Diego in February of 1959. Some of these data may not be completely accurate therefore, input to this article is welcome and appreciated.

Boarding the Bennington is an experience I will never forget, just finding my way to the Division Quarters or working area seemed like a major operation, especially after a few sakes on the Yokuska strip. I reported as a Seaman Apprentice to the Operation Department and was assigned to OS Division, where I became a Signalman Striker. Thus, my sojourn on the USS Bennington began. My memories of this cruise are many, just learning my job and performing my duties was a challenge. I learned a lot and for that I am forever grateful. I will attempt to annotate a few significant recollections.


We were out to sea for 59 days without any sighting of land or coastline. We experienced a lot of turbulent weather, I remember standing on the signal bridge when the ship would roll one way and all you could see was water, and then it would roll the other way and all you could see was sky. I recall going to the fantail and getting salt spray all over my body. It was during this time when we were hit with a typhoon and lost our #3 elevator (luckily there were no sailors or airplanes on the elevator at the time). We hobbled into dry-dock at Yokuska for repairs.


This cruise caused one of the most emotional experiences I will ever remember. We lost an airplane during flight operations. The Captain did all he could to retrieve the downed pilot(s), without success; we had recovery helicopters all over the place. Later the Chaplain came on the ship's intercom and conducted a funeral service at sea.


I became a real salt on this cruise, as I sewed on my Seaman stripes. Man was I proud.



Your Shipmate,

Bob Martinez, SM2



RETURN TO: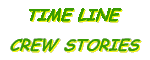 ---
Site Created By: