USS BENNINGTON

---
CREW'S STORIES
---
RETURN TO: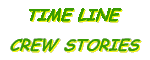 (1952-1954) I WAS ABOARD - Richard Donahue
---


----- Original Message -----
From: miriam anderson jjandmir@yahoo.com
To: WILLIAM KAUFMAN bkauf22@frontiernet.net
Sent: Saturday, January 08, 2000 10:46 PM
Subject: Re: WELCOME ABOARD




Thank you for putting the gangway down for me!

I was aboard, as a signalman (Skivvy-waver), attached to the OS Div. Was on board that terrible day, May 26, 1954. I had just left the forward mess deck, and had just gotten to the 01 level, above the hanger deck, when the explosion happened... I missed being on the mess deck, by a few seconds, and consider myself lucky. As I was not on watch, at that time, I volunteered to assist bringing the dead and injured up to hanger bay three, that was being used as a casualty center.

I remember well the buddies that I lost that day, especially Warrent Officer Pough. He was a good friend, even though at that time I was a lowly QMSN. I remember helping to carry up to the hanger deck, the long tom rockets that were just outside of SPECIAL WEAPONS, and luckily were only burnt, but thank God had not exploded. I was glad when we finished dumping them over the side from the port elevator.

I left the "Bloody B" as we called her, after we left the brooklyn navy yard and arrived at our home port in Mayport, FL. I then reported on board the USS Lake Champlain CVA-39.

Hoping this fills you in a little bit about myself and the Benny.

Thank you for your hearty "Welcome Aboard", and hoping to hear from you shipmates....

I remain: Richard Donahue.



RETURN TO: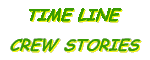 ---
Site Created By: