USS BENNINGTON

---
CREW'S STORIES
---
RETURN TO: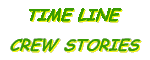 1945 JUNE 1 - JUNE 30
---


THE FOLLOWING INFORMATION IS PROVIDED DIRECTLY FROM THE HISTORY/CHRONOLOGY FOR PERIOD 6 AUGUST 1944 thru 15 SEPTEMBER 1945.

1 June 1945 - Underway approximately 65 miles east of Okinawa maintaining patrols and missions over Okinawa. One special mission dropped supplies to Marines bogged down by mud west of Shuri own on Okinawa.

2 June 1945 - Operating in the Okinawa area maintaining patrols, adverse weather prevented strike operations.

3 June 1945 - Operating in the Okinawa area in bad weather. Special missions were flown to drop supplies to troops in front of regular lines at Okinawa.

4 June 1945 - Underway in the refueling area approx. 311 miles south of Okinawa, receiving fuel and aviation gasoline.

5 June 1945 - Underway in an area approx. 300 miles southeast of Okinawa seeking to avoid course of storm known to be approaching from the south. Ship in Typhoon Condition Two. Set condition Zebra and Typhoon Condition One at 0423 hours. Wind increased in velocity to 60 knots at 0507 hours. At about 0528 hours, forward 25 feet of flight deck collapsed due to heavy pounding of the seas. Passed through the center of the storm at 0700-0730 hours. Storm damage other than buckled flight deck included bulkhead at Frame 4. Starboard catwalk at flight deck level carried away. Portion of fire main at Frame 15 buckled. All life lines on starboard side of forecastle carried away. Wind gradually subsided during late morning. No personnel casualties. Steamed toward fueling area in evening.

6 June 1945 - Underway approximately 150 miles southeast of Okinawa. Exercised at anti-aircraft firing.

7 June 1945 - Underway in Okinawa area maintaining patrols and special missions over Okinawa.

8 June 1945 - Operating in the Okinawa area launching patrols and strikes against planes at Kanoya airfield.

9 & 10 June 1945 - Underway enroute from Okinawa area to Leyte Gulf.

11 June 1945 - Anchored in Berth 29, San Pedro Bay, Leyte Gulf, Philippine Islands.

12 - 27 June 1945 - Anchored for repairs due to storm damage.

17 June 1945 - The officers and men of Air Group 82 was embarked in the USS WHITE PLAINS (CVE-66) for transit back to the states. The rest was well earned. During the four and one-half months of intensive combat, the Air Group shot sown 167 enemy planes, destroyed 220 aircraft on the ground and damaged an additional 150-200. It had helped to break the back of the Imperial Air Force. The price it paid for its accomplishments was heavy. Forty pilots and 13 aircrewmen (25 percent of the compliment) were listed as lost or missing. Air Group 82 was to be replaced by Air Group ONE, commanded by Commander H.B. Harden, USN.

28 June 1945 - Underway from San Pedro Bay for scheduled operations. Conducted Air Group Training operations in Leyte Gulf, flying simulated strikes and sweeps.

29 - 30 June 1945 - Anchored in Berth 29, San Pedro Bay. On June 30th Captain B.L. Braun, USN, relieved Captain J.B. Sykes as Commanding Officer of the USS BENNINGTON.



RETURN TO: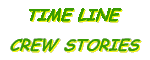 ---
Site Created By: