USS BENNINGTON

---
SPECIAL EVENTS
Bennington Battle Days Celebration
Bennington, Vermont
2001
---
RETURN TO:


Parade time
---


From:
Bill Copeland [vze23dty@verizon.net]
Sent:
Monday, August 20, 2001 5:09 PM
To:



Subject:
Parade time




We drove up to the fire house at 11, hoping we could get a good position in the parade,
the last 3 years we have been in back of a huge Army tank.

We used all our pull, and that didn't work, so we used our sweet talk, and that didn't work either, and ............ yes, we ended up in back of the damn tank again.
( at the first intersection, though we let 2 ambulances in front of us )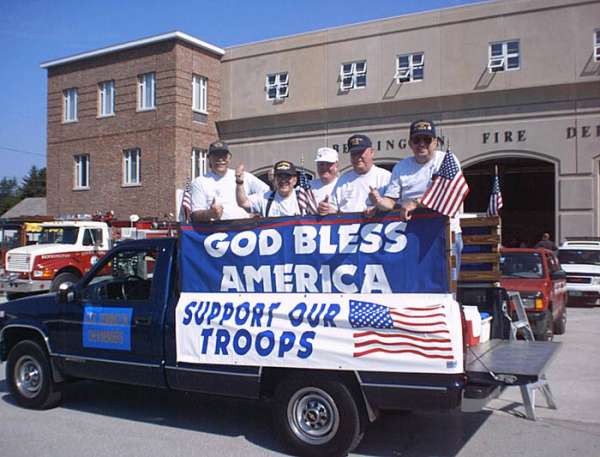 It was a real nice feeling, hearing the people applaud as we rode down Main St.

As we got to the main intersection, and the judges reviewing stand, they announced over the loudspeakers, "Ladies and gentlemen, the crew of the USS Bennington."

And Bobby had us all snap to attention and salute the judges who stood up and applauded.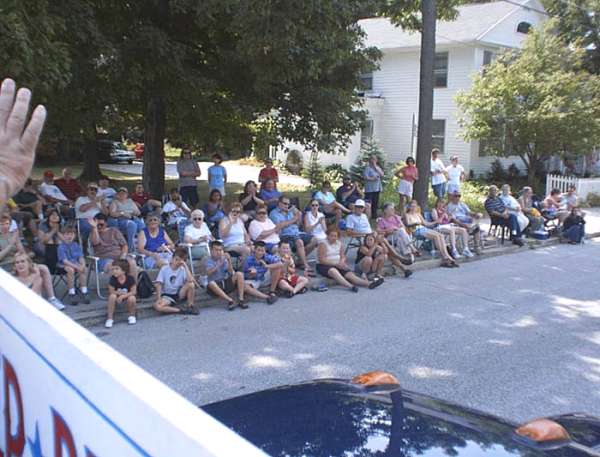 As we started up again, we passed the TV cameras and the commentator was talking about us and how we would soon be on our way to New Mexico for our reunion.
( They also put in a plug for our web site !!!! )
I had talked to one reporter earlier, and unbeknownst to me, Bobby had talked to another reporter, so they knew all about us !








RETURN TO:


---
Site Created By: