USS BENNINGTON

---
SPECIAL EVENTS
Bennington Battle Days Celebration
Bennington, Vermont
2001
---
RETURN TO:


We arrived Friday afternoon
---


From:
Bill Copeland [vze23dty@verizon.net]
Sent:
Monday, August 20, 2001 5:09 PM
To:



Subject:
We're back ..................




We are home now, back from the Vermont State Firemen's Convention and Bennington Battle Days Celebrations !

( We meaning, Bobby Quinn, Tom Ganse, Mike Ponto, Don Parnell, Bill Coughlin, Claude Bonacquisti, and myself, Bill Copeland )

There were over 2,000 firefighters and 7 sailors in town for the whole week end, and it was capped off with a 4 hour long parade on Sunday.

You can feel at ease, that we represented you very well.

We arrived Friday afternoon, and our first stop was at The Bennington VFW, to see some old friends and have a cold drink. As usual, they welcomed us with open arms, providing us with plenty of "refreshments" all on the house. What a great group of guys, and, yes ....................... the picture of our ship is proudly displayed over their bar. ( see picture below )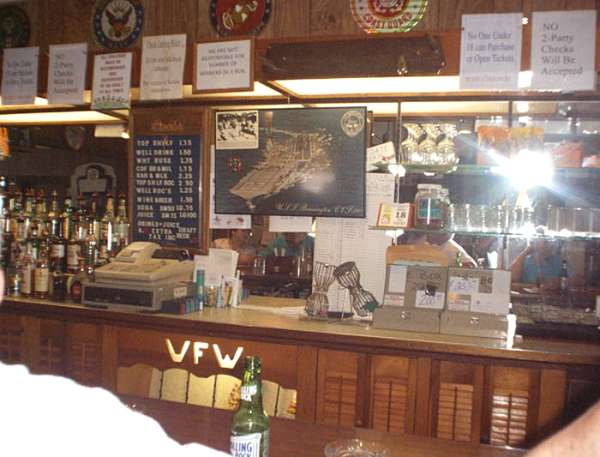 From there we went to the Bennington Fire station where they were having Las Vegas night, we watched those card sharp firemen dealing black jack and throwing dice, went upstairs, past our trophy cases to the firefighters offices, and had another cool drink. ( well, it was a summer night. )

Then we were off to the Bennington American Legion, where we saw our buddy, Post Commander and National Vice Chairman, Don Tetreault ( see other picture ) Don not only made sure were not thirsty, but that we were not hungry, as the American Legion had a great buffet that night.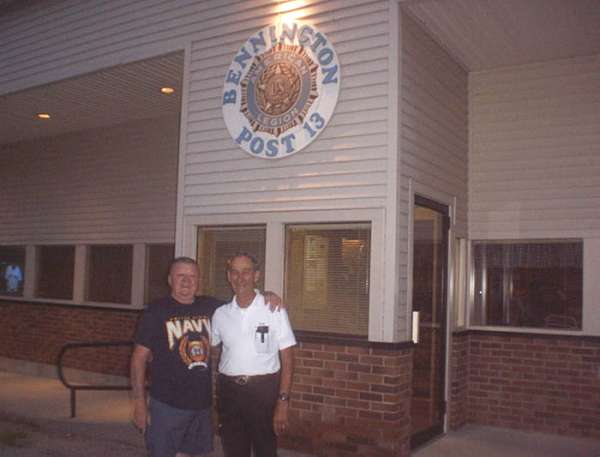 After awhile we left there and went to our motel and checked in for the night at the Naughty Pine Motel , ( hope I spelled that right. ) run by our good buddy Tom Bluto who was one of our main supporters during the 1995 Reunion.






RETURN TO:


---
Site Created By: