RETURN TO: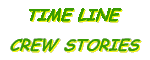 USS BENNINGTON

---
PHOTO GALLERY
---
BENNINGTON Shares in Sinking of
Japan's Super Battleship YAMATO
---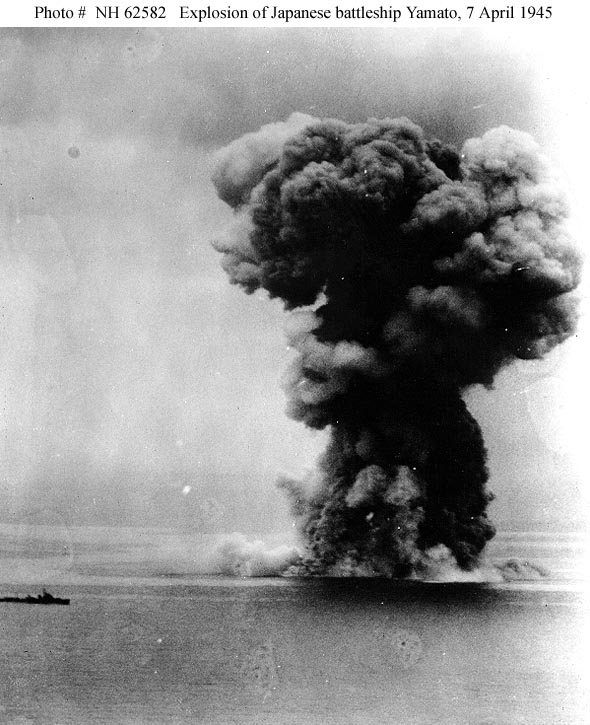 BENNINGTON Shares in Sinking of Japan's Super Battleship YAMATO

(From: http://www.history.navy.mil/photos/images/h62000/h62582.jpg)

Sent By:
Joe Pires


---
Sent in by John S. Haack - [JHAACK1@Fairview.org]

The following 11 VB82 (*)pilots and (*)aircrew took off from the decks of CV 20 Bennington, about 1030 on 7 April 1945.
They led the Yamato (and screening destroyers) attack ("Battle of the East China Sea"), at about 1240, two hours later.
Over 300 additional aircraft from a handful of other Essex Class carriers attached to Task Group 58.1, followed.
Sources vary but it appears at least 5 bombs and 15 torpoedos sunk Yamato.
VB82 is credited with scoring the first two bomb hits, which destroyed Yamato's radar room and started a fire that never was put out. Two hours later, Yamato was sunk.
Over half her screening destroyers were sunk or had to be skuttled.
All of Bennington's participating navy pilots flew SB2C Helldivers and received Navy Crosses.
Her lone Marine pilot who got airborne that day, flew a Corsair (combination fighter/ bomber - with bomb), and also received a Navy Cross.
The following information is from two seperately dated lists of VB82 structure, one dated 31 March 1945 and the other dated (5 May 1945).
John Haack, navy hist. -neph. of Ens. Jack Carl Fuller

Two major questions:
1) Who flew as aircrew with the pilots (listed below) on the Yamato strike? (*) in place for those KNOWN to have flown that mission.
2) Who was the eleventh pilot? Was it another navy pilot with an unlisted Navy Cross, for this action, OR was it Marine pilot Huntington?


| | | | |
| --- | --- | --- | --- |
| Pilot | Aircrew - 31 March 1945 | (Aircrew - 5 May 1945) | Plane # |
Section 1:
| | | | |
| --- | --- | --- | --- |
| 1) *Wood, H., Jr., Lt. Comdr. | *Reed, H. H., ACRM (AQA)(T) | *(same) | (Plane 81) |
| 2) *Ferry, F. "R", Lt. (jg) | Johnson, F. R., AOM2c(T) | (Warner, F. C., ARM3c) | (Plane 83) |
| 3) *Corey, R. L., Lt. (jg) | Mylnek, J. S., AMM3c | (Rush, E. L., ARM2c(T) | (Plane 82) |
| 4) *Sieber, E. A., Lt. (jg) | Rush, E. L.. ARM2c(T) | (Santaferra, A.(n), ARM3c) | (Plane 84) |
Section 2
| | | | |
| --- | --- | --- | --- |
| 5) *Derby, J. A., Lt. | *Bell, R. J., ARM1c(T) | *(same) | (Plane 89) |
| 6) *Schumacher, R. E., Lt. (jg) | Wade, R. D., Jr. ARM1c(T) | (Sorbach or Zorbach, A. J., ARM2c(T) | (Plane 92) |
| 7) *Kuhn, W. R., Lt (jg) | Davis, G. M., ARM2c(T) | *(MacAlpine, J. G., Jr., ARM2c(T) | (Plane 90) |
| 8) *DeLancy, W. J., Lt. (jg) | *MacAlpine, J. G., Jr., ARM2c(T) | (DeLancy not on this list) | (none listed) |
Section 3
9) *Cahill, R. B., Lt. (jg)
Keegan, J. C., ARM2c (T)
(Hector, J. T., ARM3c)

(Plane 91)
10) *Fuller, J. C., Ensign
*Williams, C. "T", Jr., ARM3c

(Fuller/ Williams "MIA" - [replacement pilot] killed in Yamato Action)
-
11) *Munson, Melvin J. LT(jg)
*Stewart, D. J., ARM2c
*(same)
-
Verified and provided by Ray Greene ARM3c of VB-82
---
Subject:
Added Info on sinking of Battleship Yamato
From:
"Ramon.L.\[Ray\] Pruiett"
Date:
Tue, 15 Apr 2008 17:15:47 -0700
To:
[info@uss-bennington.org]

My cousin, Lt. Kenneth Huntington, a Marine Air Pilot in 1945, dropped the first bomb on the Yamato.
He was originally identified as a Navy pilot.
This was later corrected but too many accounts to this day still ignore the correction.

Ken went on to an illustrious career including combat in Korea and Vietnam.
Ken was wounded in a bail out in Korea.
He was decorated many times including The Navy Cross for his action against the Yamato.

He served as command pilot for Air Force One for President Nixon before retiring as a full colonel.

Ray Pruiett
Mount Vernon WA

Actual Navy Cross Citation for Second Lieutenant Kenneth E. Huntington

Second Lieutenant
Kenneth E. Huntington
Marine Corps Reserve

For service as set forth in the following:
CITATION:

The President of the United States of America takes pleasure in presenting the Navy Cross to Second Lieutenant Kenneth E. Huntington (MCSN: 0-31342), United States Marine Corps (Reserve),
for extraordinary heroism and distinguished service in the line of his profession as Pilot of a Fighter Plane in Marine Fighting Squadron ONE HUNDRED TWELVE (VMF-112),
embarked from the U.S.S. BENNINGTON (CV-20), in aerial combat against major units of the enemy Japanese Fleet in the East China Sea, on 7 April 1945.
Joining torpedo planes in a coordinate attack on the enemy surface force, Second Lieutenant Huntington dived perilously low over the target in the face of intense anti-aircraft fire
to launch his bomb on a hostile cruiser's forward turret and, succeeding in silencing its guns, contributed materially to the subsequent sinking of the Japanese vessel.
His outstanding airmanship and devotion to the fulfillment of a hazardous mission were in keeping with the highest traditions of the United States Naval Service.



---
Subject:
Bennington Information Update
From:
"Ken Martin" [ken@container.com]
Date:
Thu, 7 Oct 2010 15:37:00 -0700
To:
[info@uss-bennington.org]


Good afternoon.
I was just reviewing your website and I am very proud of what I have seen.
I wanted to give you a little information about my grandfather, Kenneth Earl Huntington,
and what he did in regards to the attack on the battleship Yamoto.
Please review the attached article and also see below.
He was an amazing guy, trully the last of a breed.
We all miss him very much.


The far-ranging fast carriers usually made the first interceptions.
While most pilots were Navy, the task force included two Marine fighter
squadrons each on the carriers Bunker Hill and Bennington.
One Marine aviator from Bennington, Lieutenant Kenneth E. Huntington,
flew the only USMC Corsair in the attack on Yamato.
Huntington swept in through heavy AA fire to deliver his bomb squarely on the battleship's forward turret.
As described by combat correspondent Robert Sherrod, "One Marine, one bomb, one Navy Cross."


Quote From:

Marines in World War II Commemorative Series
http://www.nps.gov/archive/wapa/indepth/extcontent/usmc/pcn-190-003135-00/sec4.htm

Thank you, Kenneth Huntington Martin (grandson)
---
MORE VIEWS: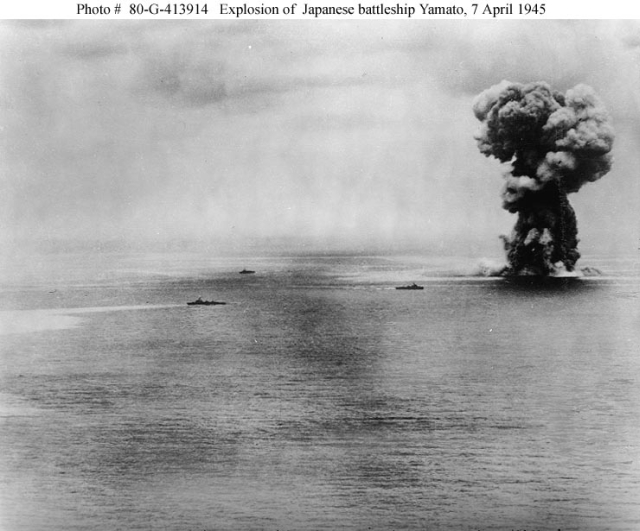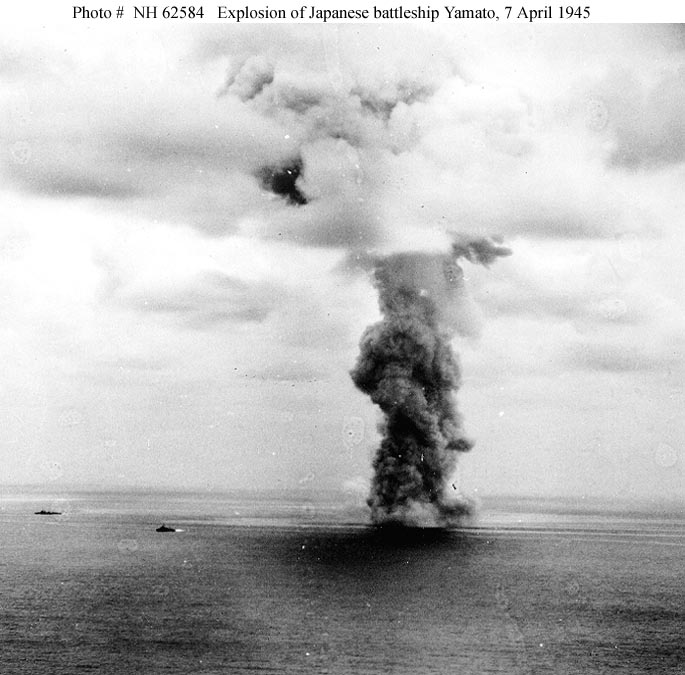 RETURN TO: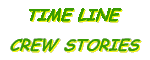 RETURN TO:



INTRODUCTION