USS BENNINGTON

---
PHOTO GALLERY
---
Bob Hope Show on Bennington
December 1966
---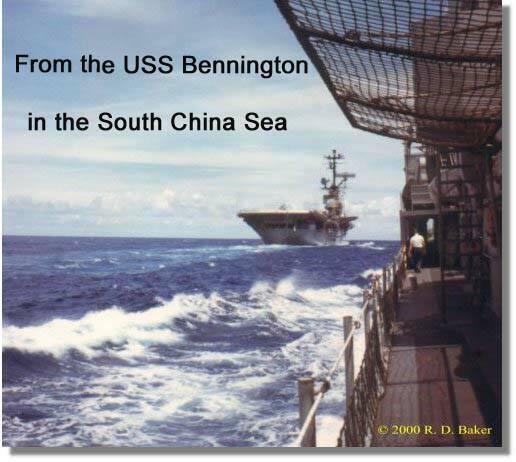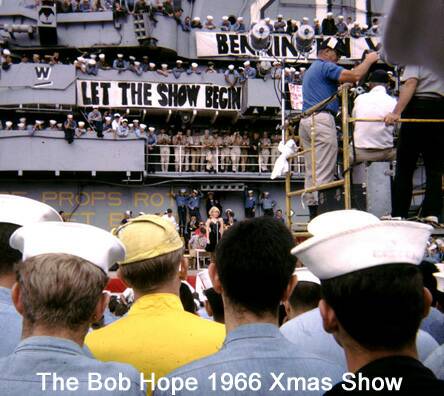 In December of 1966, the Bennington was operating off the coast of Viet Nam, and was entertained by the one and only Bob Hope.

The show was filmed and shown back in the USA on Bob's Christmas special.**

While the Bennington portion was cut to approx. 7 minutes back home, it was quite a show, on the ship, with Miss World 1966, Anita Bryant, Vic Damone, Joey Heatherton, Phyllis Diller and of course, the Korean Kittens!

Some of these pictures you will see this were taken by Robert Ferrel, parachute rigger, from VS 38. Robert made the Yellow jackets you will see Bob Hope wearing. He is a regular at our reunions, and other pictures were taken by another airedale, Wayne Hughes. (Wayne's pictures were used in the E! entertainment Biography TV show of Joey Heatherton )

LET THE SHOW BEGIN ..........................

Bill Copeland

** By the way, I still have complete hour long video tapes of that show, available. Check the SHIP'S STORE Page for more information.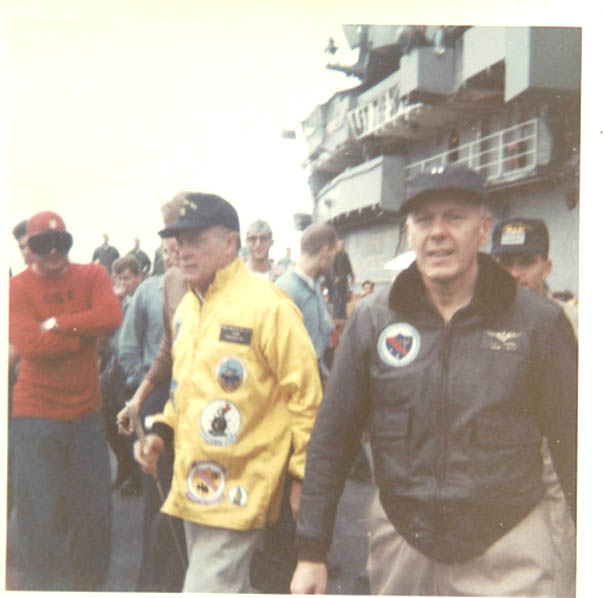 Robert Ferrel, who worked in the VS 38 parachute loft,
made this yellow flight deck jacket for Bob Hope.

Robert comes to all the reunions and always has stories about that jacket.





See other pictures of the folks in the Bob Hope Show
Go to the SPECIAL EVENTS Page and click on CELEBRITY GALLERY



RETURN TO:



INTRODUCTION