USS BENNINGTON

---
PHOTO GALLERY
---

AIR GROUP CVG-1
VBF-1 (AG - 1)"Royal Flushers"
AND
KURE STRIKE MAP
(See Travel Log #7, Pg. 3 and 4
for more information)

---
Subject:
Royal Flushers VBF-1
From:
"Chris Dahlgren"
Date:
Thu, 18 Dec 2008 22:22:08 -0800
To:
bennington@uss-bennington.org



Click Photo for a larger image in a new window

Close that window to return

Greetings,

We are the Dahlgren family.
We have enjoyed looking through your site for several years now.

My childrenís Grandfather flew Corsairs off the Bennington in WWII and was our speaker at our school Veteranís Day Program recently.
While preparing pictures for his Power Point presentation I realized he has some you might like to add to your site.

I have attached a photo of VBF-1 (Grandpa Marv Dahlgren is the pilot in the 2nd row, 3rd from the left)
and also an image of the Royal Flushers logo.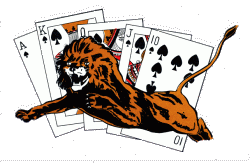 I have also attached a bombing target map from the strike on Kure.

Click Photo for a larger image in a new window
Close that window to return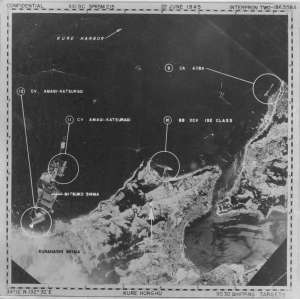 22 June 1945

(See 1945 Travel Log #7, Pg. 3 and 4
for more information))

Marv is 84 and a true example of the Greatest Generation.
He is still teaching at Augsburg College and Mc Nally Smith College after retiring(?) from 48 years
as principal percussionist with the Minnesota Orchestra ,and he still flies too.

Have a Very Merry Christmas,

Chris Dahlgren


RETURN TO:



INTRODUCTION