USS BENNINGTON

---
PHOTO GALLERY
---
26 MAY 1954 EXPLOSIONS
---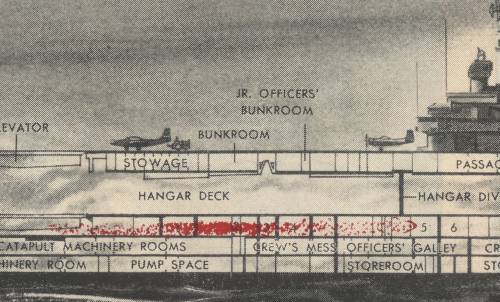 On 26 May 1954, while cruising off Narragansett Bay, the fluid in one of Bennington's catapults exploded setting off a series of secondary explosions which killed 103 crewmen and injured 201 others. Bennington proceeded under her own power to Quonset Point, R. I., to land her injured.

Please read about this tragedy on the HISTORY Page


From:
Erick Lagerberg [erick.lagerberg@snet.net]
Sent:
Tuesday, December 25, 2001 6:38 AM
To:
Lonnie@uss-bennington.org
Subject:
Re-Morning.
Good morning Lonnie.

Received your email last night.

The name Bennington always rings a loud bell with me.
You see, I was never a crew member, but in May of 1954, when she had her big explosion, I was one of the Corpsman flown from Logan airport in Boston, to Quonset Point RI to help out with the injured.
So the Bennington has always held a special place in my heart. So many young folks lost their lives in that explosion.
We often wander about our young folks during war time, but this was peace time and we still lost too many. Too young.
There must be a greater power with the answers somewhere.

I am now 66 years young and was only 18 at the time of the explosion, but I still think that there is a Santa some where out there in people's hearts.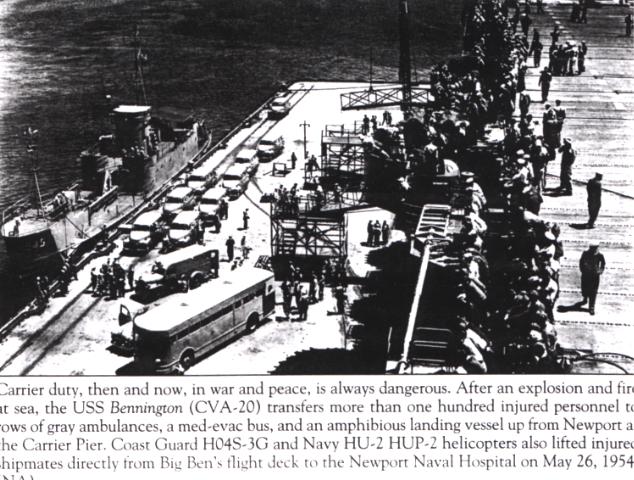 I sent a picture of the Bennington, while it was taking off the injured at Quonset that day in May. I sent it to a Bill Copeland. We get back and forth at times on this email thing.
Thanks for getting to me yesterday.
I appreciate being thought of.


Erick,
an ole HM3






RETURN TO:



INTRODUCTION