USS BENNINGTON

---
SPECIAL EVENTS
---
RETURN TO:


5th Annual Scope Dope Reunion
Clear Lake, CA
2007
---


Lonnie:

Just a note to let you know that OI Division had their 5th Annual Scope Dope Reunion in Clear Lake, CA over the weekend. We didnít have as large of an attendance as we had two years ago when Penny and I attended last, but we still had a ball.
Iím trying to organize our group and others from around the country Iíve contacted to make it to next yearís shipís reunion in Tucson. I have about 25 radar men on my current list. Could be fun if they all made it.
Weíre all trouble makers, so it could get rowdy. Ha!

Attendees this year were from California, Oregon, Washington and one from Louisiana.
Years aboard were from í59 to í67 so not all of served with each other, but most did..

Cheers.
Randy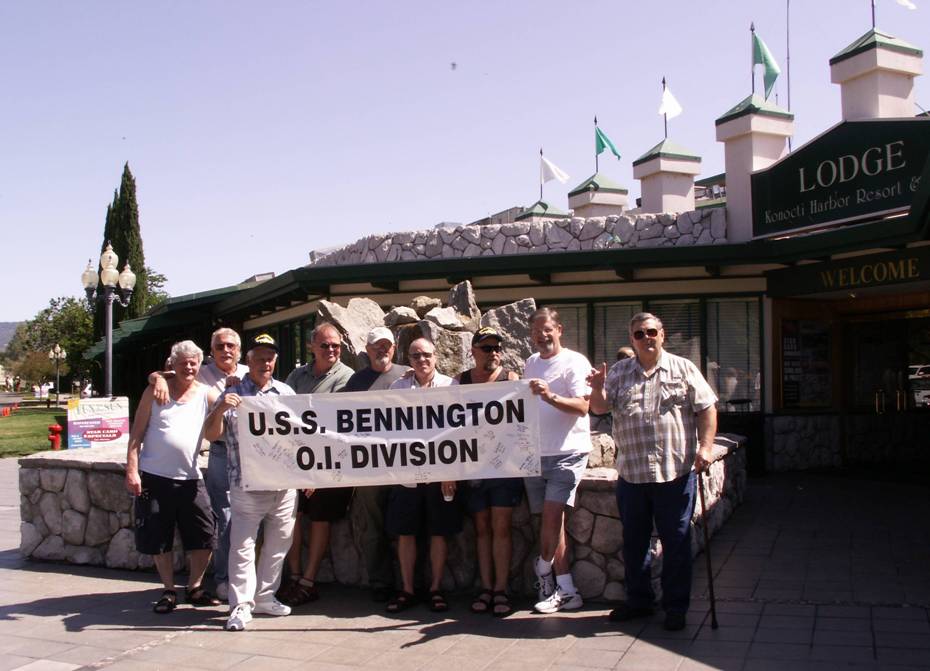 L-R:
Dave Szotkowski, Paul Turner, John Szotkowski (our host), Jim Griscom, Joe Tyler,
Ed Mathews, Jim Stilts, me (Randy Willig), Dan Szotkowski (the only lifer E-9).
Youíll note that there are three brothers who all served on the Bennington, in the same division. Very rare.



RETURN TO:


---
Site Created By: