USS BENNINGTON

---
SPECIAL EVENTS
---
BENNINGTON, VERMONT - 2002
Page 9

---
GO TO:
BENNINGTON, VERMONT - 2002 - Page 8
SPECIAL EVENTS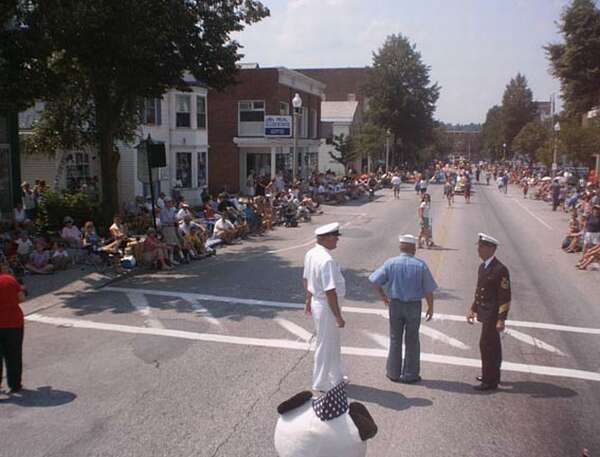 Near ready for the parade to start
We decided to have 3 sailors march in front of the truck, and since only 3 had uniforms, it didn't take much to convince
Chief Jon Easley, Airman Bob Quinn, and Senior Chief Don Tetreault to take their position.

The rest of us rode in the back of Bobby's truck.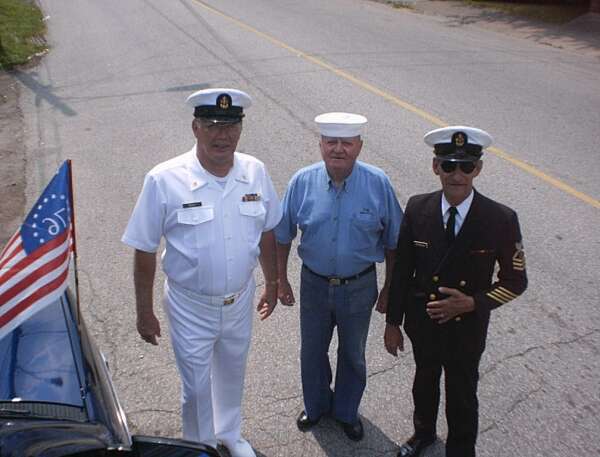 Jon, Bob and Don
As we marched / rode down the street, it was really something to hear the crowd applaud us
as soon as they saw the sign USS Bennington crewmembers.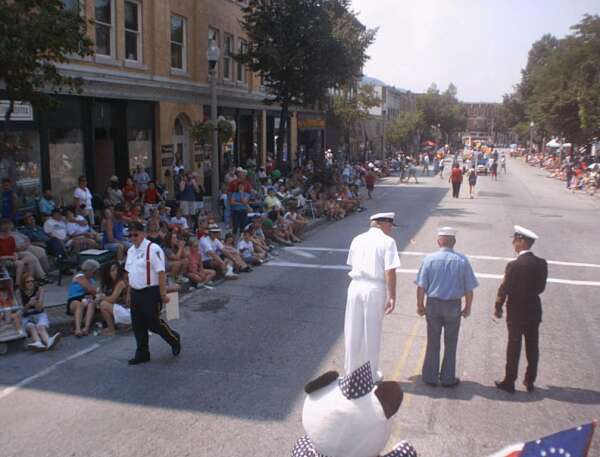 Ready to go
Every one should be a part of this and experience it.

Next year we decided we will ALL be in uniform.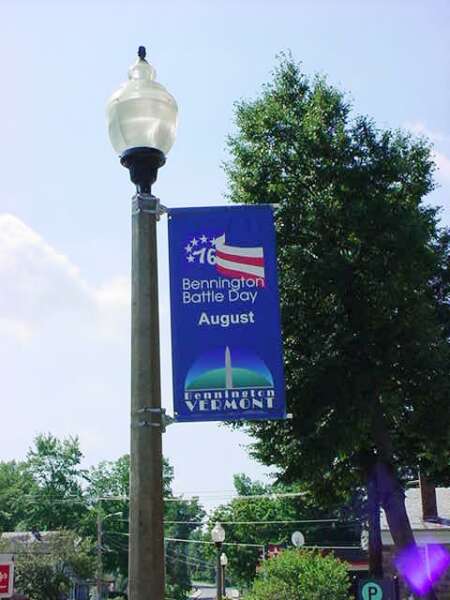 Battle day Banner
"Bennington, Vermont, Our favorite Port of Call* "

We left town on Monday, feeling great, again, about our "Hometown" and all our friends there.

We WILL be back next year, and .................. who knows, maybe for a reunion homecoming again.

*From a plaque on display in the Town Hall
GO TO:
BENNINGTON, VERMONT - 2002 - Page 8
SPECIAL EVENTS

---
Site Created By: