USS BENNINGTON

---
SPECIAL EVENTS
---
BENNINGTON, VERMONT - 2002
Page 7

---
GO TO:
BENNINGTON, VERMONT - 2002 - Page 6
SPECIAL EVENTS
BENNINGTON, VERMONT - 2002 - Page 8




Sunday morning !

Sunday we were all decorating Bobby's truck, when we had a surprise guest stop by.

Gina Guerino !

Gina is an 18 year old girl who just graduated from Mount Anthony Union High School
( a regional high school for Bennington and surrounding towns )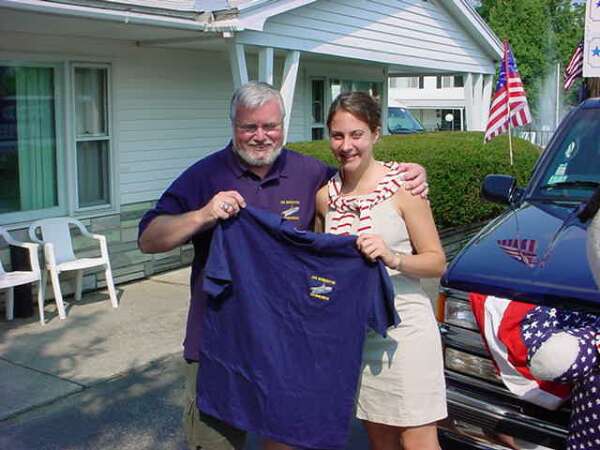 Me and Gina
I gave her a USS Bennington crewmember T-shirt to wear to college.
This should certainly help us with our goal of getting more people, young ones, especially, to know and remember our ship.


Gina was the recipient our first annual USS Bennington $500 scholarship.
She won the scholarship for Outstanding School spirit and school service.
She has quite a track record, was Captain of the indoor and cross country track teams,
President of the Student Senate, Tri Honor athlete, and a member of the National Honor Society, and much more.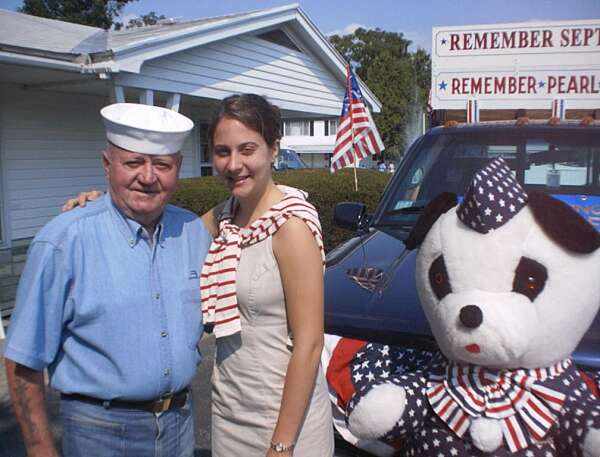 Bobby Quinn and Gina
She will be attending the University of Vermont starting next month.

She came by to introduce herself, and say thank you.

GO TO:
BENNINGTON, VERMONT - 2002 - Page 6
SPECIAL EVENTS
BENNINGTON, VERMONT - 2002 - Page 8


---
Site Created By: