USS BENNINGTON

---
SPECIAL EVENTS
---
BENNINGTON, VERMONT - 2002
Page 4

---
GO TO:
BENNINGTON, VERMONT - 2002 - Page 3
SPECIAL EVENTS
BENNINGTON, VERMONT - 2002 - Page 5




Saturday we spent time around the motel relaxing, went to the American Legion to see our friend Don Tetreault, the former State Commander, ( of course we just happened to get there about the time they started a buffet dinner ! )

Saturday night ........... the big night.

The fire men ( and women ) have a "get together" and they always invite us, naturally, we don't come empty handed, Mike Ponto always brings his foot long cigars and Tom brings his "mouthwash"
Here is Tom Ganse, Mike Ponto and Tony Oronato,
the best fried chicken cooker, and wheeler
and dealer on the fire dept.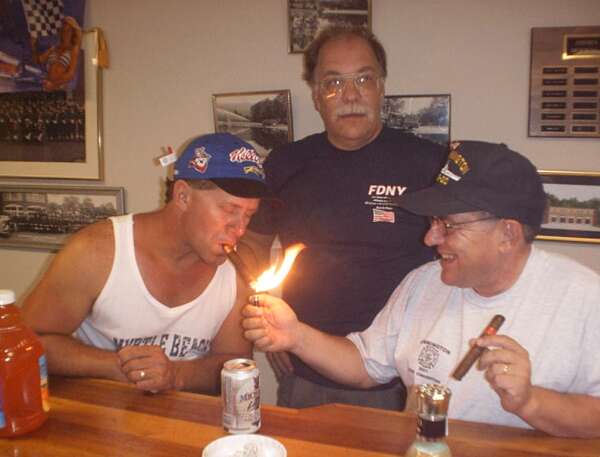 Mike lighting a cigar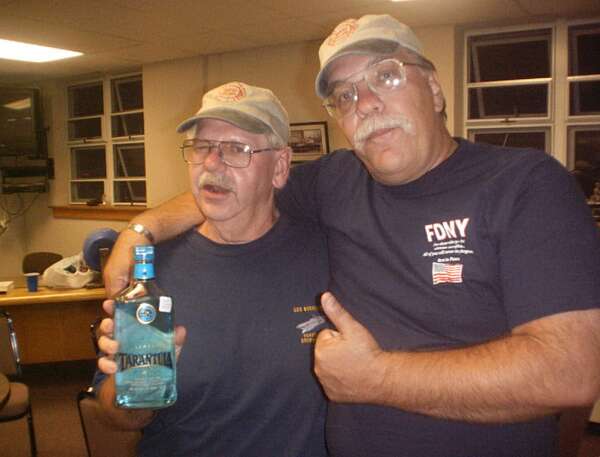 Tom and Jim

Also, here is Tom Ganse and Jim Kenyan.
Jim is "the keeper of the bell".
He maintains our ships bell on the town hall lawn, believe me, our bell is in good hands !

Check out the t shirt "USS Bennington honorary crewmember"


GO TO:
BENNINGTON, VERMONT - 2002 - Page 3
SPECIAL EVENTS
BENNINGTON, VERMONT - 2002 - Page 5


---
Site Created By: