USS BENNINGTON

---
SPECIAL EVENTS
---
BENNINGTON, VERMONT - 2002
Page 1

---
GO TO:

SPECIAL EVENTS
BENNINGTON, VERMONT - 2002 - Page 2
---
From: Bill Copeland [Bill.Copeland@uss-bennington.org]
Sent: Wednesday, August 21, 2002 5:54 AM
To:
Subject: Bennington, VT 2002

I am attching some pictures of the Bennington, Vermont monument, taken by Joe Pires,
for those of you who haven't been there yet ...............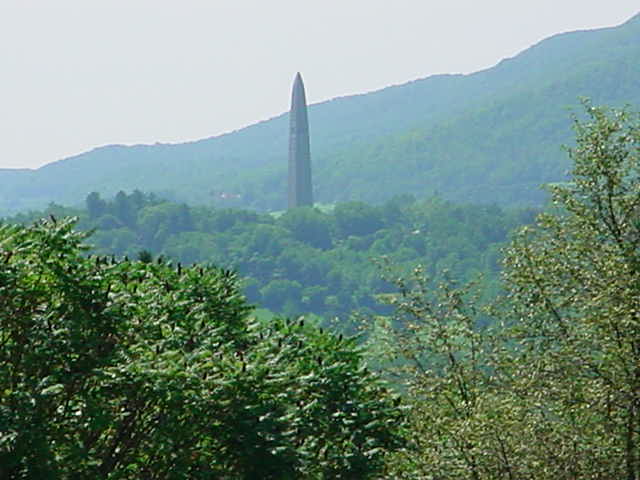 As you drive up rte. 7 from Massachusetts or east on rte. 9 from New York you see
the very scenic Green Mountains, then as you get closer to Bennington, all of a
sudden you see this huge monument sticking up out of nowhere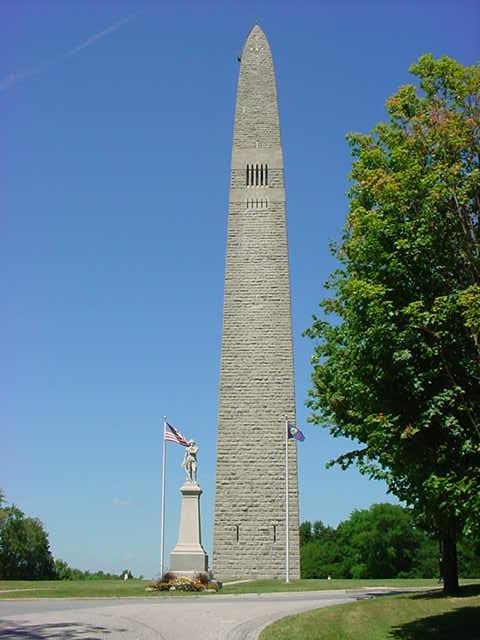 A Closer Look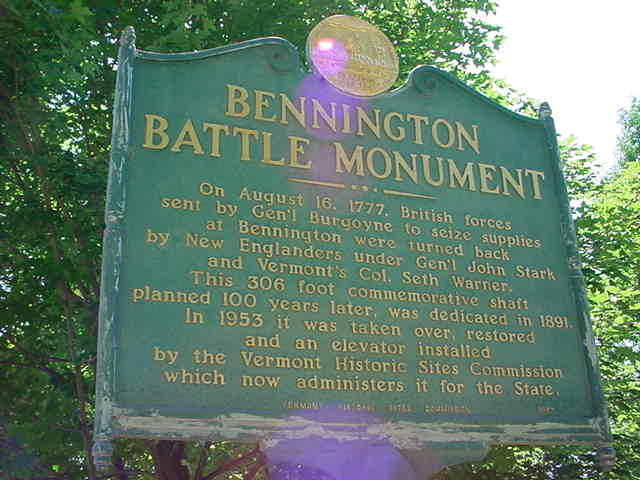 Monument Sign
---
The monument was built in 1887-1891 to commemorate the location of the Colonial stores over which the Battle of Bennington was fought. This 306 foot stone monument was the largest monument to war in the world in its time. Burgoyne, finding that his supply lines were growing thin, sent out scouts to find horses and supplies. It was his firm belief, that with the proper provisions, he would be able to meet up with other British forces and New York would fall. His scouts reported supplies kept at Bennington which were under almost no guard. He sent Baum and his group of Brunswickers, Canadians, Tories, and Indians to capture these supplies. Bennington Council of Safety, hearing of the impending raid, called for help. They were answered by New Hampshire. John Stark and his group from New Hampshire joined with the Green Mountain Boys and discussed strategy. This group would later have the assistance of the Rangers of Vermont and a group from Massachusettes. When Baum saw this force heading in his direction, he chose a hill about 5 miles from Bennington to entrench and await reinforcements from Burgoyne.
---
GO TO:

SPECIAL EVENTS
BENNINGTON, VERMONT - 2002 - Page 2


---
Site Created By: