USS BENNINGTON

---
SPECIAL EVENTS
---
RETURN TO:


Bill Copland's Account of Day 9 Part 1
---
Monday, Day 9 Part 1 .................

Ten days since we left home, and we finally arrived in Washington, this has truly been a trip of a lifetime, something we will always remember, and it has been fully documented, by us, by Lee krohn, the photographer who has accompanied us the entire way, and by Greg, and Lisa Byers, from Bennington Community Access Television.

They will be producing a TV documentary which will be premiered in Bennington on Feb 2, 2008, and will be available shortly after.

Be sure to read Lisa's blog at www.capitolchristmastree2007.org/blog/ to get even more stories of our great trip.

We arrived at the hotel late on Sunday night after leaving Walter Reed. We were in Washington, and now things would start to change.

We had to deal with security.

Only one of the 15 trucks would be allowed to pull up to the Capitol building, and no buses.

Our hotel, the Holiday Inn Capitol was only four blocks away, and we would have to walk.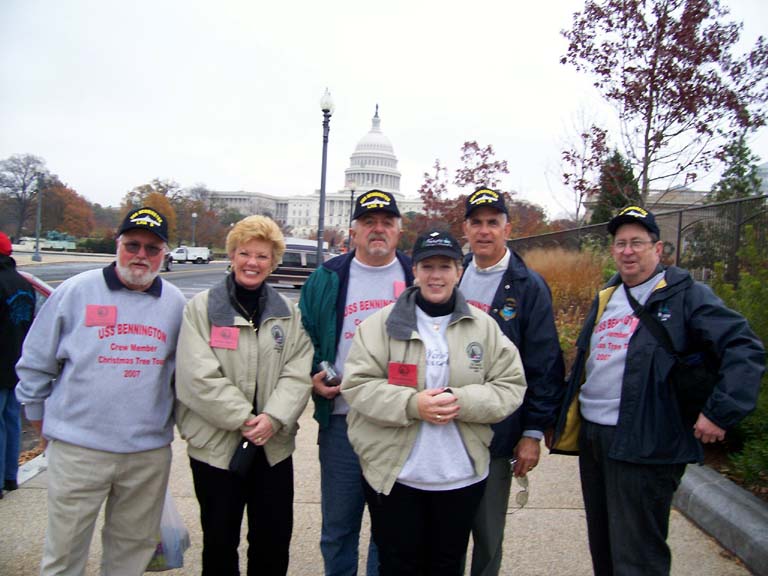 This was the big moment, the crew of the USS Bennington had arrived at the Capitol.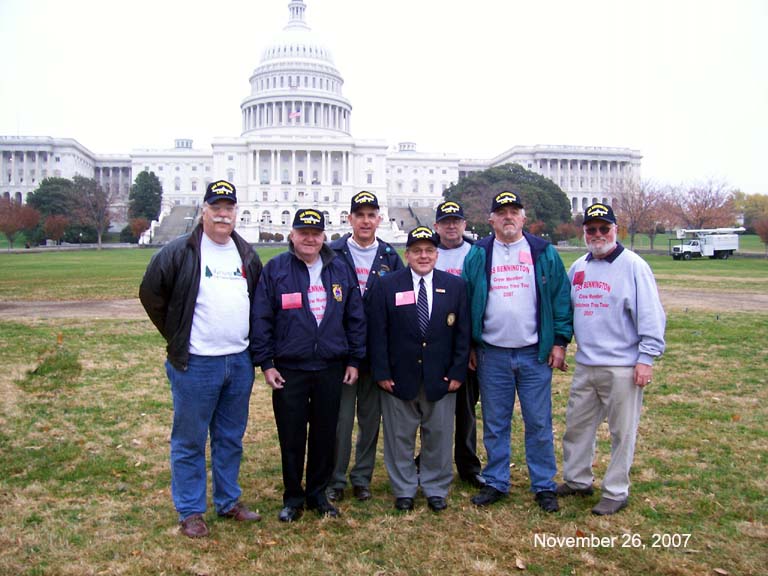 The Vice President, and President have arrived.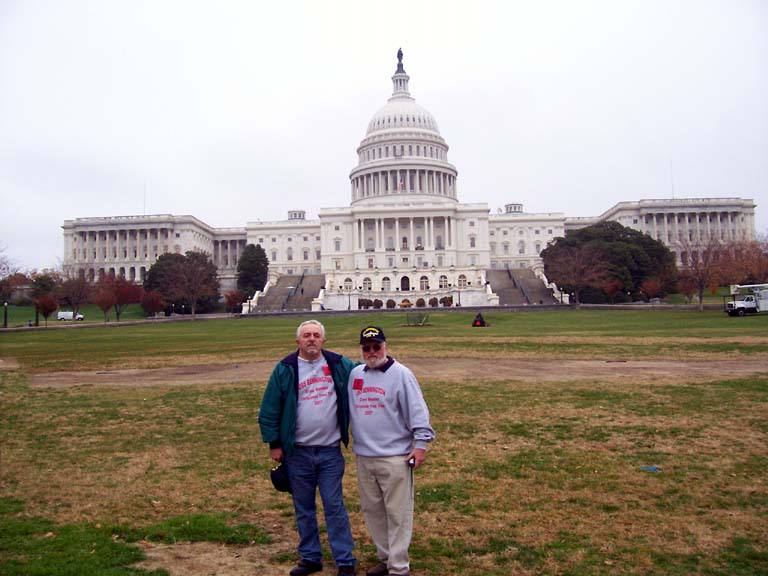 If you look close, you may see the new hats we were wearing,
USS Bennington LHA 6,
it was time to collect on some promises for a new ship named Bennington.

RETURN TO:


---
Site Created By: