USS BENNINGTON

---
SPECIAL EVENTS
---
RETURN TO:


Bill Copland's Account of Day 6 Part 4
---
Friday, Day 6 Part 4 .................

We were scheduled to arrive around 4:30 pm in Milford, Pa. where we would be putting up for the night after delivering a tree downtown.

We arrived on time, just before it started getting dark, and were surprised by the large amount of people waiting there for us.

It seems like the whole town showed up to welcome us.

This really made us feel that indeed, we were, as our slogan said
"Bringing an Old Fashioned Holiday to the Nation"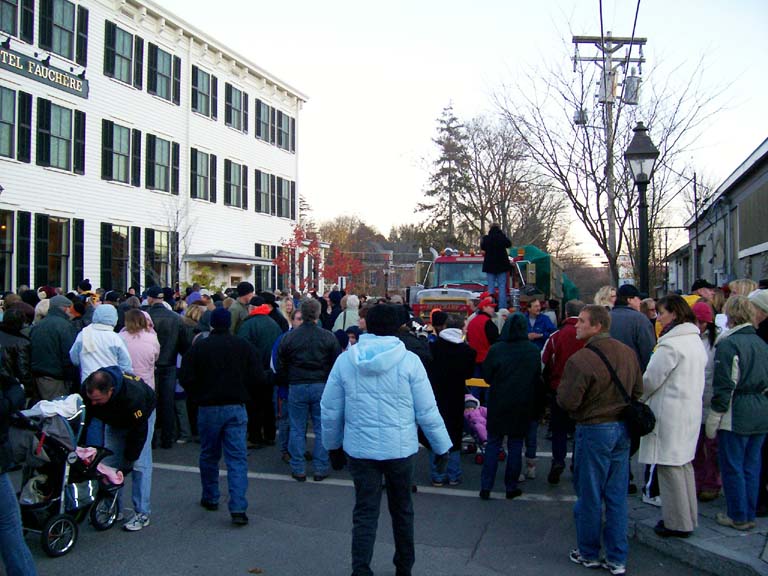 We unloaded their tree, said a few words, then they sang God Bless America.

Really ....... I would never make this up .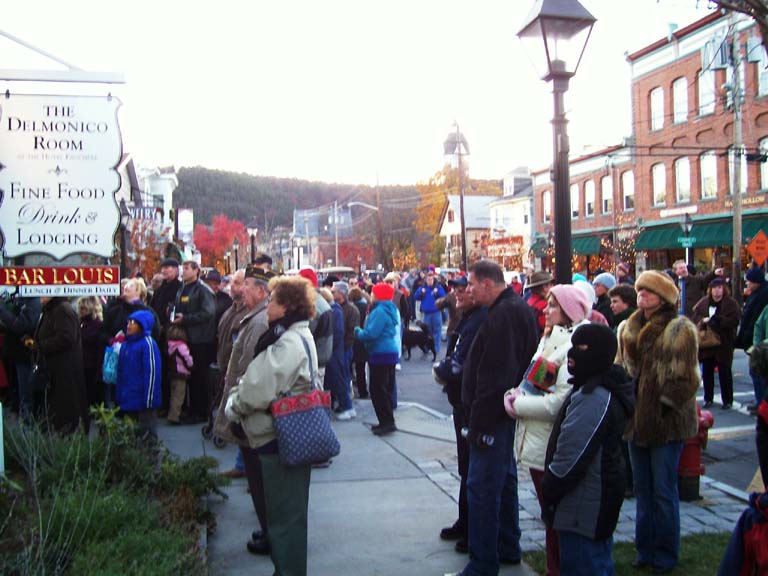 Because there were so many of us in the Caravan, 81, we had to wait a few hours for the retaraunts to clear out so we could have our own room available for our dinner.

This gave us a chance to wander around town and meet the town people.

It's true what they say "You have a friend in Pennsylvania".

RETURN TO:


---
Site Created By: