USS BENNINGTON

---
SPECIAL EVENTS
---
RETURN TO:


Bill Copland's Account of Day 4 Part 2
---
Wednesday, Day 4 Part 2 .................

They warned us the night before, that we had to catch up on some mileage we lost the day before in the snowy weather.
They said "Take it easy on the coffee ....... there aren't many places to stop for ............. well, rest rooms."

After a couple of hours, the radio chatter was going back and forth saying we HAVE to stop somewhere, and soon ..........
The truck drivers came up with all kinds of suggestions, pull over here, and every one look to the left, while the people that have to go, go to the right.

Fortunately, we came upon a lonely State Police dispatch office, and the entire caravan pulled over to the side of the road.
After a little pleading, and a few Bennington coffee cups, the four women there agreed to let us in, one at a time, to use the "facility".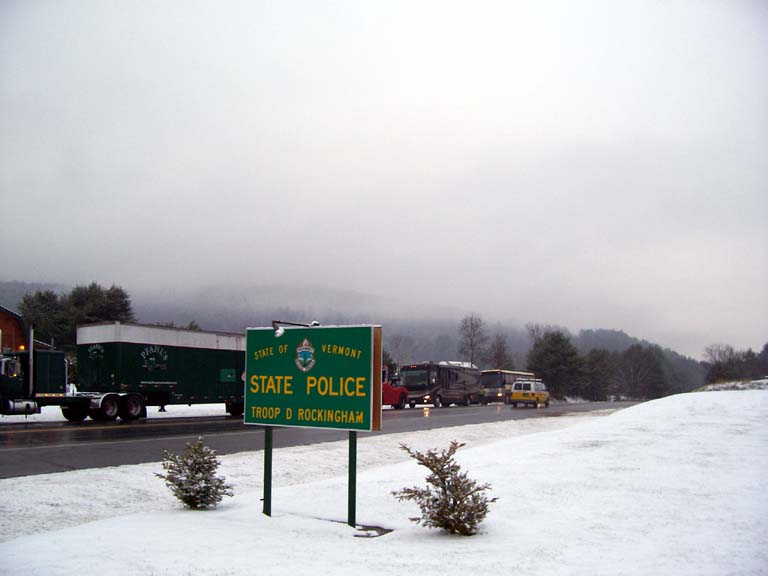 Back on the road again, now the trucks and buses needed to stop for refueling: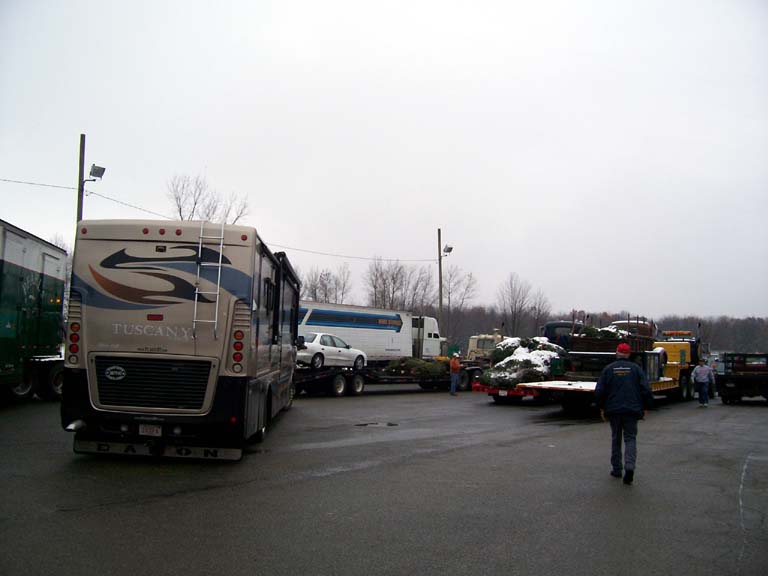 Next stop the Leeds VA Hospital in Northampton, Massachusetts.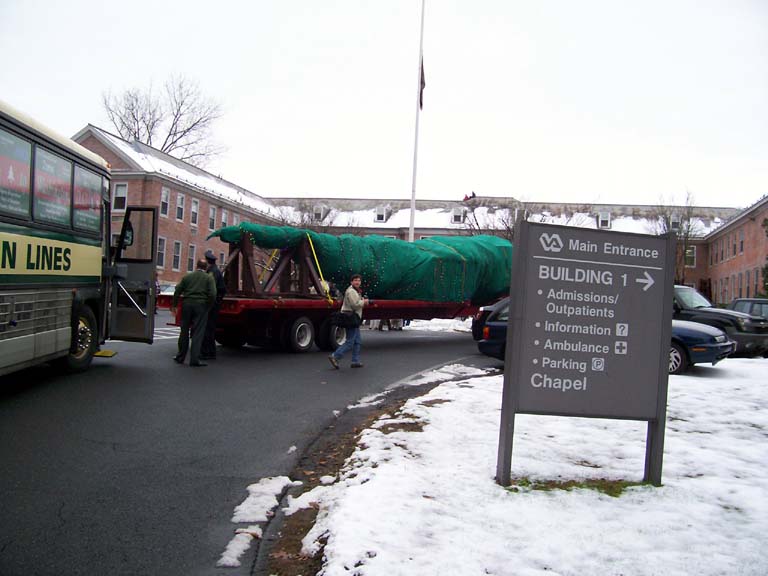 RETURN TO:


---
Site Created By: