USS BENNINGTON

---
SPECIAL EVENTS
---
RETURN TO:


Bill Copland's Account of Day 3 Part 2
---
Tuesday, Day 3 Part 2 .................

Once we got on the road, it was snowing pretty heavily, and slowed us down quite a bit, our 55 minute trip to Rutland took us four hours.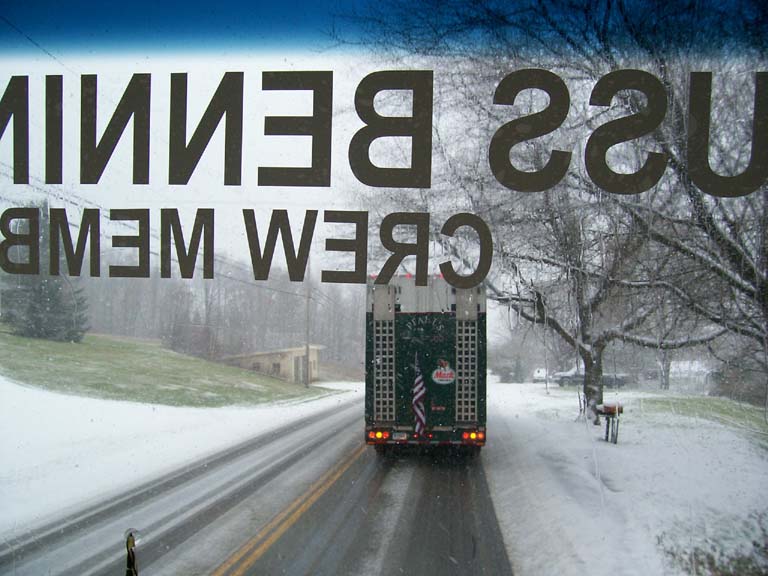 All the snow in Vermont wouldn't keep the school kids in each small town we passed through, from coming out and wave to us as we passed through town.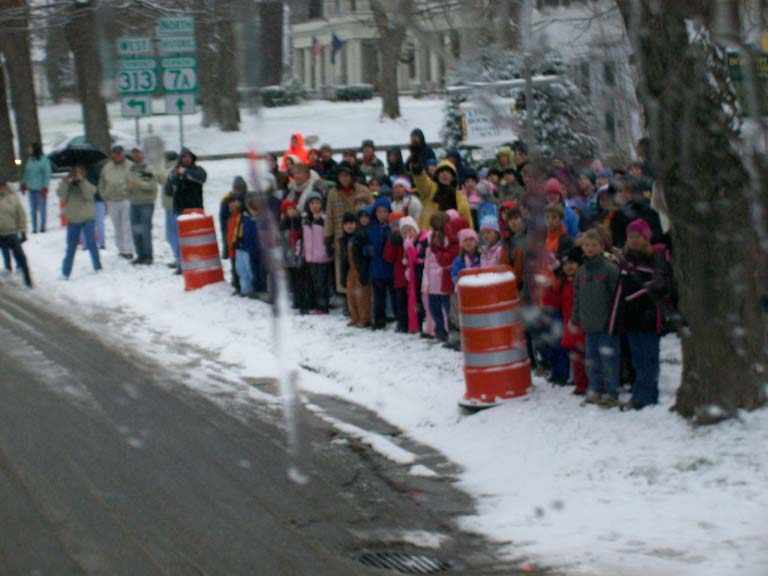 In Shaftsbury, they even set up a small tent and had hot chocolate for us.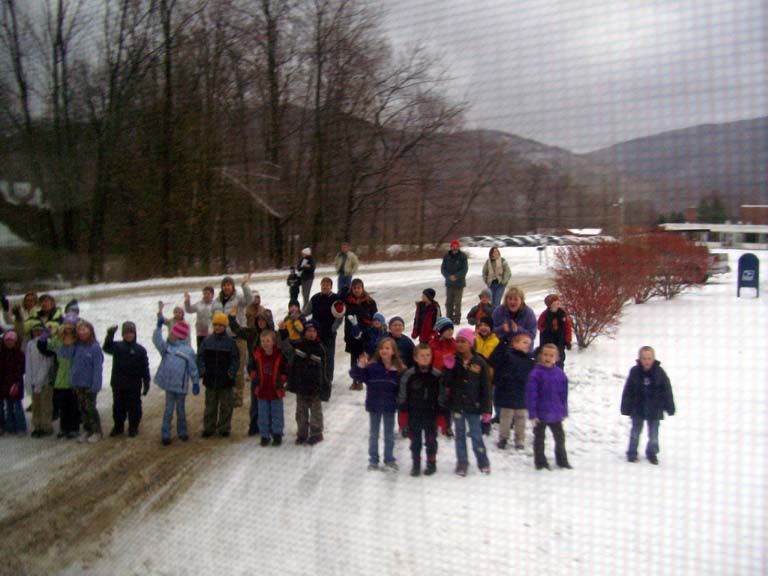 RETURN TO:


---
Site Created By: