USS BENNINGTON

---
SPECIAL EVENTS
---
RETURN TO:


Bill Copland's Account of Day 3 Part 1
---
Tuesday, Day 3 Part 1 .................

Finally, time to head out and get on the road heading north to Rutland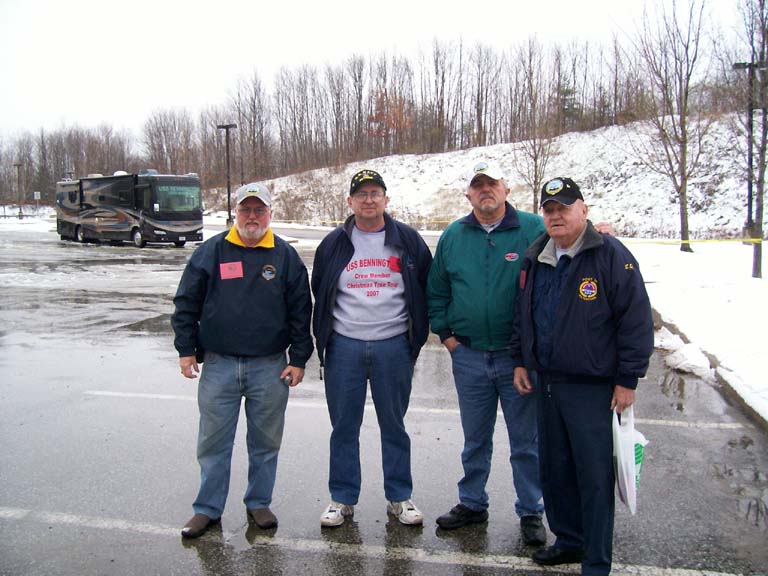 I have to admit, Bill Coughlin does know how to travel in style, we were pretty comfortable on that cold winter day.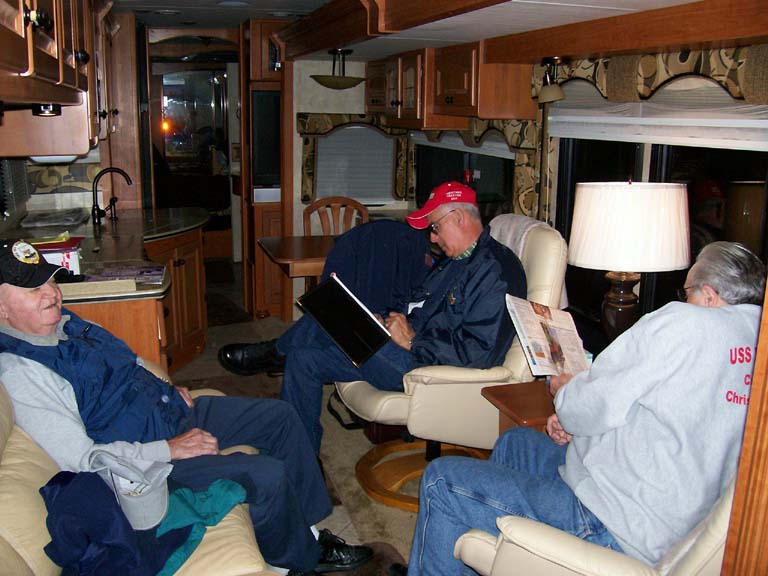 Word soon spread through the caravan of how comfortable we we were on Bill's RV. Or as it was called by the truck drivers, The Navy Winnebago, they did that to upset Bill, it was NOT a Winnebago. The "girls" traveling in the bus called it "The House of Pleasure" and they kept on trying to come aboard and travel with us.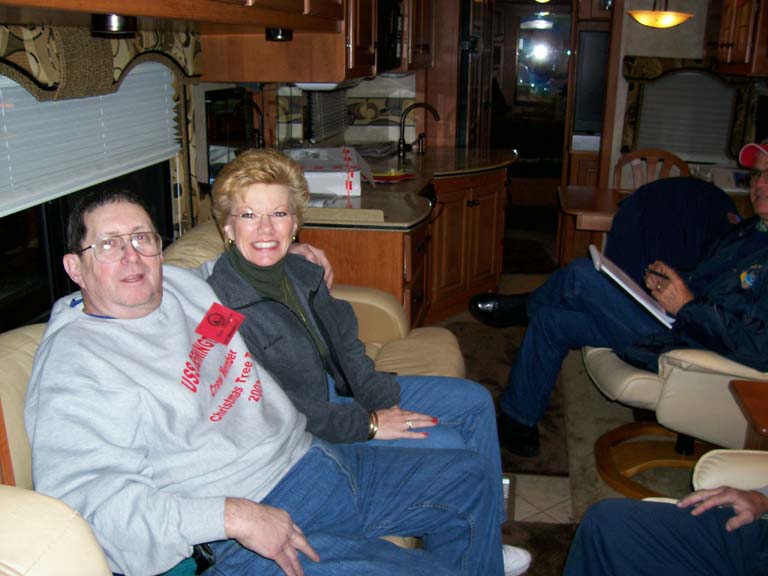 Strictly business of course
RETURN TO:


---
Site Created By: