USS BENNINGTON

---
SPECIAL EVENTS
---
RETURN TO:


Bill Copland's Account of Day 2
---
Monday, Day 2 .................

Time to say good bye and hit the road, but of course with something special like this, it took all day, and into the night to say good bye to everyone.

We started off first with gassing up the trucks and buses.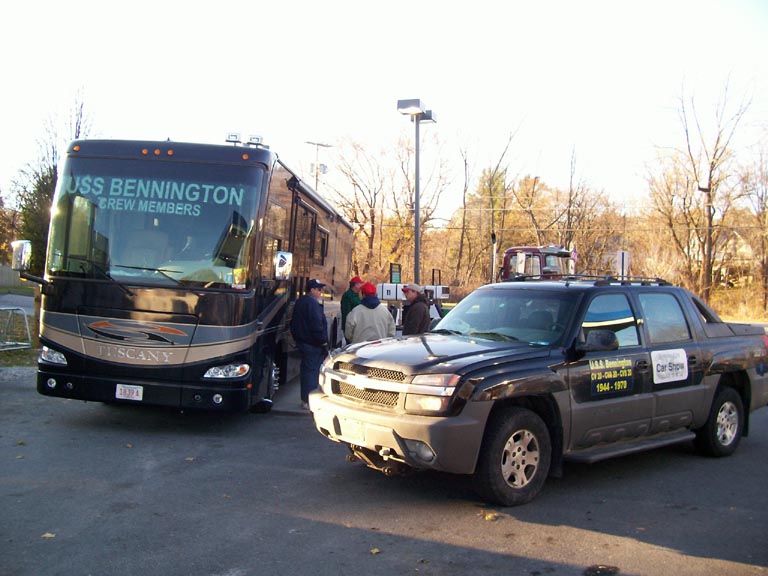 After seeing this, I'll never complain about gassing up again
Fifteen trucks, and two buses, $3,496 !!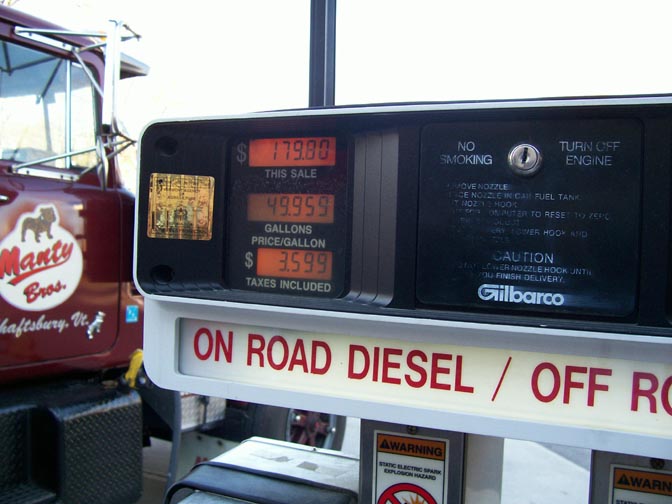 OK, then it was time to line up for our first stop, the Vermont Veteran's Home in Bennington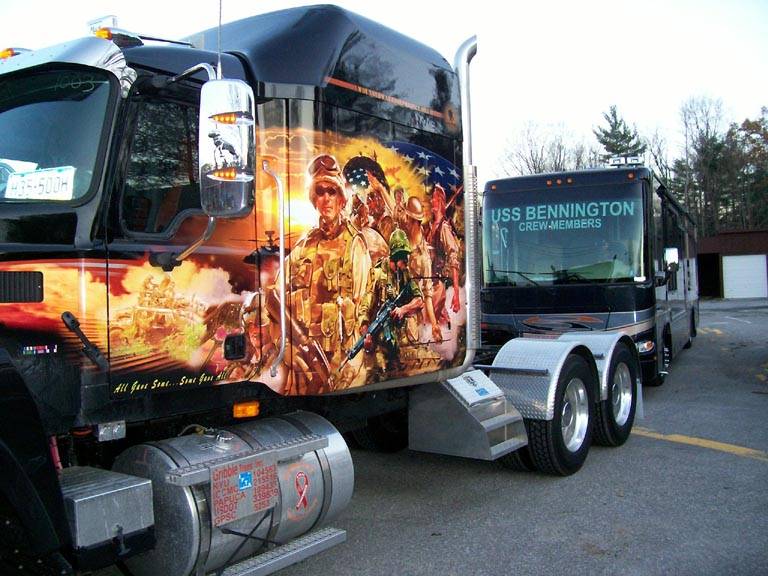 RETURN TO:


---
Site Created By: