USS BENNINGTON

---
SPECIAL EVENTS
---
RETURN TO:


Bill Copland's Account of Day 2 Part 2
---
Monday, Day 2 Part 2 .................

The Vermont Veterans Home was our first stop, the Kick Off of the Caravan.
There were several guest speakers, from the Lt. Governor, Ed Dubie, to Senator Patrick Leahy, and, yes even your own USS Bennington Association President.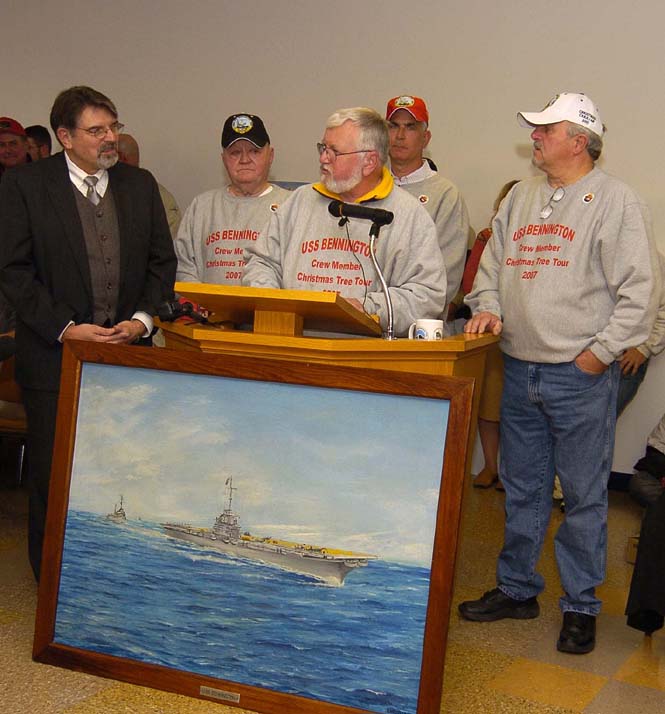 It was the time for gift giving, we presented the original oil painting of the USS Bennington to Bennington Town Manager Stu Hurd.

We also made sure EVERY veteran at the home, all 180 of them, received their own official USS Bennington / Town of Bennington coffee cup.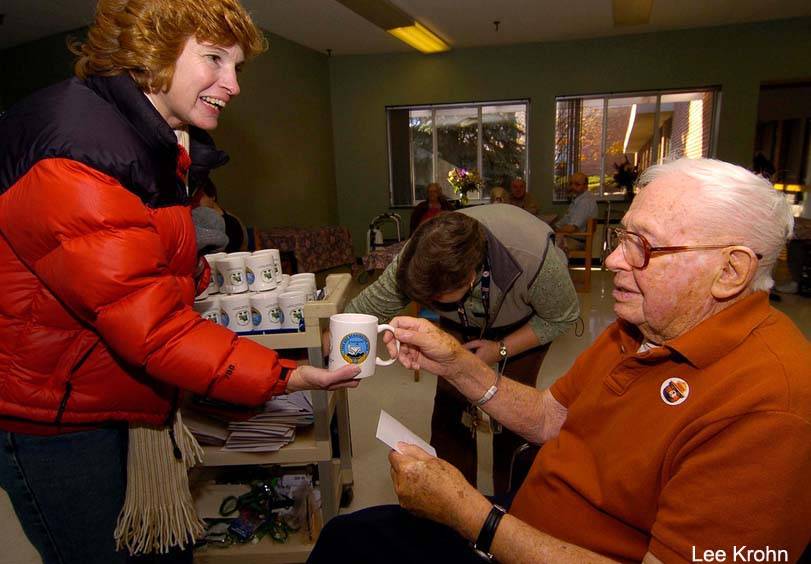 After this ceremony, it was off to the Bennington Museum for lunch.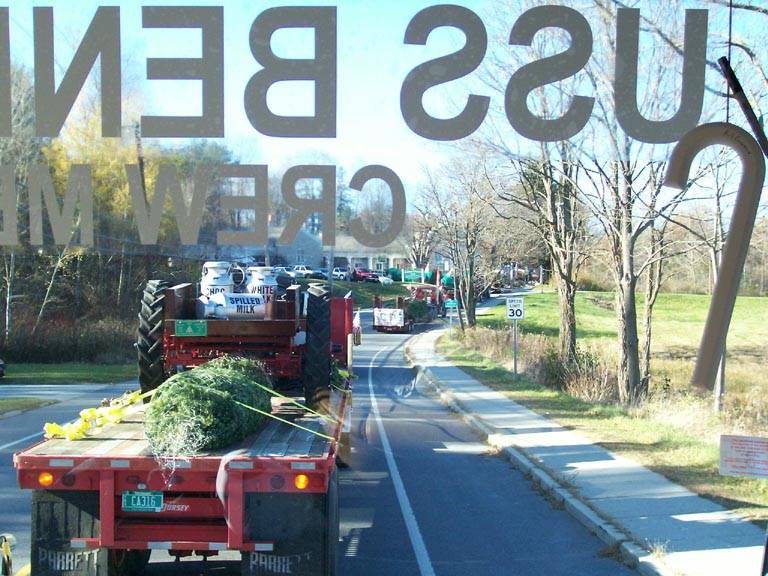 RETURN TO:


---
Site Created By: