USS BENNINGTON

---
SPECIAL EVENTS
---
RETURN TO:


Bill Copland's Account of Day 1
---
We all met at Bill Coughlin's house in Attleboro, Massachusetts, bright and early to board Bill and Debby's coach and cast off for Bennington Vermont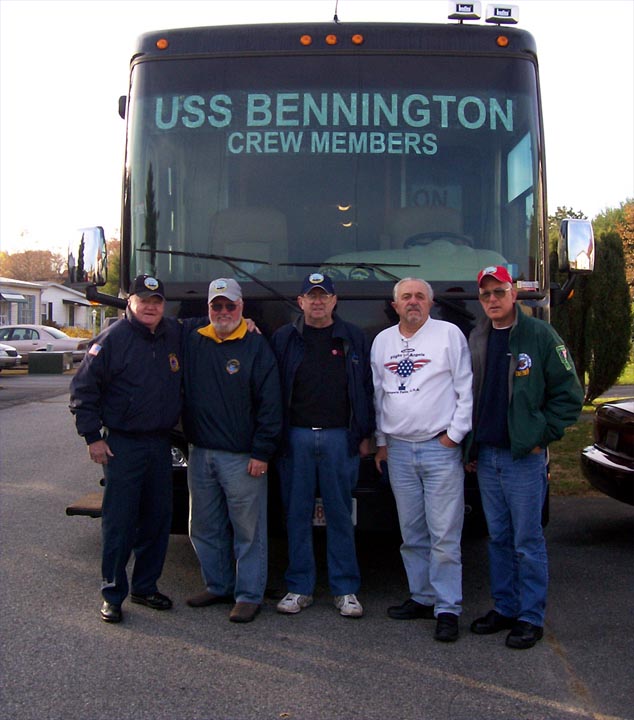 After a four hour drive we arrived in Bennington and, naturally our first stop was the VFW, we thought we were going to have an easy going afternoon seeing a few old friends, and collecting a few free beers.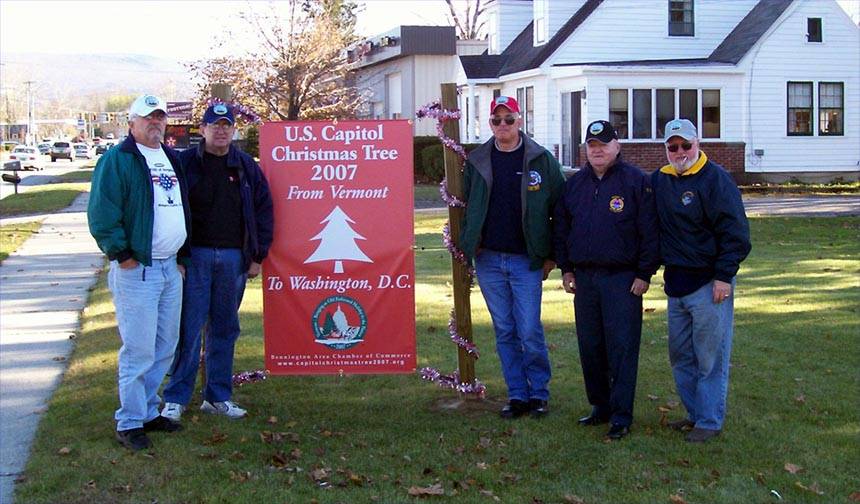 But, oh no, it wasn't going to be that way, we were there to work.
Tom Bluto met us at the VFW and we started loading up the coach with, 700 hundred ( yes SEVEN HUNDRED coffee cups ) and from there we went to the Town Barn, where we saw, for the first time,

THE TREE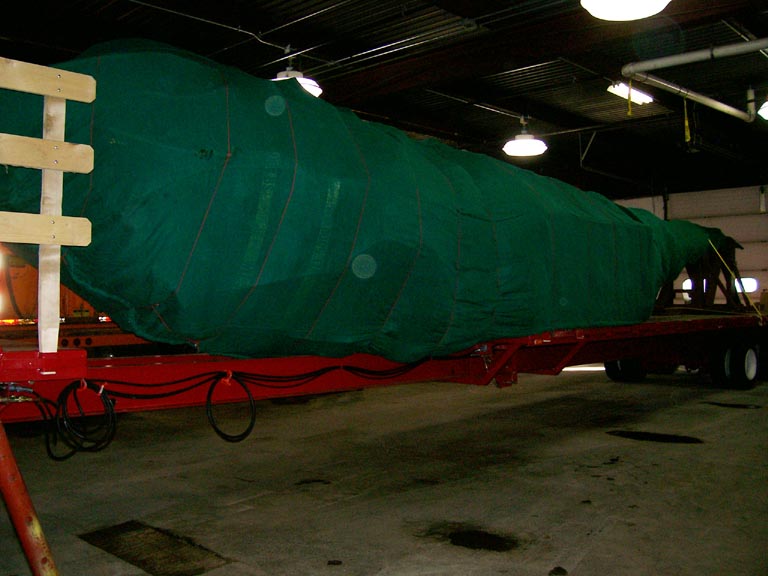 It was brought inside the day before, from it's secret location, ( yes, SECRET , once the Forest Serivce picked it out 18 months ago, it's location was kept a strict secret, it was 7 miles in the forest, with no dirt road leading to it ) It is 44 years old, 65 feet tall, and at the time 30 feet wide. Now a 30 foot wide tree will just not go down the back roads and main streets of America too easily, so a crew of workers pushed, and twisted and shoved it until it got inside the Town Barn, where they started to wrap it in burlap to contain it.

They started at 7 AM and finally at 1 AM the next day, they had wrapped it tight and it did not overlap the trailer. Incidentally, the trailer was the same exact trailer that brought the first tree in 1967 to Washington.

When we went in the barn and saw it for the first time ....................... wow it just felt so special seeing it for the first time.


RETURN TO:


---
Site Created By: