USS BENNINGTON

---
SPECIAL EVENTS
---
RETURN TO:


Bill Copland's Account of Day 1 Part 2
---
OK, working party time, now that the tree was contained on the trailer, it was time to decorate it. We would be making stops in Shopping malls, and at different towns, as well as we had a night parade in Bennington planned for the next night. So it was decided to string some lights around the outside of the tree.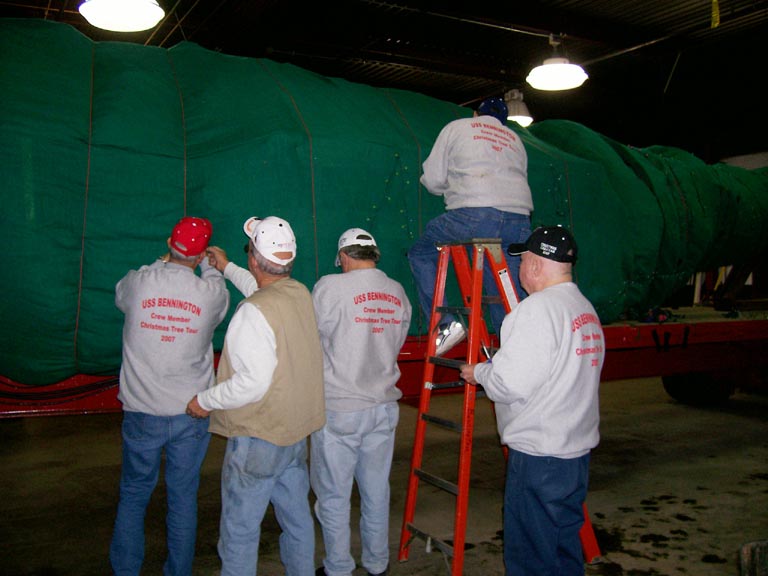 Up the ladder, down off the truck, back up on the truck , move a string over there, wait I see a bare spot.
It wasn't easy.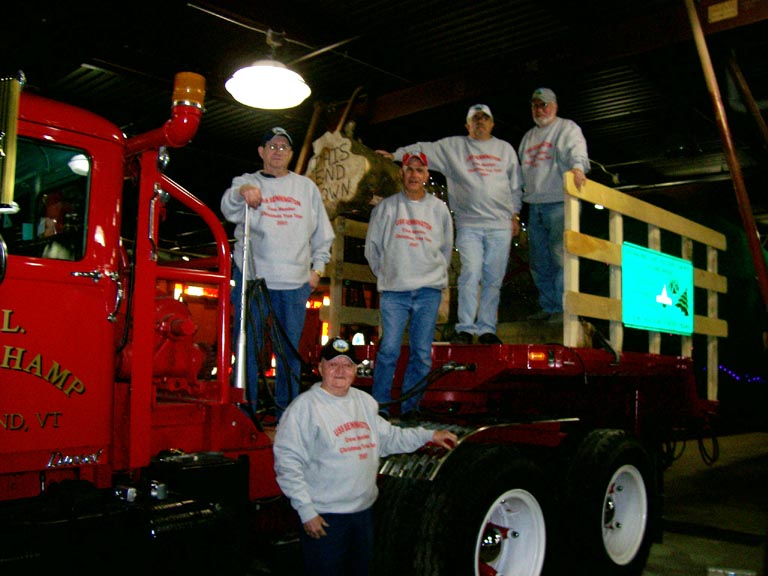 OK, we finally got the wires strung, then Bluto said any electrician's here?
Of course not, but that didn't stop us, a few marine batteries, some electrical tape, a few clamps, and before you know it ........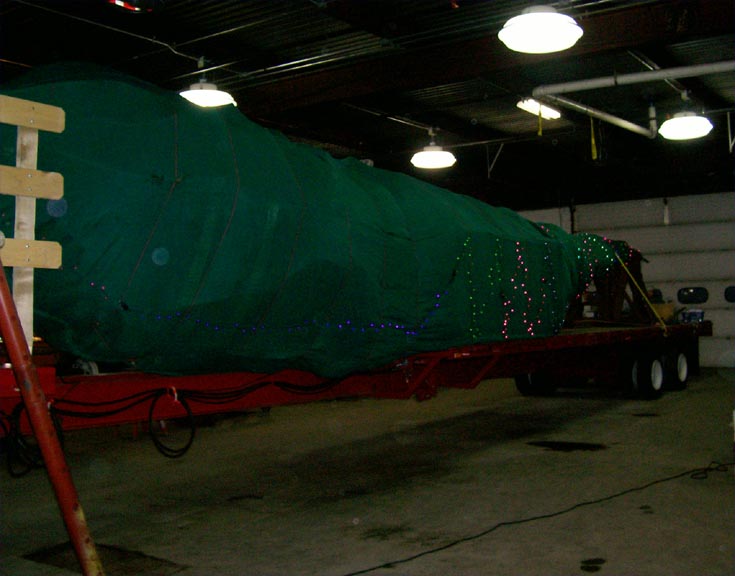 RETURN TO:


---
Site Created By: