USS BENNINGTON

---
SPECIAL EVENTS
---
RETURN TO:


JOE PIRES
ACCOUNT OF 2007 NATIONAL CHRISTMAS TREE TOUR
SUNDAY NOVEMBER 18, 2007
---


On Sunday morning, November 18th, the following named shipmates arrived at Bill Coughlin's home in South Attleboro, Massachusetts for the drive to Bennington, Vermont, for the beginning of what would be an experience that they would remember always- "Assisting with the delivery of the Nation's Christmas Tree" to our Nationís Capitol.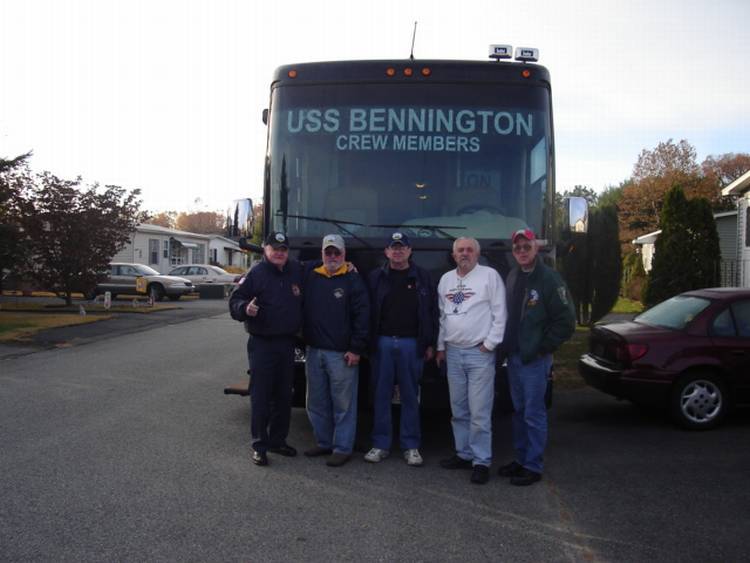 From the left, Robert (Bobby) Quinn (a BENNINGTON/ Korean War Veteran) from Watertown, Massachusetts, the Association's President, Bill Copeland from Maynard, Massachusetts, the Association's Secretary, Bill Coughlin, the Association's Vice-President, Ralph Clark of Oroville, California, the Ship's Historian, Joe Pires from Cape Cod, Massachusetts, made the four-hour trek to Bennington, VT. in a 36' recreational vehicle owned by the Associationís Secretary, Bill Coughlin.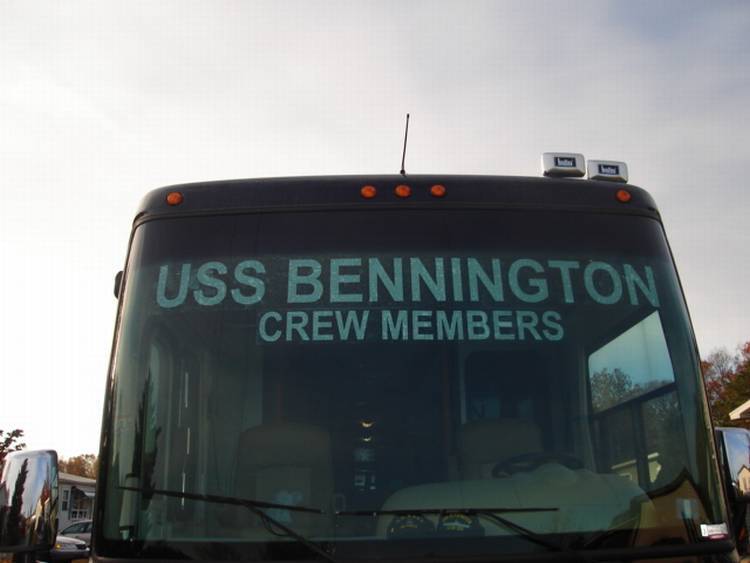 At around 0800 hours, the BENNINGTON Bus pulled out of South Attleboro and headed north to Bennington, Vermont. These 5 bluejackets would meet up later with two additional USS Bennington sailors (LT Mike Ponto, the Associations Treasurer, from New York and FTG2 Tom Ganse, from Lancaster, PA.) along the trip south. They would become part of a caravan of antique trucks, buses and personal vehicles under the direction of the Capitol Security Force and the U.S. Forestry Service.


The entire group, made up of some 80 individuals would be delivering some "Old Fashioned Christmas Cheer" to Veteran's Homes and V.A. Hospitals along the way to Washington, DC. The group would hand out Christmas cards (made and signed by the school children from Vermont State), other items donated by local businesses and the "Boys of Bennington" would be passing out their USS Bennington Coffee Mugs.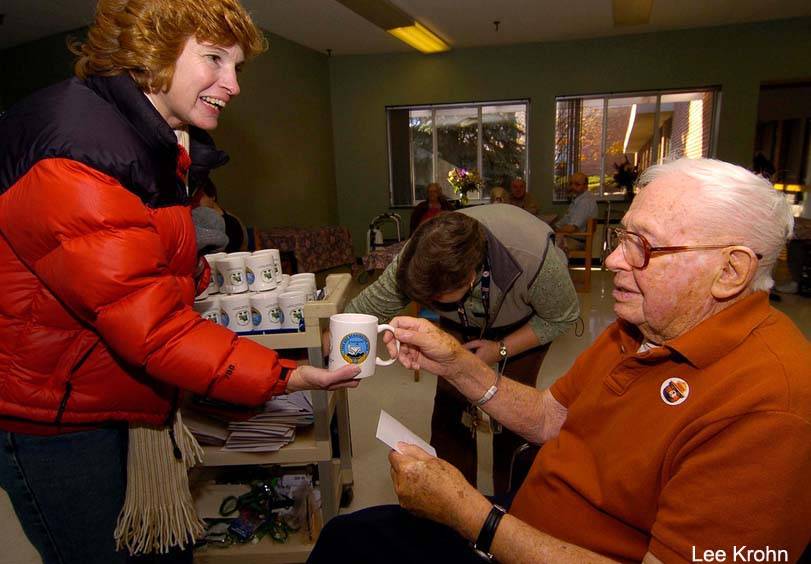 Upon arrival in Bennington, we received our first task.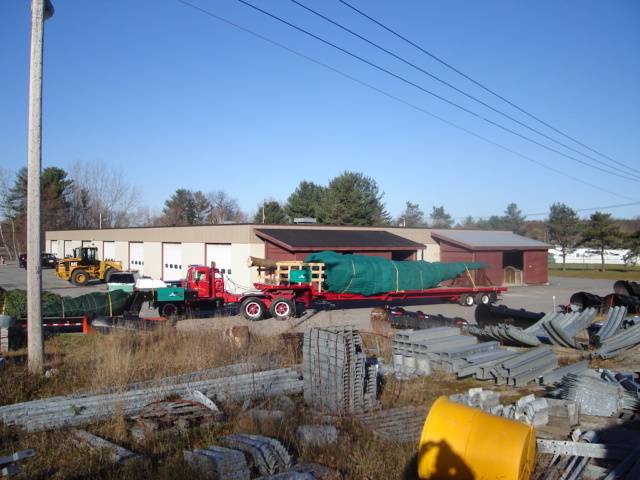 It was to place strands of lights around the wrapped tree and its trailer for travel south.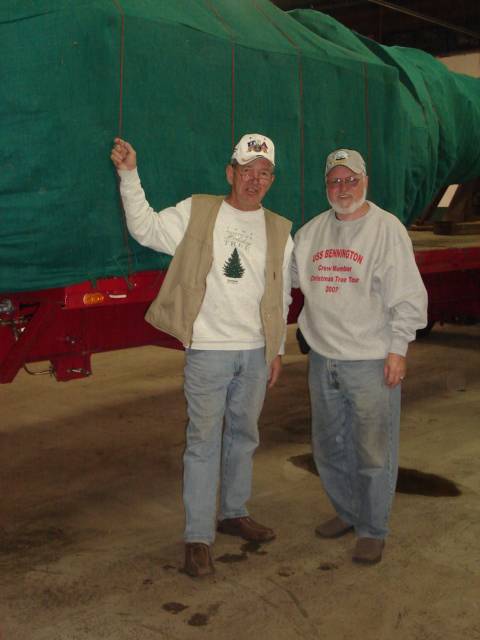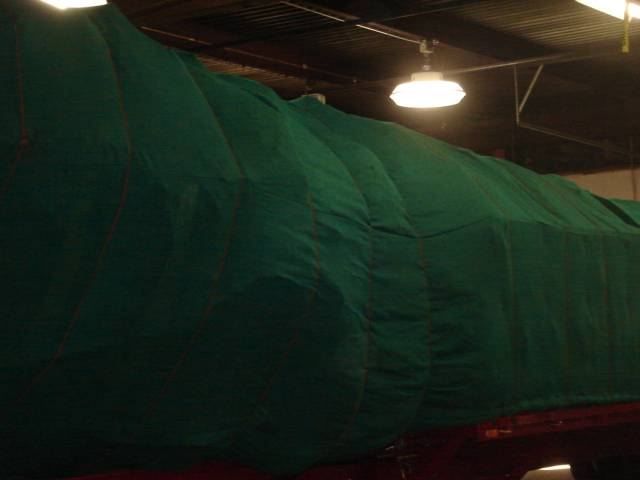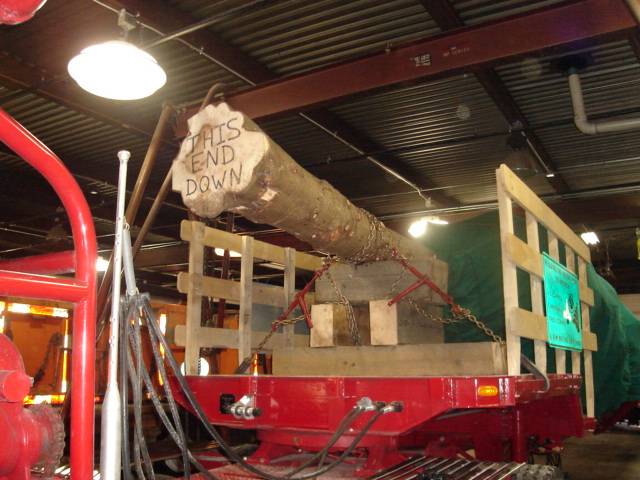 The 65' balsam fir was to be lit up at each stop along the way (Joe Pires worked the generator for the lights).

These "ready to go sailors" got right into their project and in a mere four hours, we received our first BRAVO ZULU.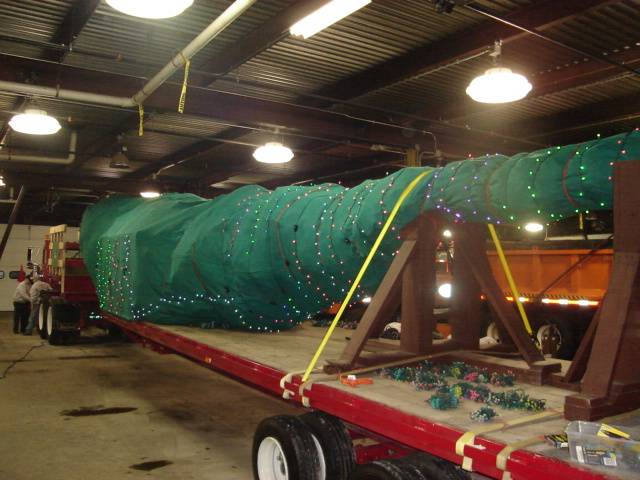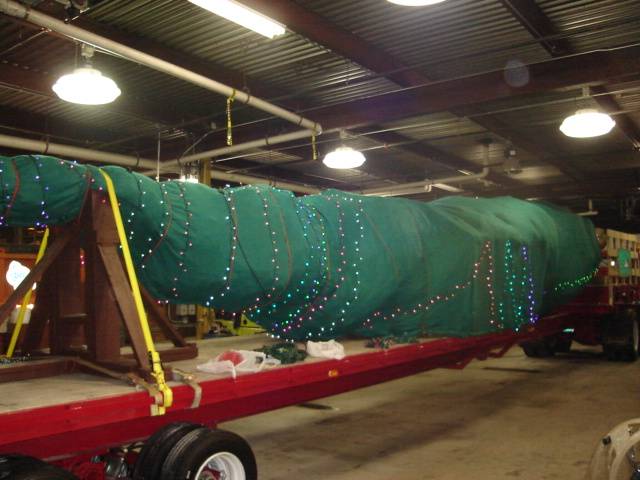 Upon completion, we, along with all volunteers were instructed to proceed to the Peppermill Restaurant in downtown Bennington for a dinner & meeting concerning the upcoming events and how we'd be proceeding. This dinner meeting was held by David Zsido who was the Director of the entire project. After the meeting was over, we checked in at the Knotty Pine Motel, "Our Home Away From Home".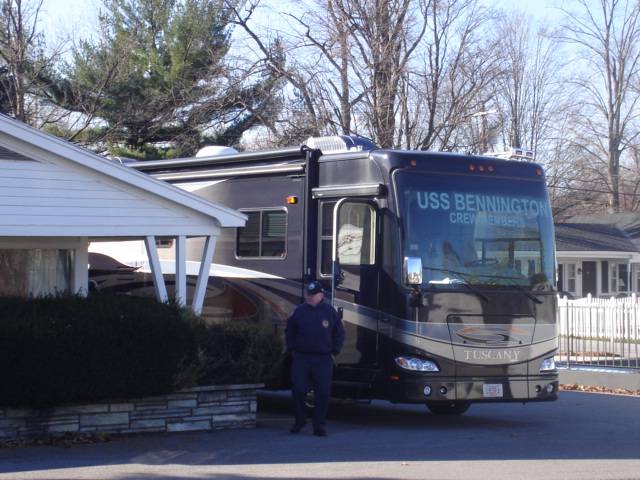 RETURN TO:


---
Site Created By: