COPELAND DOES NASHVILLE


---
GO TO:
COPELAND DOES NASHVILLE - Page 5
SPECIAL EVENTS
COPELAND DOES NASHVILLE - Page 7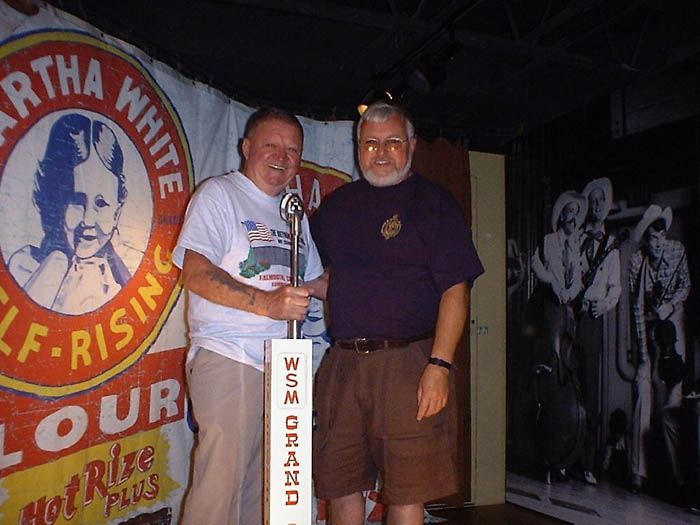 Here was our chance at a few minutes of fame.

We went inside, there was no one around, the hell with it, we saw our chance.

Up on the stage, then we threw the camera to ski, and started singing Anchors away!

About 15 seconds of it, then we jumped back down off the stage and left the building.

Jerry Clower would have been proud of us!
GO TO:
COPELAND DOES NASHVILLE - Page 5
SPECIAL EVENTS
COPELAND DOES NASHVILLE - Page 7


---
Site Created By: