USS BENNINGTON

---
CREW GALLERY
---
William Murphy
Electricians Mate
1944-1945
---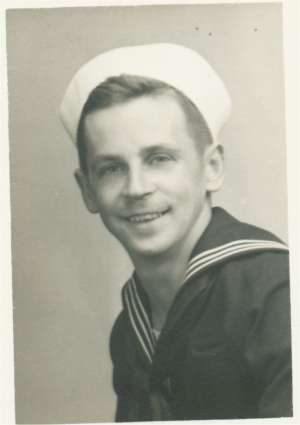 ---
LAST NAME = Murphy
FIRST NAME = William - Deceased
E-Mail = N/A
Division =
Year On Ship = 1944
Year Left Ship = 1945
Rate/Rank = Electricians Mate
Street = Shellpot Drive
City = Wilmington
State = Delaware
Zip/Mail Code = 19803
Country = United States
Miscellaneous Information =




Subject: Photo of William Murphy/USS Bennington
Date: Wed, 14 Mar 2001 09:28:54 EST
From: Joe Murphy
To: [bennington@uss-bennington.org]

Hello...
I recently added my Uncle Bill's name to your crew list (William Murphy/deceased).
I also have a photo of him in uniform when he served on this ship during WW2.
I would like to have this photo added to the crew photos if possible.
Could you tell me how to go about doing this.
This web site is a great way to preserve the memory of all who served..and
I would like to do this for my Uncle bill.

Thanks.
Joe Murphy.


RETURN TO:

CREW GALLERY

INTRODUCTION